Event was cancelled last year due to COVID-19; format now in 2021 is different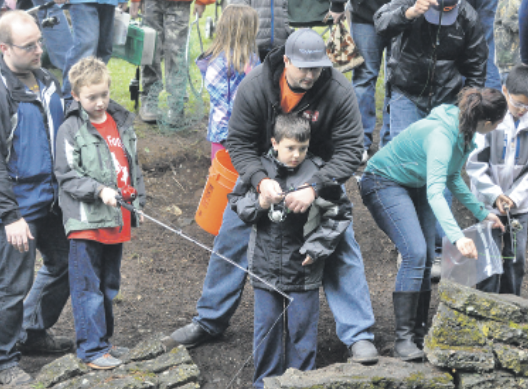 LYNDEN — After a one-year hiatus because of the coronavirus, the youth fishing derby is back on for this year. 
This year's derby will be Saturday, June 12 at Fishtrap Creek in Lynden City Park. Registration starts at 8 a.m.
It will look different than in years past to follow social distancing and other regulations from the city and state. 
There won't be any age groups this year. Instead, fishing will be on a first-come, first-served basis. 
"We're going to take the first 50 or 60 kids and get them fishing by hopefully 8:30 in the morning," said Jeff Price, chair of the Camels Club. "Then we'll get them out of there and take the next 50 or 60 kids and do the same thing."
Children ages 5-14 are able to register. A two-fish  limit will be in place. 
There won't be any large prizes this year as in years past, but there will be something for everyone registered and a free lunch provided. 
"We want to provide something for kids to do and families to do that's free and is safe," Price said.