Golden Eagles' junior holds four Pac-12 offers
FERNDALE — Heading into his junior year, Ferndale's Landen Hatchett can take one thing off his mind. If he'll be playing college football.
Where he'll be playing is still undecided, but the offers have started to roll in for the Golden Eagles' center.
Holding offers from four Pac-12 schools, Hatchett said it's nice to see the work he's put in start to pay off, but he's not going to quit working. 
"I'm not going to let the offers get in my head," he said. "You have to keep working after you get them and keep improving."
At the end of the 2021 six-week season his sophomore year, Hatchett said he felt like he was able to put together some good film for his recruitment. 
Hatchett has offers from Washington State, Washington, Oregon State and Oregon. 
"At first it feels unreal. It kind of takes you a couple of days to realize your dreams are actually happening," he said. 
On his visit to the University of Washington, Hatchett said the staff tried to make it as normal as possible for him even though he's plenty familiar with the school with his older brother, Geirean, on the Huskies' football team. 
Having his older brother go through the process before him was also helpful for Hatchett to know what to expect as his own recruitment gets going.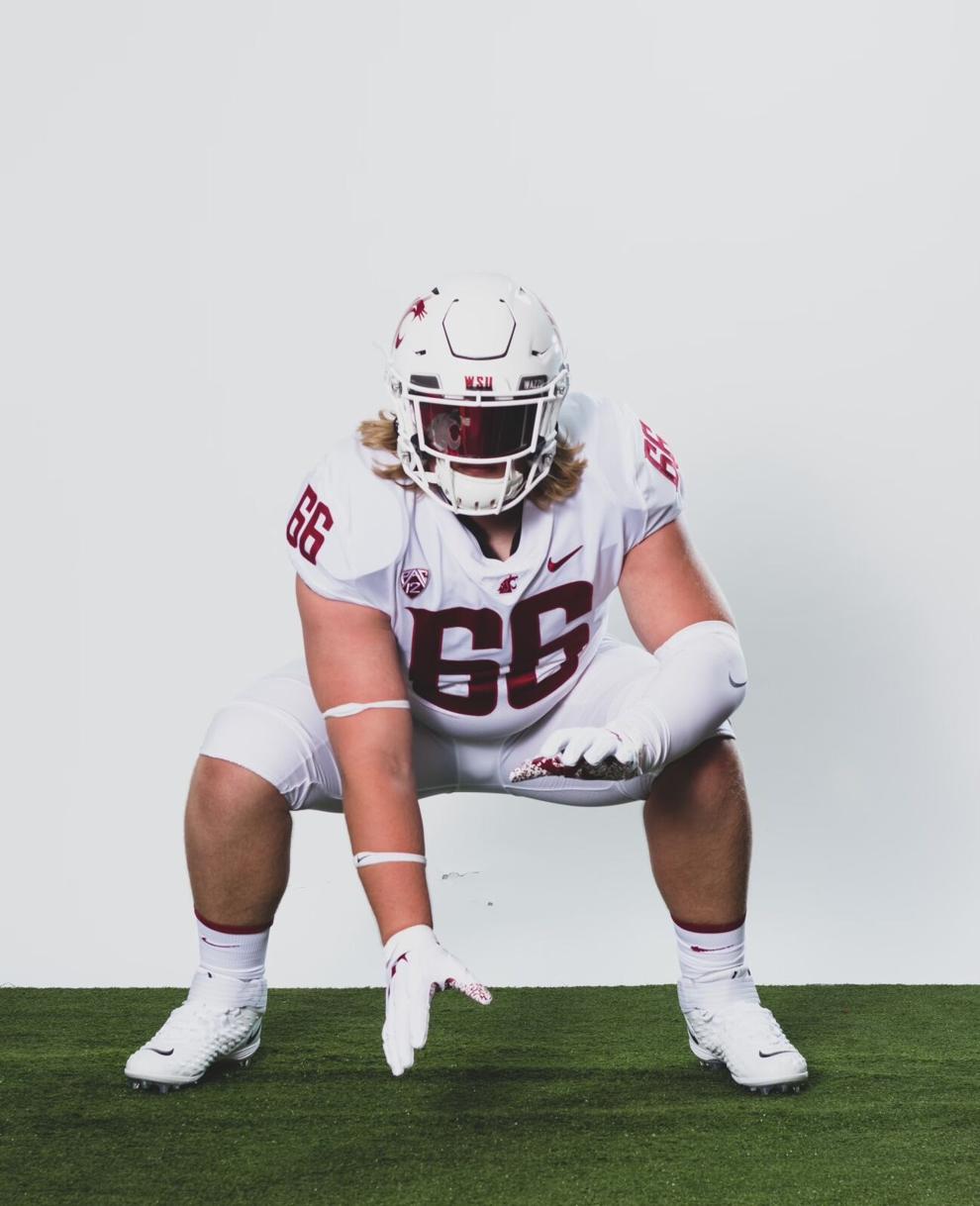 On top of the six-week season for the Northwest Conference this year, Hatchett also participated in the Ford Sports Performance versus Heir Football game between the two premier training facilities in late May. 
Hatchett said it was not only a good opportunity to get more film out, but a chance to compete against some of the best football players in the state of Washington. 
"Some coaches question a small town like us and if the competition is good (in the conference) and things like that," Hatchett said. "With that game it was good against good. You know you're going up against good kids with offers of their own."
As the fall football season approaches, Hatchett said he's less worried about recruitment now that his first round of offers has come in. 
He can simply focus on the season ahead and enjoy his time with his teammates. 
Unlike last summer, the Golden Eagles football team is able to work out as a full squad with no restrictions. Those workouts got started a few weeks ago. 
"You get to look forward to a normal season. There's no what-ifs now," Hatchett said. "It's a long season again. There's a lot less what-ifs and worries about things off the field, so it feels good."