The Felix Hernandez era comes to an emotional end
SEATTLE — It was sadly ironic. The thousands of yellow King's Court shirts and waving towels erupted during each of Felix Hernandez's three strikeouts on Thursday night.
In one last hurrah, King Felix's loyal fans gave him a playoff atmosphere — a bittersweet reminder of what the Mariners couldn't offer over his 15-year career with the organization.
The aura was instead reserved for his final outing in the No. 34 jersey that carried him to the highest of highs and, for the last three years, a series of painful lows.
When Felix made his debut on Aug. 4, 2005, at 19 years old, few would have guessed the curly-haired youngster from Venezuela would go on the win a Cy Young (2010), register a perfect game (2012) and become the Mariners most prolific pitcher of all time.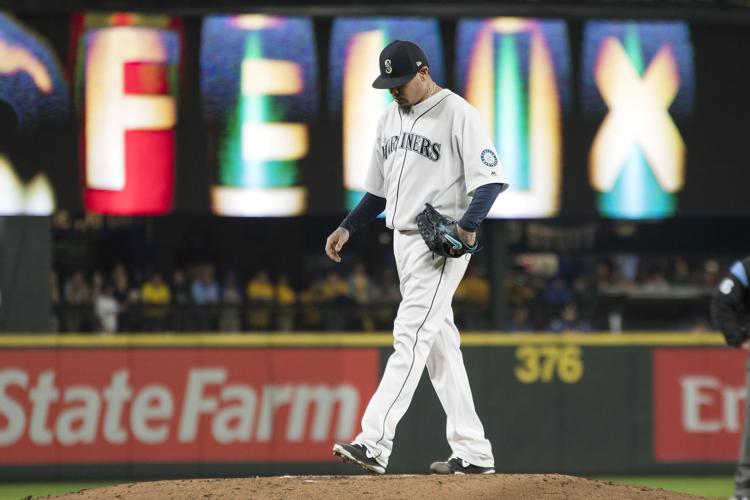 He has the most career wins (169), strikeouts (2,524), innings (2,729.2) and the highest WAR (50.2) of any Mariners pitcher. He is still the last MLB pitcher to toss a perfect game.
The height of his prime prompted the Mariners to create King's Court in 2011, three sections designated for his personal cheering squad. On Thursday, it expanded all the way out toward the visitor's dugout and up to the 300-level, giving his fans one last go-around yelling their 'K' chant and hoisting their yellow 'K' cards.
"It's the best section in baseball," Hernandez said. "Today was rocking. It was popping. It was good."
All good things must come to an end.
The gravity of that situation came to a head when Seattle manager Scott Servais walked out of the dugout in the top of the sixth inning to pull the 33-year-old one last time.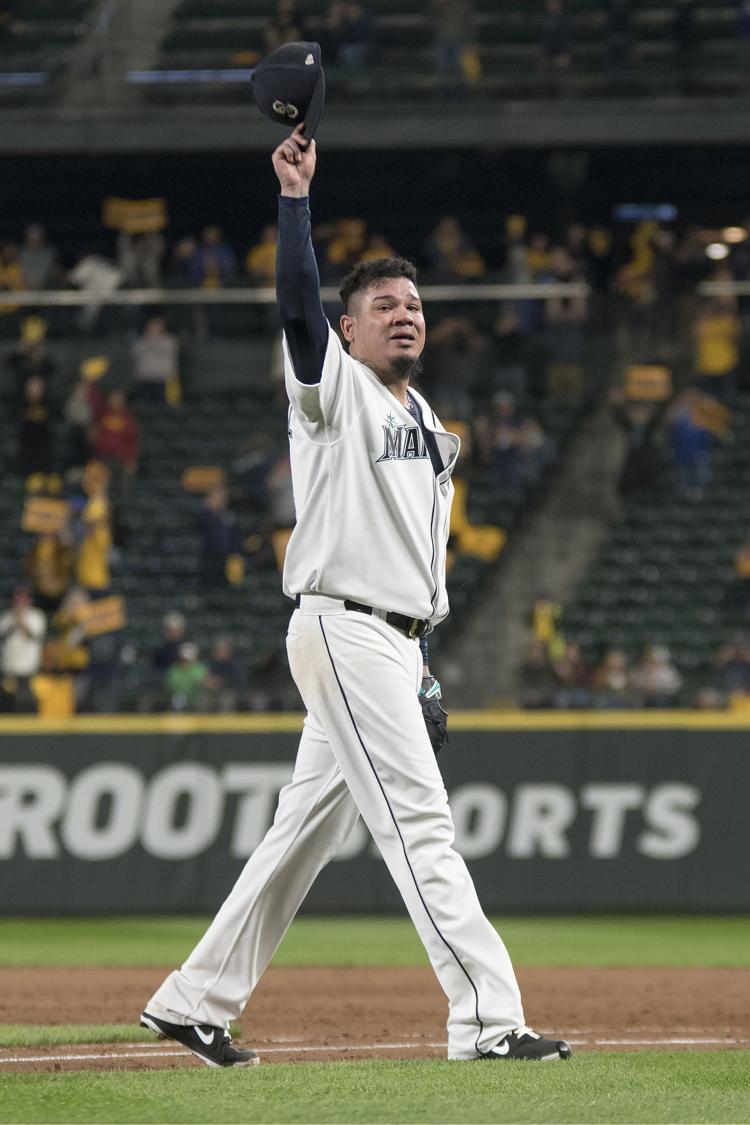 Felix gave heartfelt hugs to Servais, catcher Omar Narvaez and the infielders. He then wiped his tears with his jersey, lifted his cap and turned toward the left field foul pole and held his cap up in a flood of emotions, before spinning around with his cap still raised and bowing. All 20,921 fans were on their feet.
And when the game ended, Felix went back to those fans who supported him through the high and lows. He made his way to King's Court, embracing the mass of yellow shirts before standing on the divider and raising both arms with fans behind him holding 'Thanks' signs.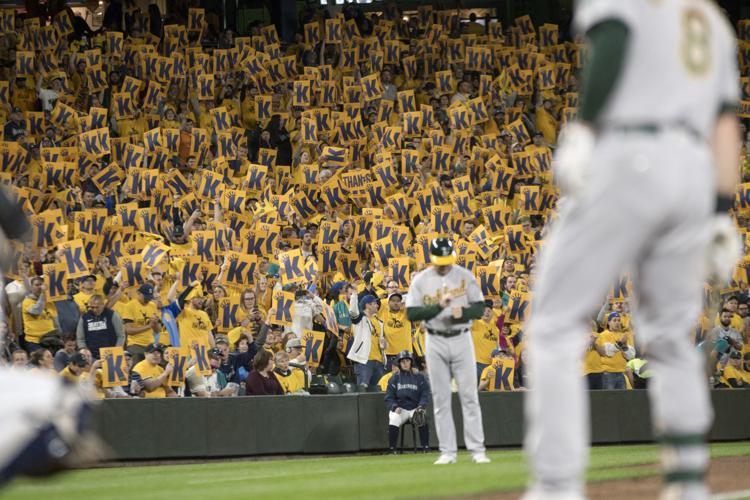 "It's a lot of emotions out there," Hernandez said. "What about if I just walk out there and sit in the King's Court. That was my idea. But I don't want to get any people in trouble."
The Mariners were never able to surround Hernandez with the talent needed to help him reach the postseason, and when Seattle finally was on the brink of the playoffs, Hernandez's once-golden arm wasn't what it used to be. A World Series ring likely would have inched Felix closer to hall of fame status, but it wasn't meant to be.
Instead, he'll have to settle with being the best right-handed pitcher in the world for a three-to-four year stretch, punctuated by the top performance a pitcher can achieve. He'll be the best Mariners pitcher ever to step foot on the mound and, with time, maybe the most beloved Mariner to ever put on the jersey.
Felix undoubtedly could have left for more money, a shot at a World Series ring, heck, even a chance at a postseason start. But instead of ring-chasing with the Yankees, Felix stayed loyal to the city, returning the favor to the fans. His seven-year contract in 2013 cemented his place in Seattle sports history forever.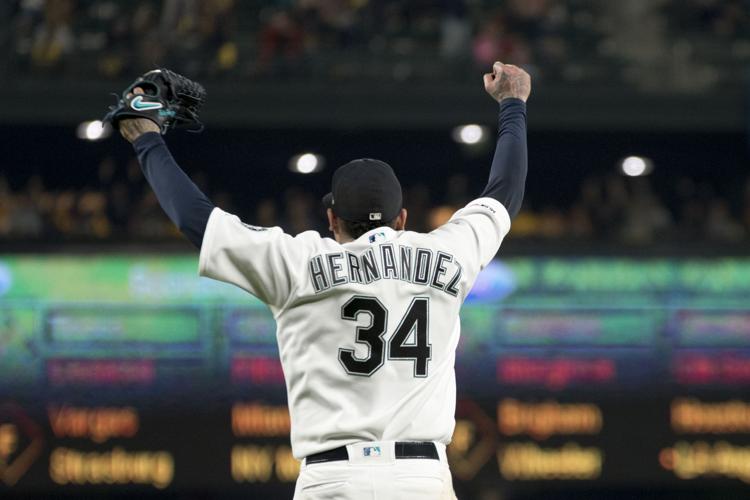 "The relationship with the fans is always nice," Hernandez said. "They're nice people. That's why I call this home. That's why I call Safeco Field my house."
Felix may not be a hall of famer when all is said and done — and he says he's not retiring — but no matter what happens from here on out, he will always be the King of Seattle.