Mountie girls break decade-long streak against Squalicum in fifth set
BELLINGHAM — Few outside of Deming — heck, few even in Deming — would have guessed, but something truly extraordinary was about to happen.
Mount Baker volleyball led Squalicum 6-5 in the fifth and final set of a match on Oct. 8 in Bellingham. It was a position the Mounties almost never find themselves in.
Senior outside hitter Kenzie Ross proceeded to serve seven straight points, giving the Mounties a 13-5 lead and putting them on the brink of their first win of a volleyball match in nearly five years.
"At that point we're like, 'OK, we just got to coast,"' said first-year coach Brittany Ross, who is also Kenzie's mother.
Mount Baker not only hadn't won a match since Oct. 18, 2014 — the team hadn't even come close. The Mounties had won just seven sets since that win in 2014, a stretch of 64 matches and 199 total sets. Three of those seven set wins came this season.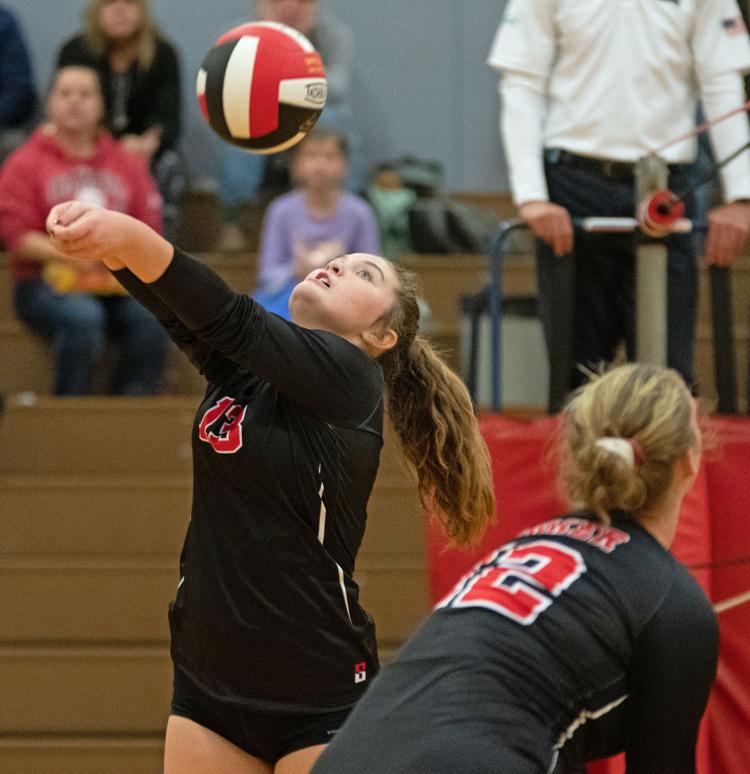 Now it looked like the Mounties might finally break the streak.
"It got a little bit scary," Brittany said. "I started getting a little worried. It wouldn't have been unheard of in the past for that (lead) to slip away."
Baker had a history of struggling to close out games late, and it began to show. The Storm battled back, inching closer and closer, finally pulling within two points at 14-12.
But the Mounties then held fast, securing match point and lifting the curse that had haunted the program for nearly half a decade.
"I cried," said Kenzie, a three-year varsity player. "We had been waiting and waiting for it to happen and it finally did. It made us realize we actually can win, and we're not going to just expect to lose every game."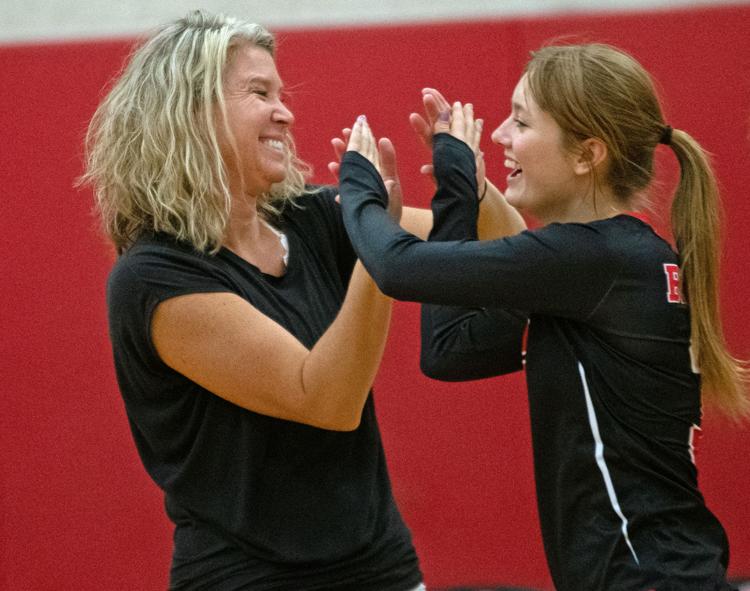 That made the victory even more sweet was that it didn't come against a fellow 1A team, or even a larger 2A squad. It came against a Class 3A school with about 800 more enrolled students. And Squalicum has won four matches this year.
The Mounties had come close to beating Squalicum over the summer and that was even while missing a few key players who were off playing basketball. But the Storm might have been missing players as well.
"I definitely wasn't expecting it, but I'm glad it happened," Kenzie said. "There's a few teams we know we have a chance against, but since we've lost for so many years we've just gotten used to it."
The expectation-defying win was made even more satisfying by the fact that despite a couple of team leaders not playing well, which spelled an automatic defeat in the past, the rest of the team lifted themselves up to compensate.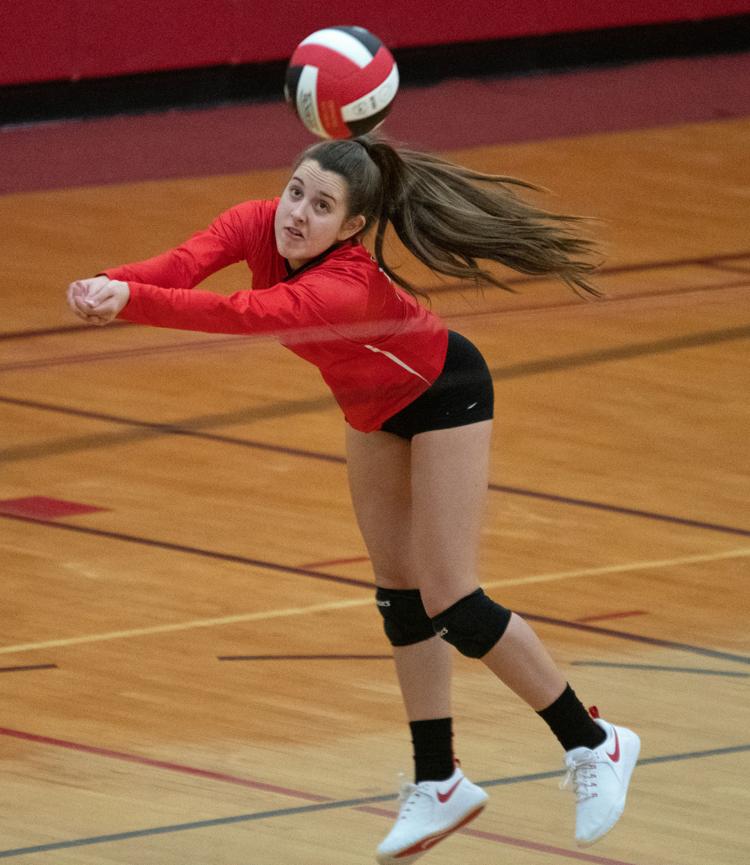 Before, if two people weren't playing well, it spread like a virus and soon everyone was playing poorly. That wasn't the case last week Tuesday.
"We weren't just playing for ourselves. We started playing for each other," Kenzie said.
The entire team could feel something special was happening despite a disastrous first set where they were blown out 25-15, senior outside hitter Olivia Moa said.
"Our overall attitudes were super positive the whole game," said Moa, a second-year varsity player. "Normally it starts to tank and we can't pick it up, but it stayed high the whole time."
It's a huge step forward for a program that's languished in defeat, and where losing has become a norm.
Brittany Ross took over as varsity coach after directing the junior varsity team last year. She didn't know exactly when Baker had last won a game, but she had heard ridiculous numbers thrown out.
"I heard five years, I heard seven and I also heard 12," the coach said.
The biggest challenge for her when taking the helm this past summer was to change her players' expectations — and in turn possibly change their whole mentality.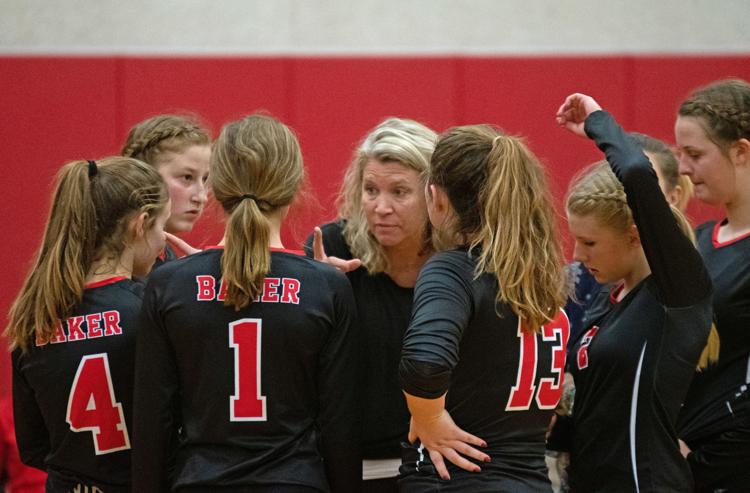 The past few years, the previous coach didn't even show up for open gym, Kenzie said. The team was disorganized and undisciplined. Players had come to expect the losing — and even accept it.
"We kind of were just there," Moa said. "We didn't have a purpose. We just showed up and went through the motions."
This year's seniors, Moa, Kenzie, Kayli VanDyk and Abby Yost, have been waiting for three years, since playing together as freshmen on the JV team, to play together again. They told each other as soon as they met up again on varsity they were going to win.
"This year everyone was like, 'This is our year. We're going to start here.' It's a new beginning," Kenzie said.
Last year, five players went to summer camp. This year, 20 attended. Open gyms in the past four years averaged three to five kids. This year a minimum of 15 have shown up each night.
Over half the team is entirely new. The five returners are Moa, Kenzie, Yost, and juniors Petra Allred and Ripley Reardon. The six newcomers include senior VanDyk, sophomores Trinity Anderson, Kaitlyn Rosenburg, Kaytlin Vanderhorst, and freshmen Rylee Ross and Grace LaVergne.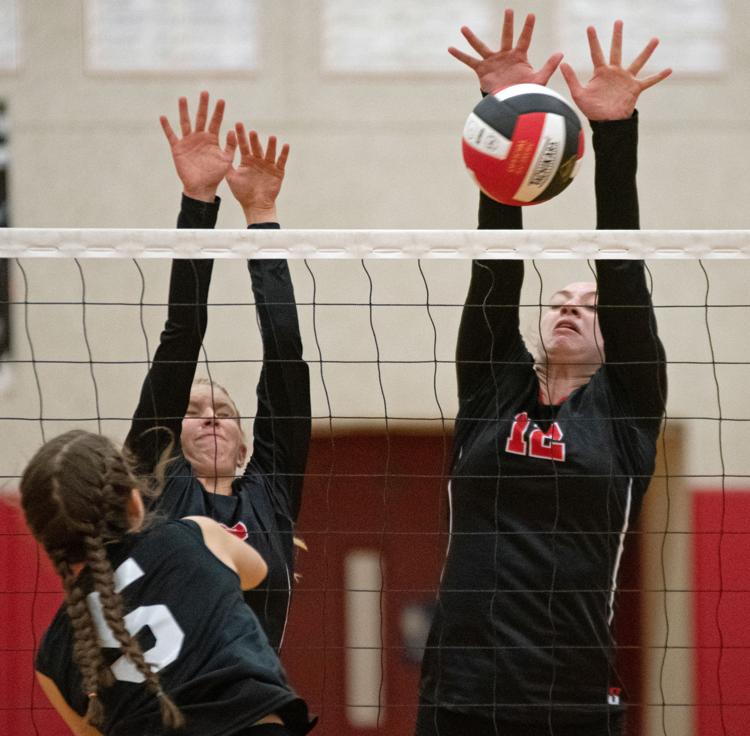 It's the first year Brittany can remember that cuts had to be made for the varsity team. Last year was the first time in two seasons that Baker had a C team. It's made it so the Mounties couldn't sacrifice giving a varsity spot to someone who wasn't fully committed to the team.
"We wanted people there who wanted to be there and had the passion," Moa said.
Having a team comprised of devoted and dedicated players breathed new life into the program. The team doesn't get down on themselves when they start to fall behind in a set. They truly feel they can fight back now.
It all came together against Squalicum.
"They really played as a team," Brittany said. "Every single person got on that court and contributed to the outcome. It was a true team effort by all."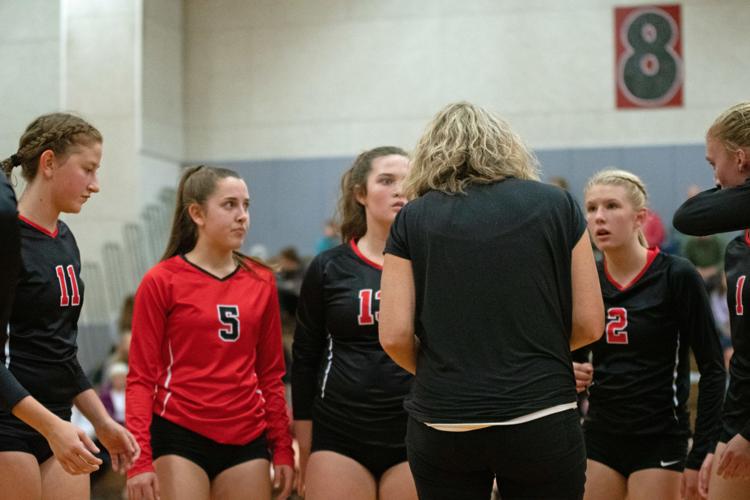 The girls had been creeping closer and closer to victory, narrowly losing in five sets to Sultan and falling 3-1 to Bellingham on Oct. 3. Kenzie and Moa have seen the fire grow in their teammates.
"Each game we just got a little bit better until we won," Kenzie said. "If we keep getting a little bit better, we'll win more."
The next day at practice after the historic win wasn't different as one might expect, other than everyone was exhausted from the night before. They've figured out a formula that works for them and they're sticking to it.
And it's been a long time coming.
"We've been  waiting, and now is our time," Moa said. "That win brought us closer and made us realize we can do it."