Kaepernick throws three TDs, Malo hauls in two
BELLINGHAM -- Every point counts in football; even the extra points. Sehome's game against Centralia at Civic Field on Saturday proved that more than ever.
Trailing Centralia 21-14, Sehome faced a 4th-and-15 from the Tigers' 21-yard line with under four minutes to play. The Mariners needed someone to step up. That person was junior wideout Tim Malo.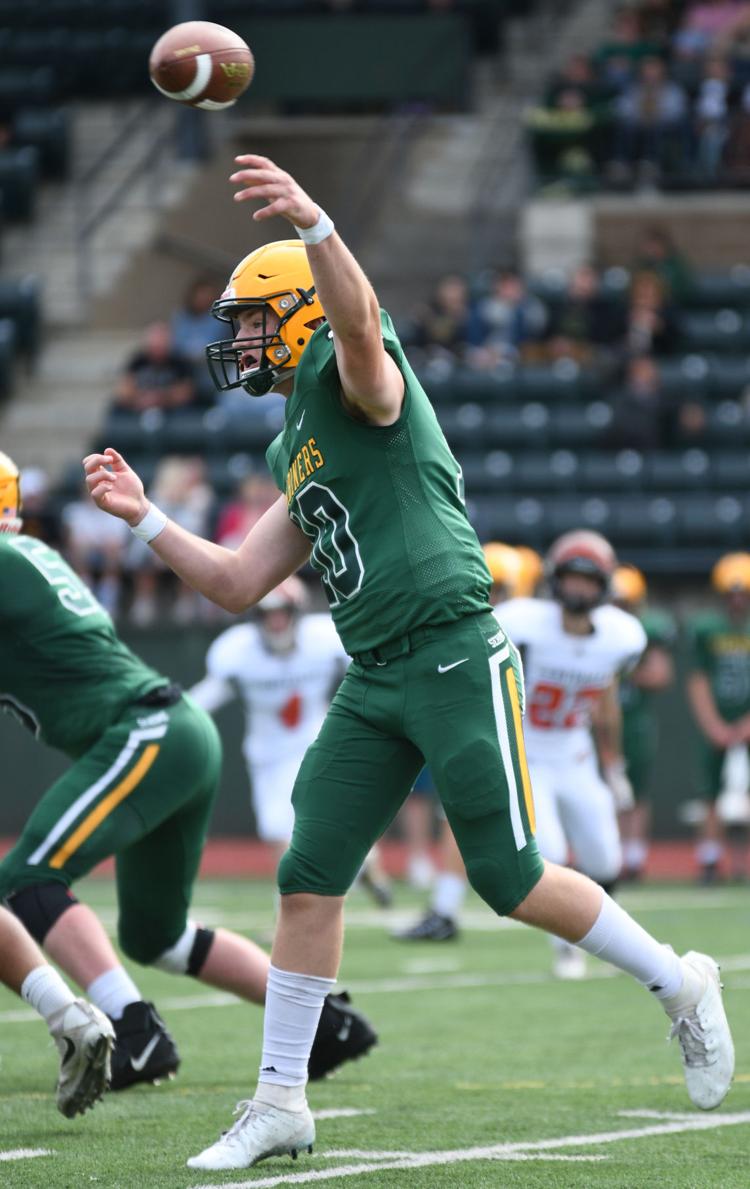 Malo created separation on the near sideline and junior quarterback Jacob Kaepernick, who took a big hit on the throw, placed it perfectly in Malo's hands for a 16-yard gain and a first down.
"Coach [Kevin Beason] saw that, not me," Kaepernick said. "I trusted coach it was the right play call and I threw it up there hoping Tim would catch it and he did."
Two plays later Kaepernick found Malo again for a three-yard TD strike with 3:30 to play, Malo's second receiving score of the day. It looked like if Sehome could hold on defense this could be going into overtime.
Then disaster struck. All Sehome needed was an extra point to tie it up at 21 a peice, but Centralia's defensive line broke through the middle and stuffed the kick.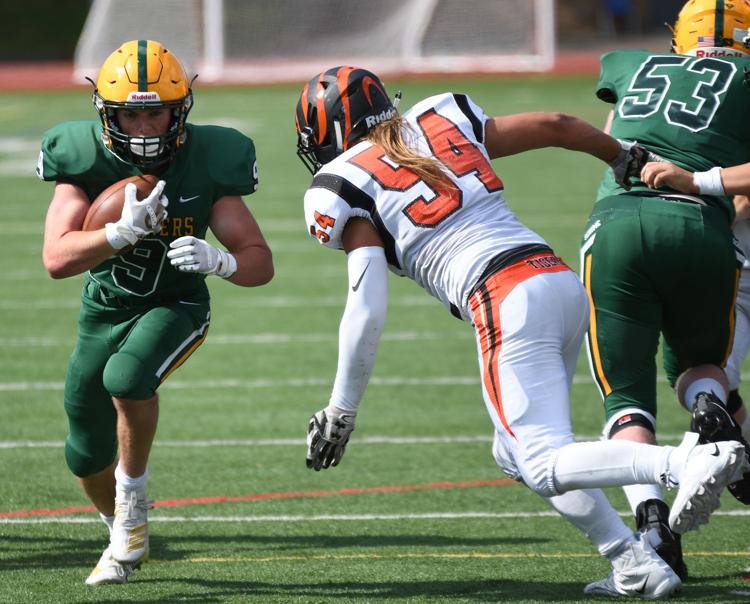 By the time the Mariners would see the ball again there were only 26 seconds left and they were on their own 43-yard line. A few shots downfield ended with a game-sealing interception by Centralia's Blaine Wass to give the Tigers a 21-20 win over Sehome.
It was a frustrating loss for the Mariners (1-2), their second in a row, who either led or were tied for most of the game. Sehome surrendered its lead for the first time with 4:35 left in the third quarter.
The Mariners struggled to execute in the red zone, entering it twice in the first half and coming up empty both times. Sehome coach Kevin Beason pointed to consistency issues.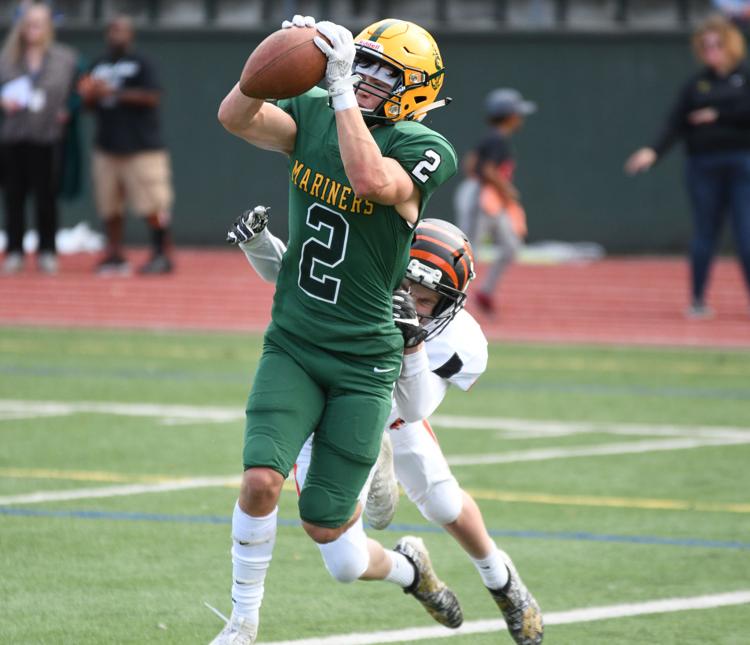 "We ran the ball good, threw the ball good and went in the red zone, we just couldn't capitalize in the first half," Kaepernick said. "If we do, it's a whole different ball game. Our offense looked good, for the most part."
The Mariners' defense was even better, limiting the Tigers' offense to well under their season average of over 48 points per game coming in.
The highlight of the defense was a crucial goal-line stop by Dawson Smith, who's interception on the Mariners' five-yard line prevented Centralia from possibly going up by a touchdown just seconds before halftime.
Kaepernick, who finished with three passing touchdowns, took the loss on his own shoulders.
"We had a lot of good routes that were in open space," Kaepernick said. "We had a few balls batted down; a lot more than usual, but those were over passes. The running worked well too, I just couldn't capitalize in the red zone."
The Mariners take on another non-league opponent next Friday when they travel to Mercer Island (2-1) for a 7 p.m. game. Sehome doesn't start league play until the following Friday, Oct. 4, when it travels to Mountlake Terrace. The four weeks of non-league matchups, instead of the usual three, are due to Anacortes being unable to field a varsity team this season.