BELLINGHAM -- Bellingham baseball was held hitless through five innings as River Ridge capitalized on five Red Raiders' errors to walk away with a 6-0 nonconference win on Saturday at Sehome High School.
Bellingham (0-3) mustered just three hits on the day while River Ridge took advantage of defensive miscues and used a big seventh inning to score four runs and put the game away.
"We're trying to clean things up on defensive so we have positive momentum going on our offense," Bellingham coach Aaron Curfman said. "There's a lot of things we've got to work on with a younger team, but overall I'm happy with the improvements we've made. Now it's time to minimize those errors, look forward and be solid all the way around."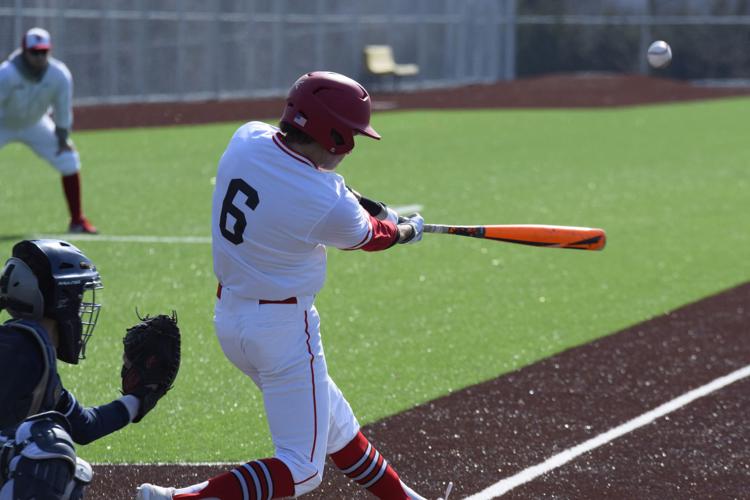 Red Raiders' sophomore starter Emmanuel DePalma pitched six innings, surrendering three earned runs on six hits and three walks. He threw 96 pitches before getting pulled when River Ridge went up 4-0 early in the top of the seventh.
DePalma used his go-to pitches of two-seam and four-seam fastballs to keep the Hawks off-balance for most the game.
"He's an exciting kid to watch," Curfman said. "He's got a couple more years to develop. To be where he's at right now, for our team at the varsity level, we're really happy with the progress he's made."
Despite ill-timed errors, the Red Raiders defense showed flashes of brilliance. Bellingham doubled up a Hawks' runner at first on a pop-fly to right field in the top of the third for a double play. In the fifth, Bellingham recovered from an error to throw out a Hawks' runner at home who was attempting an inside the park home run. And freshman left fielder Landon Kerzman had a leaping catch on a sharp line drive in the sixth.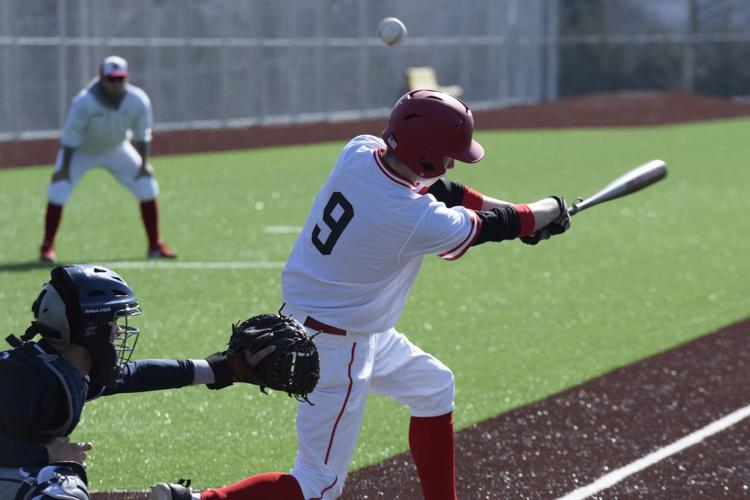 But the young Red Raiders, who have five seniors and start two freshman and three sophomores, struggled to get offensive rhythm at the plate.
The Red Raiders didn't reach base until the sixth inning when sophomore second baseman Everett Simpson singled to right field to start off the inning. But a groundout, line out and strikeout put a stop to the momentum.
"We needed to jump on the first-pitch fastball more," DePalma said. "We definitely should have hit better than we did. We lost a couple seniors from last year but we're coming together as a team. I think we should be able to get some wins."
The other two Red Raiders hits came in the bottom of the seventh with one out when seniors Shane Davis and Nick Posey cracked back-to-back singles, but a line out and ground out ended the game.
Being a young team, it's only a matter of time before the experience starts paying off, Curfman said. He's confident they'll turn it around and get their first win soon.
"Tip my hat to River Ridge," Curfman said. "It's nothing we couldn't have handled. We prepared all week to come out and swing it, but some days you get lucky, some days you don't. It's our job to compete and we have to get better at that."