Last meeting between the two was Baker's 39-14 win at state in 2016
WHATCOM — Baker's surprise season, an eye-opener to everyone except themselves and their fans, has produced a co-league title, a 9-1 record and the No. 5 seed in the state playoffs. 
With three returning starters and nine two-way players, the Mounties have dominated competition, beating Class 2A's No. 3 state playoff seed Lynden, and losing only to an 8-1 Lynden Christian team.
Baker easily routed South Whidbey in the district playoffs, to the tune of 54-7, to earn its eighth consecutive state playoff appearance, while coach Ron Lepper picked up his 180th career victory, according to Whatcom Preps.
The Mounties now take on No. 12 seed Hoquiam (7-3) from the Evergreen 1A league in a 2 p.m. matchup on Saturday at Civic Field.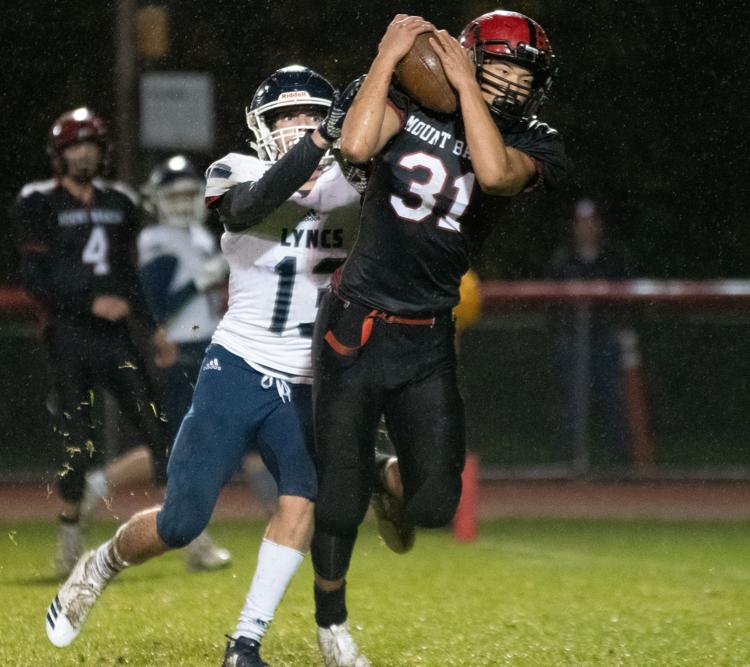 Baker has pulled the most from its all-new offensive and defensive linemen to open holes in the run game and impose their will on opposing teams, grinding out victories the old-fashioned way.
"They're a tough team," Hoquiam coach Jeremy McMillan said in a phone call Monday. "They're known for being physical. Ron Lepper's teams are always known for that. We'll have our boys ready for that."
The Grizzlies, whose three losses have come to state playoff teams (La Center, Sequim and Montesano), are led by junior QB Dane McMillan, who has thrown for 1,547 yards and 18 touchdowns to just one interception. Their rushing attack is spearheaded by senior Malaki Eaton, who has 1,195 rushing yards and 11 TDs. 
"They have a pretty shifty quarterback who can make some things happen," Lepper said. "They have a pretty solid running back who looks like he has some good speed."
Baker is led offensively by a pair of juniors, in fullback Toby Jefferson (964 yard rushing and 8 TDs) and quarterback Mason Jacoby (1,294 passing yards, 12 TDs and 4 interceptions).
"Toby Jefferson's a good running back; so is Jason Lee," McMillan said. "Their quarterback, Mason Jacoby, is a really good athlete. Ayden Rodriguez does some cool things at the wing position."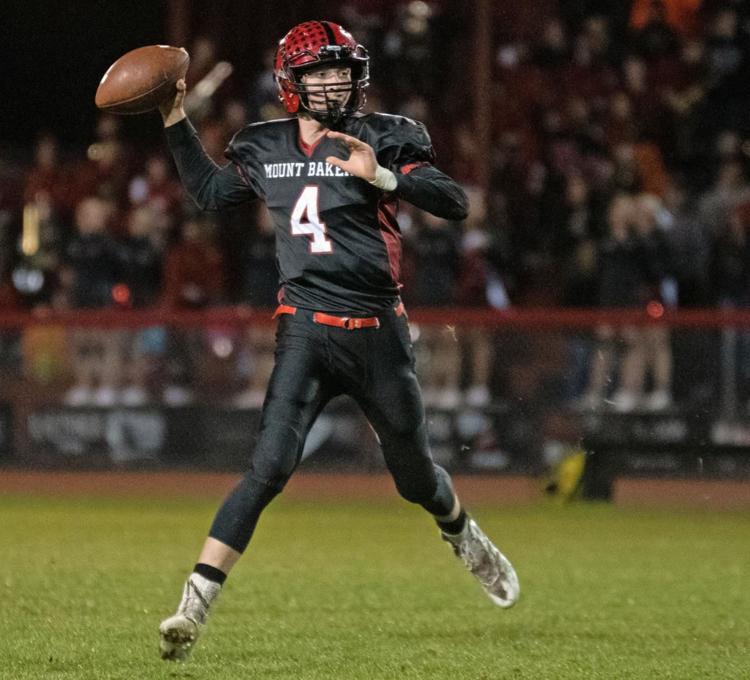 Lepper compares Hoquiam offensively, formation-wise, to what Lynden Christian likes to do. The Grizzlies like to go shotgun with two backs, one being a lead blocker, similar to what LC does with Levi Korthuis and Easton Stremler.
"They're big up front, so it looks like they want to run the ball," Lepper said. "But they will throw it, mostly play-action-type stuff. We have to be prepared to stop the run. That's our big focus."
The last time the two teams faced each other was in the 2016 state playoff opener, a 39-14 Baker victory. McMillan, in his third year as head coach of the Grizzlies, remembers that game well.
"They do some stuff on defense that we've seen throughout the year, so I like the matchup there," McMillan said. "It'll be interesting."