Homestead opens up its course to 33 youth last week 
LYNDEN ­— In an effort to give back to some high school athletes their lost spring sports season, Homestead Farms Golf Club hosted the Whatcom County Junior Open last week to golfers in grades 8-12 of last school year.
Youth from Blaine, Ferndale, Lynden, Lynden Christian, Mount Baker, Nooksack Valley  and Sehome participated in the two-day tournament.
Homestead high school golf coordinator Matt Skinner said the idea of a tournament came up a couple of months ago between himself and general manager Mick O'Bryan.
"I put together a flyer and sent it out to all of the Whatcom County high schools," Skinner said. "All the kids signed up online. It started coming together and it started pretty slow, but in the last two weeks we had 20 entries."
The July 14-15 tournament had a total of 33 participants, with 26 in the boys division and seven in the girls. The boys division was broken up by grade level with 11th and 12th graders competing against each other and likewise the 8th through 10th graders.
It first it was planned that golfers on a high school varsity team would participate for free, but at the last minute, Skinner said, that was changed to include every golfer. 
"We're trying to grow the junior golf program and it's also our way of telling these kids we feel bad they got their season ripped away," Skinner said. "They were already two weeks into practices (in March). We tried to make it as much of a real tournament as possible."
Ferndale past-year senior Sam Cox won the boys 11th-12th division with a score of 150. Lynden Christian graduate John DenHartog finished second at 158. 
Defending state champion and Lynden junior-to-be Jordan Medcalf won the 8th-10th grade division, shooting a 151. Lynden Christian's Thomas DenHartog came in second with a score of 169.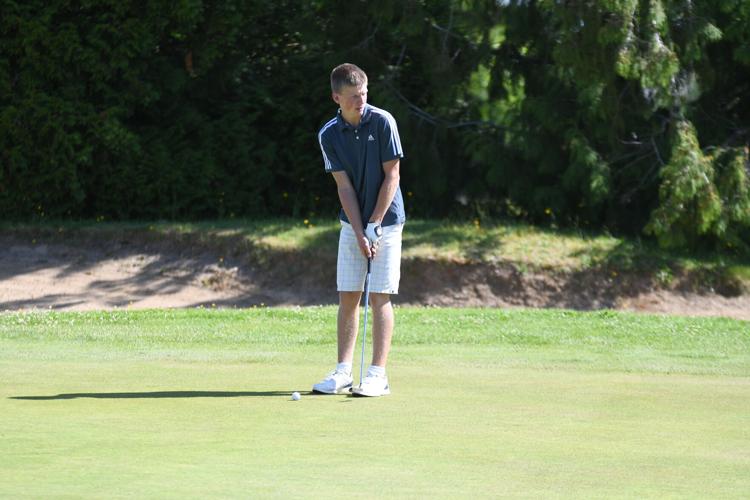 Nooksack Valley graduate Molly Tiemersma won the girls division with a score of 150. Her twin sister Jenna finished second, just behind at 152. 
The winner of each division received a junior membership from Homestead, which is essentially free golf for the rest of the year.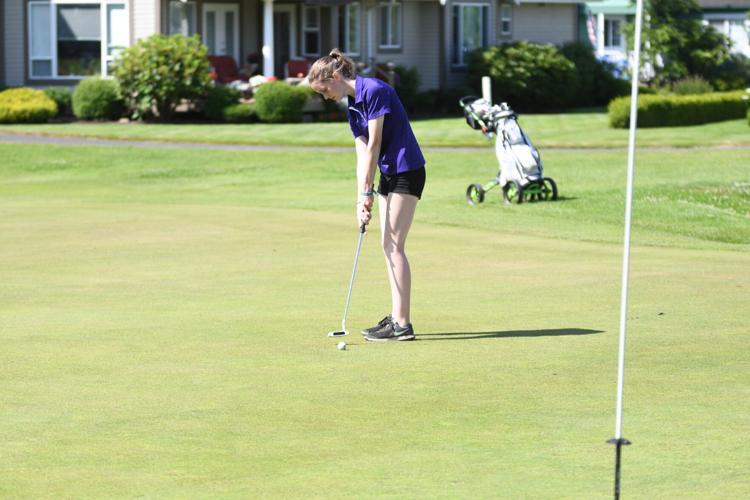 Skinner said the course wanted to give the kids who had their seasons taken away something amidst the pandemic.
"Unfortunately, for baseball and soccer they can't have tournaments or practices, but golf kind of promotes social distancing," he said. "We're following all the guidelines. That's why we have the smaller groups and we're allowing the parents and grandparents to come out and caddy for them. We want to make it fun for them and as official and unofficial as we can."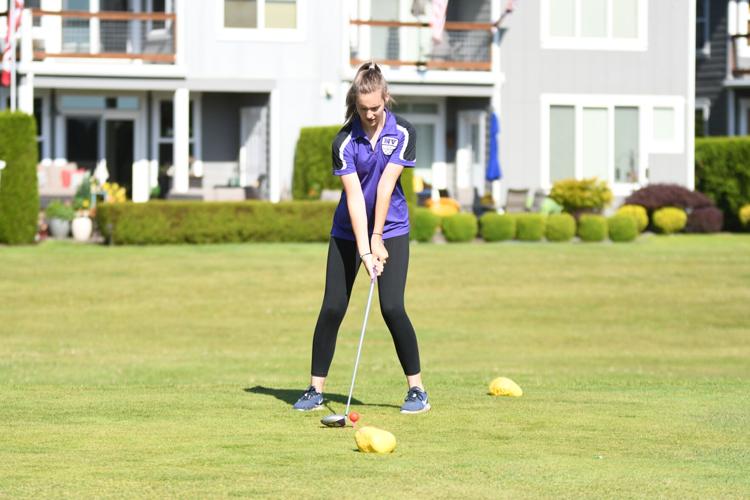 Even with golf being able to be played socially distanced, junior golf associations have canceled tournaments this summer, further leaving some of the high school golfers without competition. It was another reason the course wanted to do something for the young athletes. 
"The Washington Junior Golf Association canceled a lot of their events this year and that's a big thing for a lot of these kids," Skinner said. "They play in a lot of those."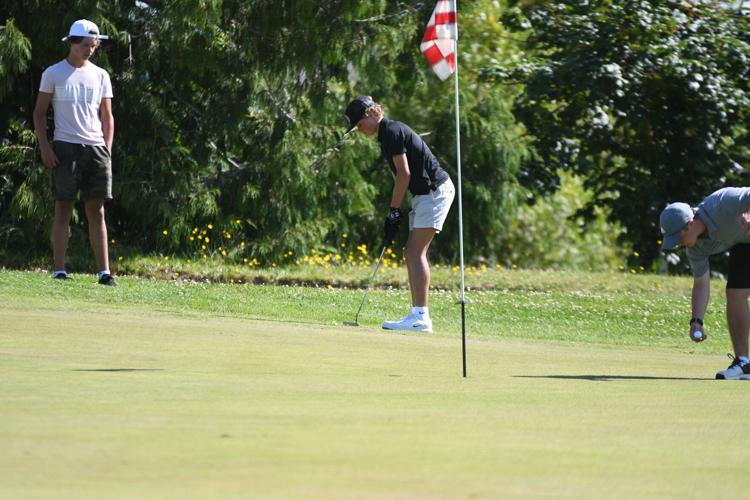 Skinner said the response to the tournament was great and he had heard nothing but thanks and appreciation from both players and parents. 
"A lot of these kids can't play baseball and can't play soccer, so they're out here playing golf," he said. "That's what it's all about. Trying to grow the game and give back to these kids."