WHATCOM ­— A 6-year-old boy in shoulder pads and a jersey cries on the sideline of a football field in Temple, Texas. Jay Travier is the youngest kid by two years, and he does not want to get hit.
"I was scared," Travier said. "I was terrified because those guys were bigger than me and I was always the smallest kid. I was never one of the bigger guys." 
His uncle Steve, who pushed him into the sport, was so disappointed by nephew Jay's nervousness that he kept him on the sidelines and out of the game. "His uncle was really upset," said Stevona Burks, Travier's mother. "But he got over it."
Travier never made it into the game that day.
Eleven years later, 2,185 miles northwest of Temple in Bellingham's Sehome neighborhood, a 17-year-old Jay sits in the corner of a Starbucks lobby. He's the only black person in the café and no one seems to notice.
A sweatshirt hood pulled over his head, Travier, a senior at Sehome High School and one of the top defensive backs in Whatcom County, begins spilling his life story to a stranger he met only a week before through Facebook Messenger.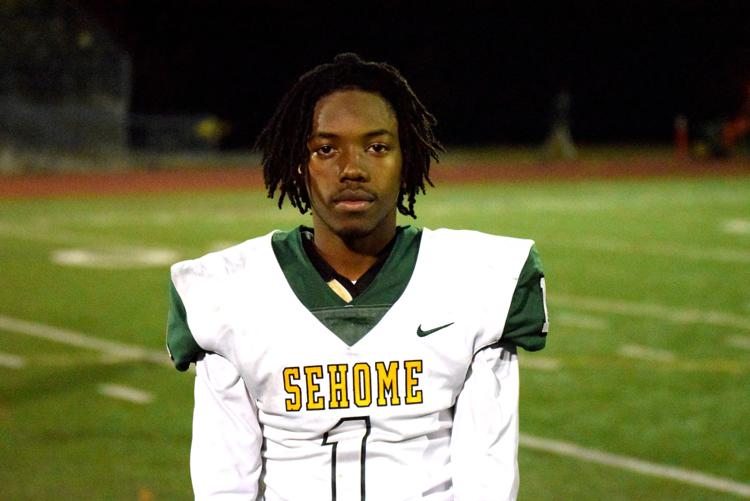 At 12 years old, Travier, his mother, two younger brothers and younger sister moved to his grandmother's house in Bellingham to escape a challenging environment.
He doesn't like talking about himself. He doesn't like talking about seeing gang-related activities in his old neighborhood in Texas, and watching fights break out every day.
No. When he left the football field that day at 6 years old, he had other fears to worry about.
"I was always scared," Travier said. "You always got to be in survival mode when you're out there where I stayed at. It's just crazy." 
Bell County, where Temple is located, has one of the highest concentrations of gang activity in the state, according to a Texas Gang Threat Assessment report from the Department of Public Safety.  
Travier attended Raye-Allen Elementary School in Temple. Of the 500 students, 44 percent are black, 71 percent are at risk of dropping out and 81 percent are economically disadvantaged, according to an article by The Texas Tribune. 
At Sehome, Travier was one of only 25 black students enrolled in October 2018, or about 2 percent of the total student population.
His mother says she wanted a better life for him and his siblings. She wanted to give them a chance in life — something Bellingham might provide.
"He was raised in a neighborhood where, you know ... things go on," Burks said, "that you wouldn't see normally in Bellingham. We had to move away from that and I wanted more for my children." 
Transitioning from a predominantly black neighborhood to a mostly white city was not an easy switch, says Travier. He didn't play football in seventh grade at Shuksan Middle School; he was busy figuring out how to fit in.
"It was tough moving up here, but after a while I just fought through it," Travier said. "I had tons of friends and all that stuff. But moving up here I just made new friends, and I started liking them."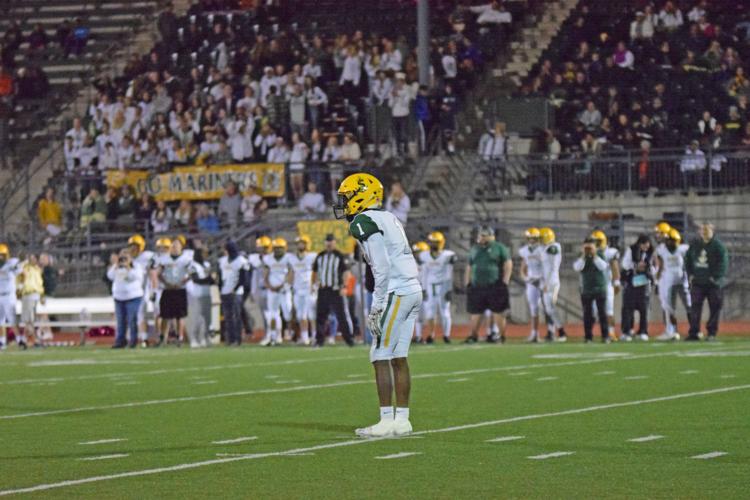 He may not like talking about the past, but when he talks football his eyes light up and he comes to life.
He's no longer the 6-year-old sobbing on the sidelines afraid to get tackled. Now he does the hitting.
A slender 5-foot-9 150-pounder, Travier looks more like a high school point guard than a hard-hitting free safety. He led Whatcom County with five interceptions last season — including three in one game. This year, he leads the county again with seven picks, so far.
He's helped Sehome secure its first winning season in 13 years — and a chance at state playoffs.
His sophomore year is when he began taking football seriously. He knew he had a chance to compete for a starting varsity spot. After that day on the sidelines 11 years earlier, Travier felt ashamed for letting his uncle down and giving up so easily. He didn't want to quit for nothing, he said. 
"When people told me 'hard work pays off and you can be what you want,' I didn't believe it," Travier said. "Sophomore year, I was like, 'I'm going to think about doing that; work hard and see what can happen.'"
He began lifting weights for the first time and gained 20 pounds, but he was hampered by an ankle injury and concussion after four starts. The next season was the breakout year with five picks.
"I was like, 'Wow, it really does pay off,'" Travier said.
Highlight reels are filled with evidence of his diagnosing plays before the rest of the defense does. In one clip, Travier steps up before the snap and explodes into a running back on a sweep. Another shows him sprinting 20 yards horizontally to leap in front of a receiver before bringing down the ball. 
"Every time I see a ball in the air, I feel like it's mine," Travier said.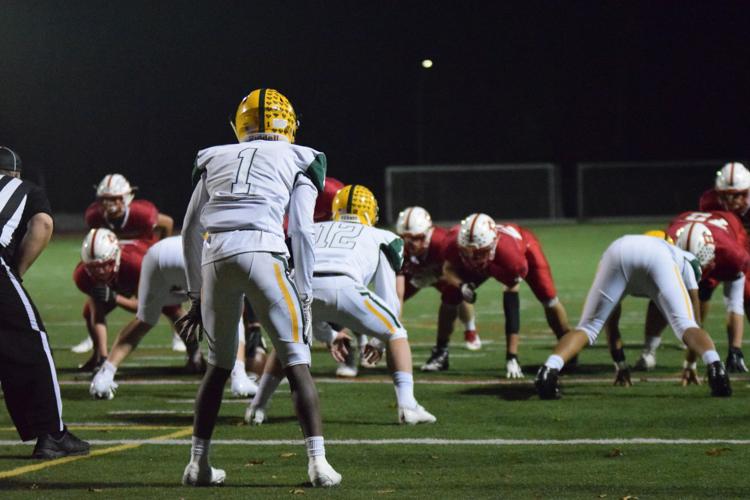 Travier is a quiet leader on the field, friend and teammate Dylan Roberts says. There are no big pre-game huddle speeches or hyping people up. His actions on the field are what fuel his teammates. And it's infectious.
"He doesn't talk a lot," Roberts said. "He just brings it every day, and a lot of guys feed off that."
Small even for a high school athlete, Travier plays much bigger than his physical size. Roberts remembers one play vividly that Travier made against Anacortes on Oct. 13.
"He came down on their running back and I could hear it from the sidelines," Roberts said. "A loud smack. That's just who he is. He wants to lay the boom."
Travier wants to attend Eastern Washington University and major in construction planning. When he was younger, he'd watch home construction shows, like HGTV's "Flip or Flop," and became hooked.
"That's always been interesting to me," Travier said. "Building and remodeling things and all that." 
Three times a week during the offseason, Travier began upgrading himself. He worked on fundamentals, like backpedaling and breaking on balls. Football has taught him how to remodel himself outside of the game, too.
He attends Running Start at Whatcom Community College with Roberts. He wants to prepare himself for a future without football.
Contacted by Division II coaches since his junior year, Travier hasn't received any offers yet. He'd love to play college football, but it's not the most important thing in his life. He wants an education, something that can't be taken from him.
"If I don't get anything, it's fine with me," Travier said. "If football doesn't work out, I'll have that." 
His mother says Jay has flourished in Bellingham, going from a scared kid in Texas to a confident young man in Washington.
"I've really seen his own personality grow," Burks said. "He's very mature and respectful. I've had a lot of parents come up to me, 'You have a great kid.' There's nothing I would change about my son, any of his characteristics."