Start of NWC play between schools could be as early as next week  
WHATCOM ­— It's been nearly a year, but it looks as though prep sports are going to be back soon.
If Whatcom County, part of the state's North Region in the Roadmap to Recovery plan, advances to Phase 2, high school athletes could be competing as soon as next week. The next check point for advancement is Feb. 12.
Low-risk cross country and girls swimming will start competing regardless of what phase the county is in. But reaching  Phase 2 would mean every sport could start competition. 
Fall sports are up first in this Season 1 of the COVID-19 scenario. Since it's been well more than a year since these athletes competed, here's a refresher on where county volleyball teams finished last season — fall 2019 — and what the season could look like for them now. Other sports' previews will be later. 
The Lions posted a 17-6-1 overall record and a 12-1 record in the Northwest Conference, winning the league title last time.
A quarterfinals loss to eventual state champion Ridgefield at the state tournament in Ellensburg dashed the Lions' state title hopes, but Lynden still grabbed the sixth-place trophy.
Having graduated Robin Scarlett and Savonne Sterk, look for seniors Sierra McPhail and all-state honorable mentions Faith Baar and Anna Vanderyacht to take charge of this year's team.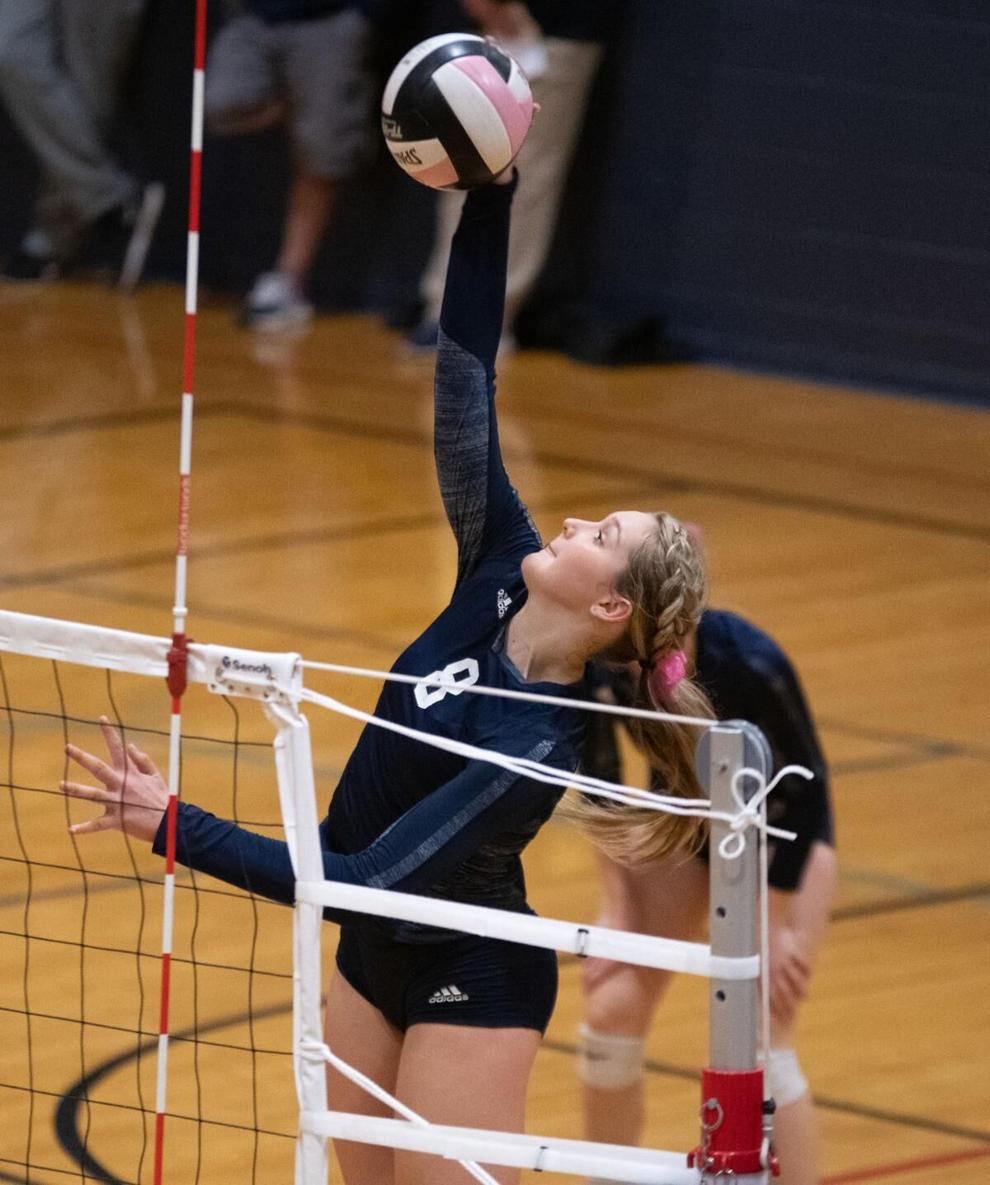 Last season, the Lyncs finished third in the conference with a 17-6 overall record and went 10-3 in league play. 
That mark earned Lynden Christian its seventh-straight No. 1 seed into the Class 1A district tournament. The Lyncs also made a 23rd-straight appearance in the state tournament where they took fifth place. 
Gone are just two seniors from last year's squad, and returning are a handful of players with significant varsity playing time now under their belts. 
Senior outside hitter Liv King will undoubtedly be the catalyst of this year's team, although seniors Kenadi Fay, Sami Feenstra, Ari Rader and Paige TeVelde will all be important contributors to the Lyncs' success. 
The Trojans will look to a trio of juniors to lead them a year after falling just shy of earning a trophy in the state tournament.
Meridian finished its 2019 season with a 15-8 overall record and a 9-5 league record. The Trojans were sixth in the Northwest Conference and took the long way to state playing in, and winning, three loser-out contests in a loaded Class 1A field.
The Trojans ended up falling one match short of playing for a trophy at state, versus conference foe Nooksack Valley in a loser-out contest in Yakima.
Juniors Finnley Claeys, Jolena Hoefer and Malaysia Smith will play big roles for the Trojans this year after seeing valuable varsity minutes last season. 
No, the Mounties didn't make the state tournament last year and finished near the bottom of the Northwest Conference with just two wins, but those two triumphs were the program's first Ws since 2014. 
Wins over Squalicum and Lakewood broke a 64-match losing streak and signaled the start of a possible turnaround of the Mounties' fortunes.
Mount Baker will rely on seniors Petra Allred and Ripley Reardon to continue the upward momentum after graduating seniors Olivia Moa, Kenzie Ross, Kayli VanDyk and Abby Yost. 
The Pioneers closed out their season last year with a sixth-place finish at state after a loss to Lynden Christian. 
Nooksack Valley finished with a 15-10 overall record and an 8-5 Northwest Conference mark that was good for sixth place. 
Seniors Maya Galley and Jenna Compton will be counted on this year in the always-competitive mixed-classification conference. 
The 3A Golden Eagles finished fourth in the NWC at 17-4-3 overall and 10-3 in league.
Ferndale made its seventh-straight trip to the state tournament and took home a fourth-straight state trophy, placing fifth.
Departed are Briana Byrnes, Nicole Headrick, Malia Honrud and Morgan Joseph, leaving juniors Kaelee Bungard, Avery Schneider and Alyvia Semu to step up for the Golden Eagles this time around.