New local raspberry item is produced, labeled at Grace Harbor Farms
WHATCOM — Even though the county is America's capital of red raspberry production, finding those berries in local stores can be next to impossible.
Grace Harbor Farms of Custer and the Washington Red Raspberry Commission are changing that with their new Whatcom Red smoothie product that rolled out in late May.
Whatcom Red has just three ingredients: red raspberry puree, pear syrup and carbon-filtered glacier water. The raspberries come de-seeded from Maberry Packing, nearly next-door to Grace Harbor. The pear concentrate is for tartness, and the water thins the smoothie out and makes it drinkable. The smoothie does not contain cane sugar, sweeteners, artificial flavors or — as Grace Harbor's own fact sheet puts it — "ingredients you can't pronounce."
Initially, Grace Harbor experimented with actual sugar to sweeten the smoothie.
"We did a batch with cane sugar. It tasted very similar, but a lot of people are trying to avoid cane sugar these days," said David Lukens, Grace Harbor co-owner.
Jon Maberry is the field manager at Maberry Packing, and he sits on the board of directors of the Washington Red Raspberry Commission. He attends North County Christ the King Church as does Lukens. The two have known each other for about five years, and they began collaborating on a product that would allow local consumers to purchase local raspberries right from their local stores.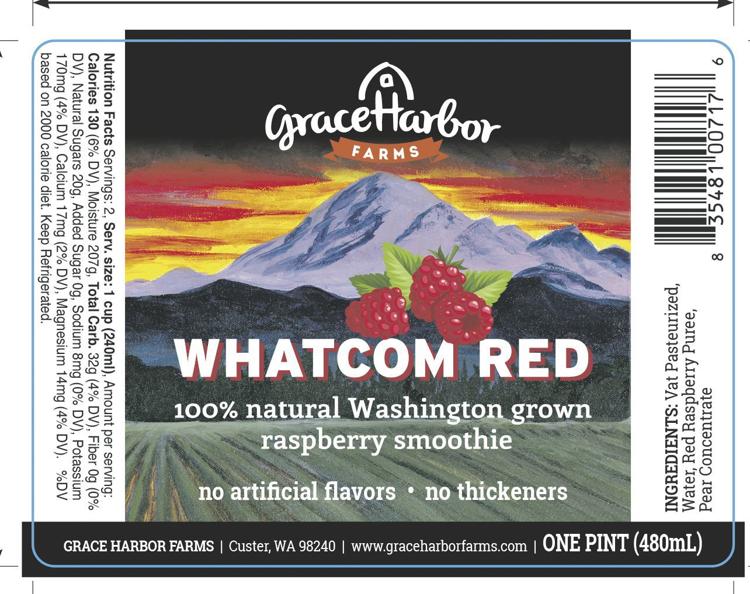 Originally known for being a goat farm, Grace Harbor specializes in cow milk, goat milk, yogurt and kefir products, as well as the popular Grace Harbor International line of skin care products.
The pasteurization process for Whatcom Red is the same as that for Grace Harbor's milk products.
To make Whatcom Red, the mix of raspberry puree, water and pear juice is put into the on-site pasteurizer. A 30-minute pasteurization process is used, and the smoothies are then bottled on site as well.
For Grace Harbor, making smoothies is uncharted territory with some unique benefits.
"There are certain restraints about going across state lines in the dairy world," Lukens said. "We don't have that with the fruit product. That is one huge benefit. And it gets us into a whole new category of food, which is kind of cool."
There was a bit of a learning curve, Lukens acknowledges, on the idea of creating a smoothie product. Because milk is technically an allergen, first of all Grace Harbor needed to make sure there was no milk residue left on their production equipment when making the smoothies.
"We're certified kosher for all dairy products, so we had to make sure all the (smoothie) ingredients were kosher," Lukens said.
Grace Harbor Farms shipped Whatcom Red smoothies to local outlets The Green Barn and Edaleen Dairy in early May, and Haggen has picked up the product as well for western Washington.
"We're seeing movement on it," Lukens said. "Everybody's reordering."
Lukens said about half of the Haggen stores that took an initial supply have reordered the product, and The Green Barn has put in repeat order as well.
He said he is happy with the result of the collaboration and how the smoothie itself has turned out.
"It tastes like fresh raspberries squeezed into a bottle," Lukens said.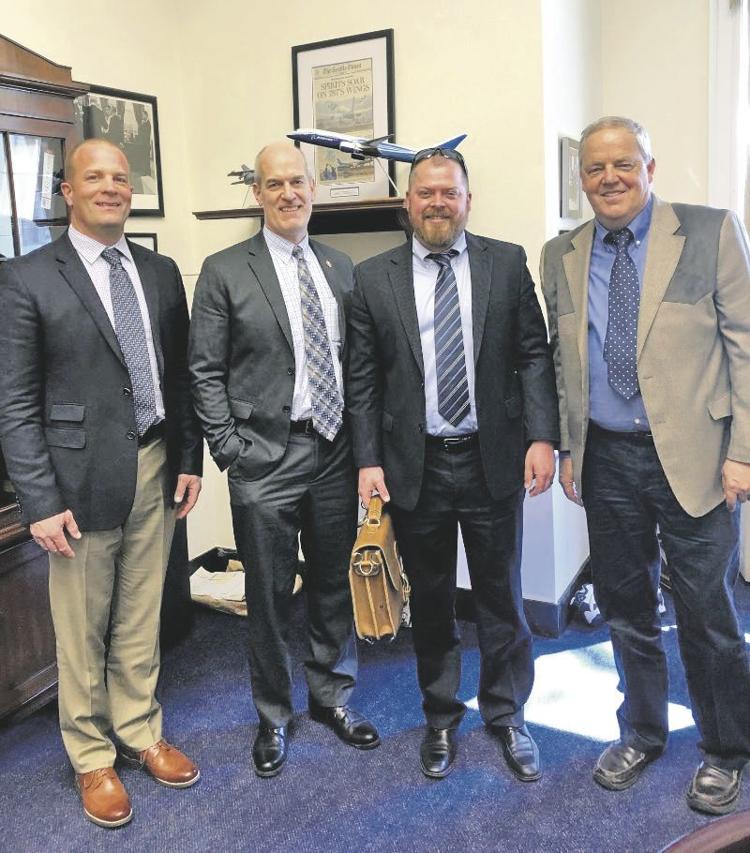 Maberry said the Lynden-based Red Raspberry Commission sees this kind of local product as one of its biggest priorities.
"It's been something that we've felt at an industry level that we've really been lacking: a product that we can stand behind that uses Washington raspberries exclusively and something that we can really market as something to help out the industry," he said.
Maberry said Whatcom Red is one of the first products of this type, allowing the community to choose to support the local raspberry industry rather than buying foreign fruit that comes from places like Eastern Europe, Chile and Mexico. 
Lukens said Whatcom Red is truly a locally produced product, right down to the label, which is an oil painting created by Lisa Maberry, Jon's sister. It depicts Mount Baker rising above a Whatcom County raspberry field. Lisa Maberry painted it, and Lynden's Kim Martinson of Crying Out Loud Design took the painting and made it into a label. AMS Print and Mail in Blaine did the printing.
"If you go to your local retailers, it's all foreign fruit," Maberry said. "There are reasons for that. Part of that is our fault because we haven't done stuff like (Whatcom Red). We're excited about it. We obviously want to expand it farther than just locally here, but it's really important that it's successful locally first. We're just asking the community, if they want to support local raspberry growers, to give it a try. It's a great product."