Get used to the new name, Pape' Machinery
For Jim Hale, it's also the end of a 44-year Lynden career with firm 
LYNDEN ­— Washington Tractor becomes part of Papé Machinery on Oct. 1.
The John Deere dealership at Main Street and Guide Meridian, with even deeper 103-year-old Lynden roots as North Washington Implement, will not exist by those familiar names anymore.
However, the transition is to a family-run business serving many of the same customers in the Pacific Northwest, Washington Tractor management said in a Facebook post on Saturday, Sept. 26.
"The name on the building will change, but we know the people inside the building are what make the difference. You may see some new faces, but many of the employees that have taken care of you, some for more than 40 years, will still be here," the post said.
Five families were in ownership of Washington Tractor since 2010-12, with Jim Hale of Lynden as CEO overseeing 12 locations across Washington including Lynden.
Washington Tractor itself was the merger of various scattered dealerships to become "Washington state's largest power equipment dealer," according to the news release in 2017 when Hale was named Dealer of the Year in the Western Equipment Dealers Association.
Hale now retires after a 44-year career based in Lynden. He started out in 1976 — after three years of teaching vocational agriculture at Lynden High School — as a salesman selling equipment selling equipment to dairy, berry and seed potato farms. In 1980 he purchased half of the North Washington dealership and in 1990 he become the sole owner.
On Friday evening, a surprise "tractor parade" honoring Hale rolled by the Lynden company headquarters on Evergreen Street.
Hale said this week Tuesday that final details of the deal were still being worked out with Papé.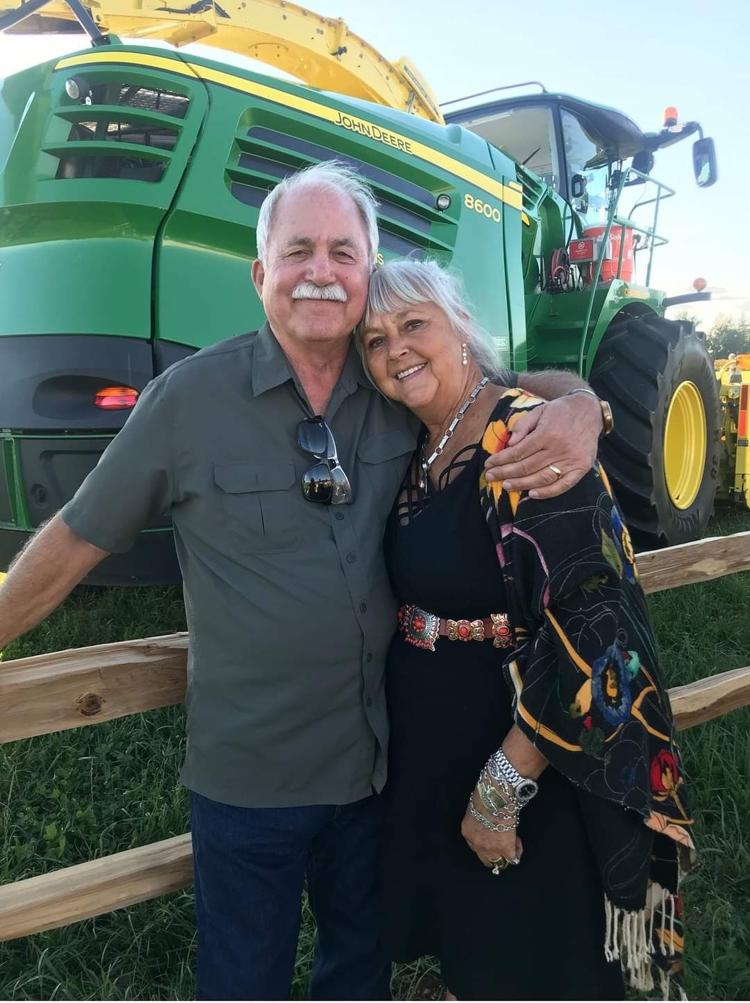 Reached by phone, Ryan Papé, president of the machinery division, said he was confident those final steps would be taken, after more than two years of talks with Washington Tractor.
"We're set to close on a deal by 5 o'clock on Oct. 1," Papé said. "I believe it's going to happen."
He said the discussion of a sale started out lightly in 2018 and gained momentum to where the owners in the Papé family — his mother Susie, board chair, his brother Jordan, CEO; and himself — are greatly looking forward to adding Washington Tractor into a company that already has 125 locations extending across the western United States from Canada to Mexico. 
"We're excited. We are eager to carry the legacy of Washington Tractor forward and we are humbled that the owners of Washington Tractor chose us to do this. We are looking forward to meeting our customers," Ryan Papé said. 
He said customer and community welcome events will happen "after the dust settles" of the sale.
All 12 of the acquired locations will be closed Oct. 2-4 for Papé to do necessary inventory and transition work. All stores will open for business on Monday, Oct. 5, with their normal store hours.
Papé says it will honor all signed orders and term deals such as trade values and interest rates. The new owner will continue processing all warranty claims with the lines of equipment it carries. All work in process and parts orders are to be closed by Washington Tractor by Oct. 1.
Papé Machinery will bring over customer accounts that have had at least $500 in activity since 2019.
This was the Washington Tractor post in full:
"When we began combining our locations 10 years ago to create Washington Tractor, it was a big change for all of us. What started as individual small businesses, in small towns, grew to become a 12-store operation that serves much of our diverse state. 
"We are very proud of what we have built. Not because of a goal met, a building built or a milestone reached, but because we have had the opportunity to build relationships in our communities that have, and will, last a lifetime. Our customers and employees have supported us through immense change and growth over the years. Although we haven't always been perfect, you're still here. You have continued to give us the opportunity to serve you and our communities and for that we are very grateful. 
"Our relationships with our employees and customers are what make it hard to pass the torch.  
"On Oct. 1, Washington Tractor will be acquired by Papé Machinery. This was not an easy decision, but we believe it is the right time and the right organization. Although no two companies are the same, and change will be inevitable, Papé is family run and serves many of the same customers. 
"The name on the building will change, but we know the people inside the building are what make the difference. You may see some new faces, but many of the employees that have taken care of you, some for more than 40 years, will still be here. 
"We won't say goodbye or see you later. We will continue to be a part of our communities and we look forward to this next chapter. Thank you for your business and your friendship."
The Lynden Chamber of Commerce posted this:
"We've come to understand today is the official retirement day of longtime Lynden Chamber of Commerce member and supporter, Mr. Jim Hale of Washington Tractor. For 'a few' years, Jim has used his many talents and wisdom to help innumerable community organizations such as the Chamber and the the Northwest Washington Fair and Event Center. He has been a true advocate for the Lynden community.
"It would take us hours upon hours to recite all the people that Jim has touched with his words of encouragement, his patient demeanor, a needed piece of equipment, and if deemed worthy, his wallet. Personally, we always appreciated when Jim would call to check in or allow us a few moments out of his busy schedule to talk through an issue we were being challenged with. Somehow, even if world peace didn't come out of it, we at least had a laugh, and felt better about ourselves and our community. 
"Mr. Hale, on behalf of the Lynden business community, thank you for your friendship to the Chamber, your contributions of resources, including the use of a couple hundred gators over the years, your donations and contributions to community projects, youth programs, numerous community-oriented organizations, and especially your genuine care and concern for all the people of our community, regardless of the color of equipment in the shed. 
"May your retirement be as big a blessing to you as you have been to us."