They supply a live feed to city parks, police departments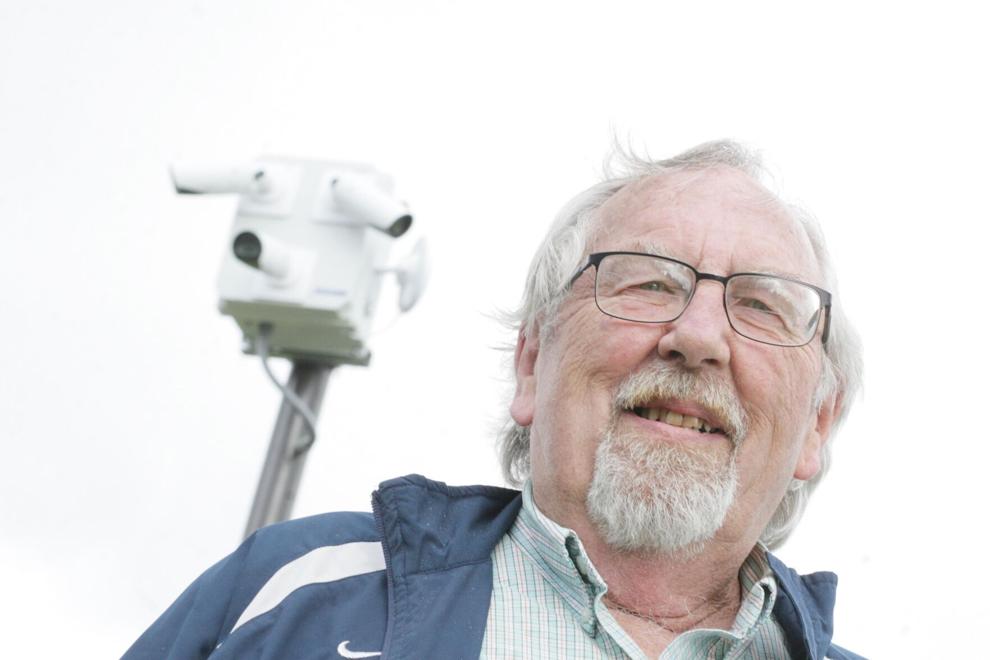 LYNDEN — Although the Bender Fields family recreational area is not a hotbed of crime, the installation of three surveillance cameras in April has made it even harder for anyone to get away with vandalizing the park.
  "Since the cameras have been up, we have been able to identify numerous teenagers riding bikes and scooters on the new courts, which is not allowed," Lynden Parks and Recreation director Vern Meenderinck said this week. "And there's always graffiti. (We) have identified and contacted the individuals who graffitied the parks office and had them come out and clean the area up."
  Security Solutions NW of Bellingham donated the cameras to the City of Lynden. Tobey Vos, who along with his brother Jamie owns this company, said his family has a "vested interest in seeing our community be a fun, safe, place to enjoy and raise our children."
  The particular area of focus of the cameras is the Rotary Park of children's playground, climbing rocks, and basketball and pickleball courts  built in 2019-20.
  "We were excited when the new park facilities were installed at Bender Fields and our kids and us have thoroughly enjoyed using them," Vos said. "I reached out to Vern at the city Parks Department to see if they would be interested in a donation of several state-of-the-art surveillance cameras to help aid the parks and police departments in that endeavor. The city welcomed the idea and were excited to partner in making this a reality."
   Vos explains that the cameras have various intelligent features, as well as night vision technology, "making them useful in keeping the park safe and secure for our families to enjoy."
  One of the best things about the cameras is that they belong to the City of Lynden, free and clear.
  "I know Vern was under the impression these were donated for five years, but the camera equipment was donated completely and is now owned by the city," Vos said.
  PogoZone, also in Bellingham, donated the installation and cost of Wi-Fi for three years.
  "We were very thankful for their participation," Vos said.
  The security cameras feed live video to both Parks and Recreation and to the Lynden Police Department, Meenderinck said. "If something happens, they're alerted to it."
  Meenderinck explained that the security cameras save everything they've recorded for 30 days.
  "If something does happen, we can go back to it," Meenderinck said. "One kid ran off with a chess piece. We got him, and we got our chess piece back."
  The surveillance cameras are not the first time Bender Fields have had a technology monitoring system. But the new technology is the best.
  "We had two still cameras out here for a while," Meenderinck said. "It helped, but it wasn't a live feed."
  Visit lyndenwa.org for more information about Bender Family Recreational Park. Or call 360-354-6717 for field use permission and field availability.