Lynden, Ferndale and Meridian districts each allow two student board members
LYNDEN — What do school boards do? Advocate for students and schools, create district policies, approve budgets and hire superintendent, for sure. School boards typically consist of citizens of the school district. 
However, local districts Lynden, Ferndale and Meridian also have high school student positions on their school boards. Six students fill those roles. 
Serving on the board is a chance for the students to have new opportunities and connect with people they otherwise wouldn't. They provide nonbinding votes on matters in open session, but do not participate in executive sessions.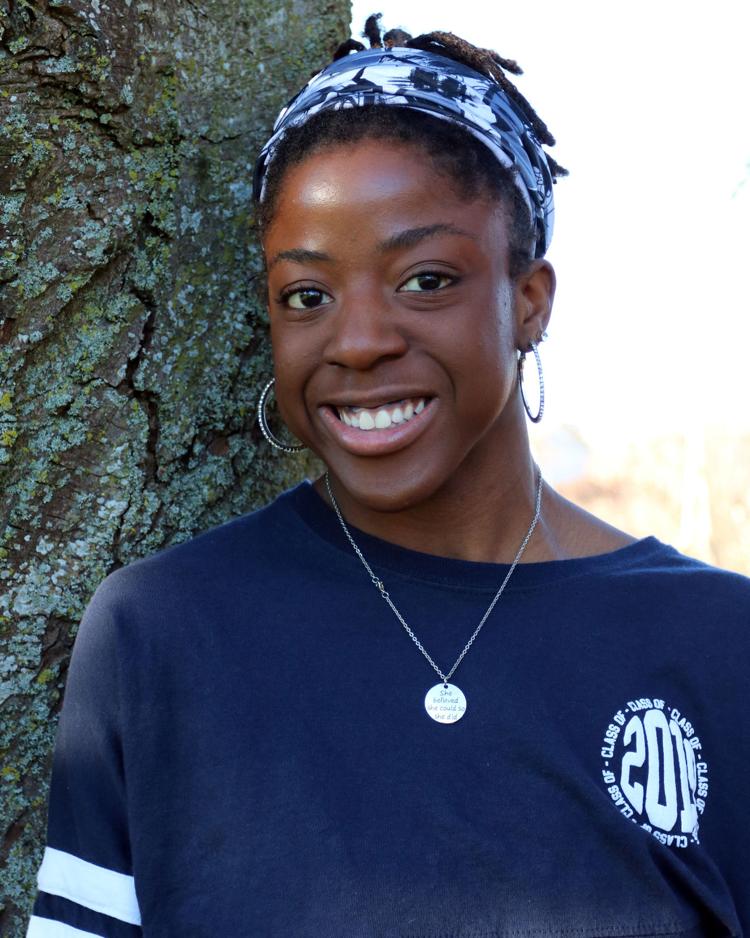 Noah Semu, a junior at Ferndale High School, said he's become far more involved in the community because of his role on the school board. 
"I've learned a lot about how the city and district work and how they can work together," Semu said. "Also, I've gained experience and knowledge in the role the board plays in the overall scope of the district."
Taylor Lupo, a senior at Ferndale High School, said he has always had his eye on the student position on the school board. 
"I joined for two main reasons. The first was in order to involve myself and contribute time to the district and my community," Lupo said. "Additionally, I yearned to better myself as a leader, learner and person."
Lupo said he chose not to run for ASB or class office so he could dedicate more time to being the link between students, the community and the school board. 
"The opportunities presented were ones that I could not pass up as I believed this position could give me many new learning experiences and lessons," Lupo said. 
Semu and Lupo both said being on the Ferndale School Board during the fall when the district was attempting to pass a big high school construction bond was a special time. No other student had experienced that, they said. 
The whole process of proposing and trying to pass a bond gave them perspective and knowledge on how the board works in the overall scope of the district. 
"When it passed, it felt indescribable," Semu said. "This movement the community had been working on for years was actually going to happen and it was even more impactful since it had failed only several months before. It felt really good to know we had a part in what would benefit future generations, including my 4-year-old little brother."
Lupo agreed, saying the bond issue was a roller-coaster of emotions and easily the largest task they have worked on.
"I attended countless meetings and rallies, and when it passed, the feeling was a rush of relief and joy," Lupo said. "All the time that hundreds of people had put in had paid off and our community accomplished a task that will give back for years."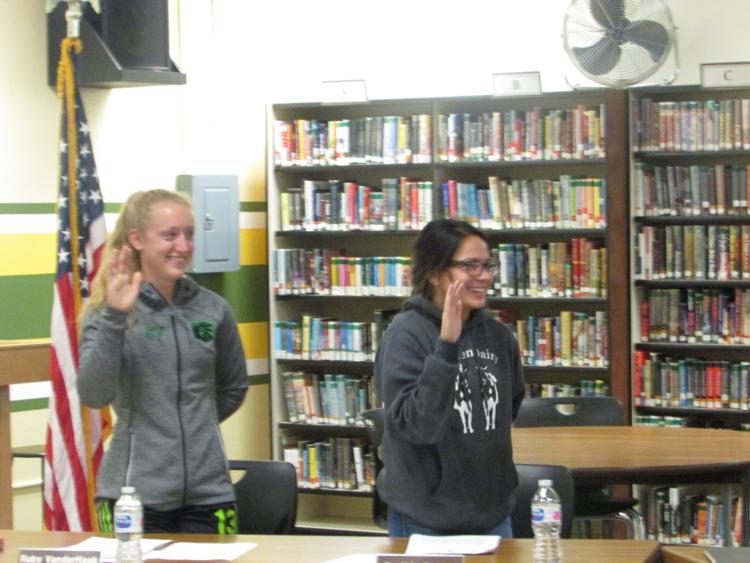 Over in Lynden, Cynthia Torres and Ruby VanderHaak serve as the student members on the board for the Lynden School District. 
VanderHaak said she applied for the position after being encouraged by administrators at the high school.
"Lynden High School's dean of students last year called me into his office and suggested that I apply for the position," she said. "I went through the whole process of applying and getting interviewed."
VanderHaak echoed what Lupo and Semu said in that being a part of the school board has given her the chance to learn things about the Lynden schools that she otherwise wouldn't have known. 
Taking in new information has been one of VanderHaak's favorite parts of the school board. She said it's interesting to see the board members decide on matters that impact her as well. 
Bringing in a student's voice has been one of Emma Forbes' favorite parts of serving on the school board for Meridian. Rubijean Stuit is the other student member for the Meridian School District.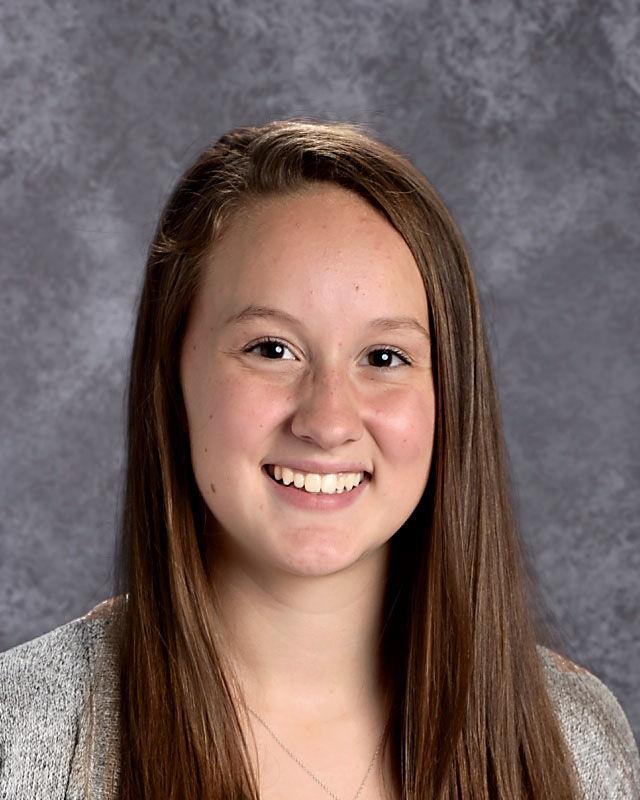 "I remember going to one of the school board meetings and hearing what they were talking about and I remember thinking 'Oh, I wish I could put a student's perspective into this,'" she said. "There were just different things they don't think about because they're not in the shoes of a student."
Forbes said one of the things she's come to realize is the amount of time and work that goes into running a school district outside of regular school hours.
"Prior to being on the school board, I didn't realize the amount of time and how long the process can be in trying to do things the best way for students," Forbes said.