He and partner have formed company, will receive $250,000 to boost relations with U.S.
WHATCOM ­— State Sen. Doug Ericksen has formed a limited liability company and registered to be a representative of the government of Cambodia for "any lawful purpose," as stated in registration with the Washington Secretary of State.
Ericksen formed the Pac Rim Bridges LLC with former state legislator colleague Jay Rodne, of Snoqualmie, already back in November 2017. But it only came to light two weeks ago when Politico magazine reported that Ericksen had also registered with the U.S. Department of Justice to lobby for the Cambodian government.
The action is "100 percent legal" and could help improve relations between Cambodia and the United States, the 42nd District Ferndale Republican said for an April 6 article in The Seattle Times.
The new company is meant to improve U.S.-Cambodian relations in general, Ericksen said in an email to the Tribune. "My role with PacRim is to focus on international trade and economic development," he wrote.
"This is a great opportunity to improve the lives of the people of Cambodia through increased trade, economic development and improved relations with the USA. We hope to create new business opportunities for Washington State companies and increased markets for Washington products." 
Ericksen has made two trips to Cambodia while being a state senator.
He also was part of a reception of Washington elected officials for a visiting Cambodian delegation at the Capitol in Olympia in April 2016, the Times reported.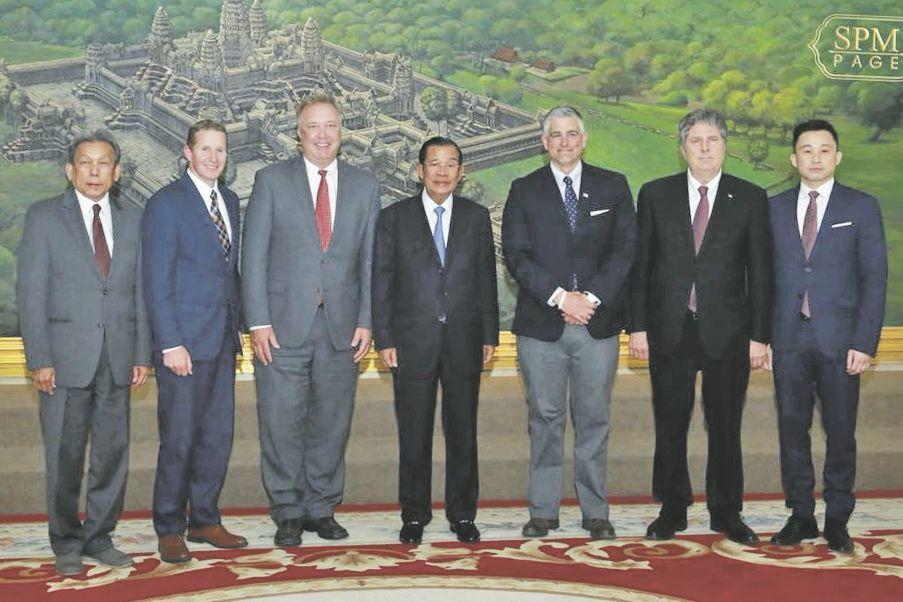 In July 2018 he went with former 42nd District Rep. Vincent Buys and two others to observe national elections in Cambodia. But he was also criticized for lending credence to an election that was described by international observers as a sham. The government of Prime Minister Hun Sen cracked down on the opposition party as well as newspapers and radio stations leading up to the election. 
Representing Whatcom County's 42nd District, Ericksen was narrowly reelected to a new four-year term last November.
On October just before the election, Ericksen and Buys claimed a part in getting a resumption of the search for remains of Americans missing in action in Cambodia from the Vietnam War. The two legislators reported having recently traveled to New York City to meet with Cambodian leader Sen during his visit to the United Nations General Assembly.
In the April 3 Justice registration, Ericksen lists himself as a "consultant" for the PacRim Bridges LLC, using his 7028 Dahlbert Rd., Ferndale, address for the company. He will do "consulting and advisory services" with the Kingdom of Cambodia.
That involves "working with political entities to promote improved relations with the USA and the Kingdom of Cambodia," according to a description of the political activity.
It is on a "special basis," not full-time or part-time, and the compensation fee is listed as $250,000 on a reporting statement that runs through May 31, 2020.
However, a further Consulting Services Agreement provided under the Foreign Agents Registration Act reports that annual compensation to consultant Ericksen will be $500,000, payable in 12 monthly amounts of $41,660.
Ericksen insists in the Seattle Times article that the state senator role is understood to be part-time, and legislators are expected to have other work for income. "I am just trying to make my way in this world," he is quoted as saying.
The signee for the Kingdom of Cambodia in Justice documentation is Ouch Borith. An Ouch Borith was listed as deputy minister of foreign affairs when the Cambodian delegation visited Olympia in 2016, according to The Times.
With the state Ericksen is listed as the CEO of Pac Rim Bridges. Rodne, of Snoqualmie, is general counsel for the company.