In February they each passed a milestone from their trauma 
WHATCOM ­— Two local women marked milestones of a rare sort in February — celebrating being alive.
For Becki Taylor, it's been 15 years now since she had her hangman bone break from a traffic accident on Feb. 28, 2006.
At impact, she heard a crack beyond the car's. It was in her. Somehow she knew, she said, she should keep her head back and not move it. A woman of faith, she listened to that and did it — even though she didn't have pain. It most likely saved her life, she said.
As one of the medics put his hand on her head, she finally felt pain. A board was taped to her head. As they stopped and started their movement, pain came to the back of her skull. Later, when a doctor asked her to tilt her head, she couldn't.
X-rays revealed her neck was broken. If she had moved her neck earlier, it could have resulted in paralysis or death.
The hangman's fracture refers to a break in  the C2 cervical vertebra bone. It is a hyperextension of the head.
Becki was fitted with a halo brace with support to her waist to keep her neck and spine from moving. Screws needed to be drilled into bone to hold the brace in place.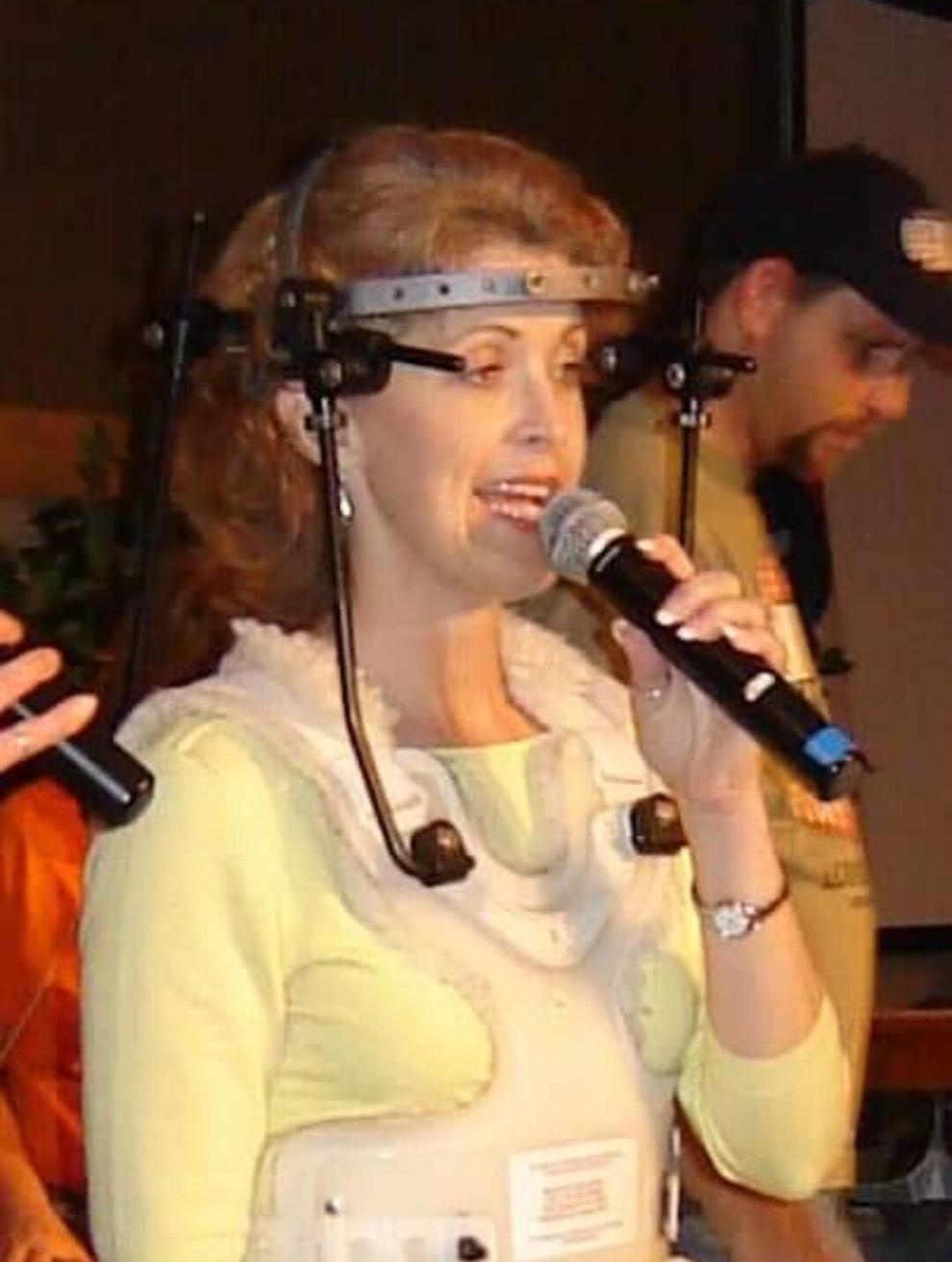 Life with a metallic device encircling the head makes sleep difficult. Yet somehow she did it, as well as returning to some driving and her work selling houses.
The 1980 Blaine High School graduate and mother of four also was a singer and the lead of a 
worship group. Husband Bob drove her to sing, halo and all, and her situation created chances to tell of her story, and many people stopped to listen. It caused some to make big spiritual decisions, she said.
"I told them God never has a Plan B for our lives," she said.
She had to go in for regular checkups. While told the recovery would be three to six months, she found a miracle was happening. It was at her eight-week appointment that the technician said, 'There's no sign your neck was ever broken. It has healed like a teenager.'
The halo was removed and she did her own version of physical therapy at home.
Since then, Becki has continued to do well both in real estate and in a side business involving health improvement. "Proactive health is way better versus reactive recovery," she said.
She lives without fear and has seen her faith built. "I had an assurance not to live in fear. To me it's a miracle ... it was astounding to all of us."
Carissa Krause has now lived five years surviving a brain aneurysm.
Always a competitive athlete, this mother of two was coaching her older son's basketball game on a Saturday at the Lynden Middle School gym. Noah was 10 then.
"I felt a 'pop'.' ... It was a subtle pain."
She could remember everything as it happened. But soon Carissa was really hurting. She was holding her head and called for her husband. Somehow she knew that the increasing pain was not a typical headache. It was far more serious. She even knew she could die.
To doctors were in the crowd that day. She was somehow able to walk out of the gym. The pain intensified. "It was worse than having babies. I've had two."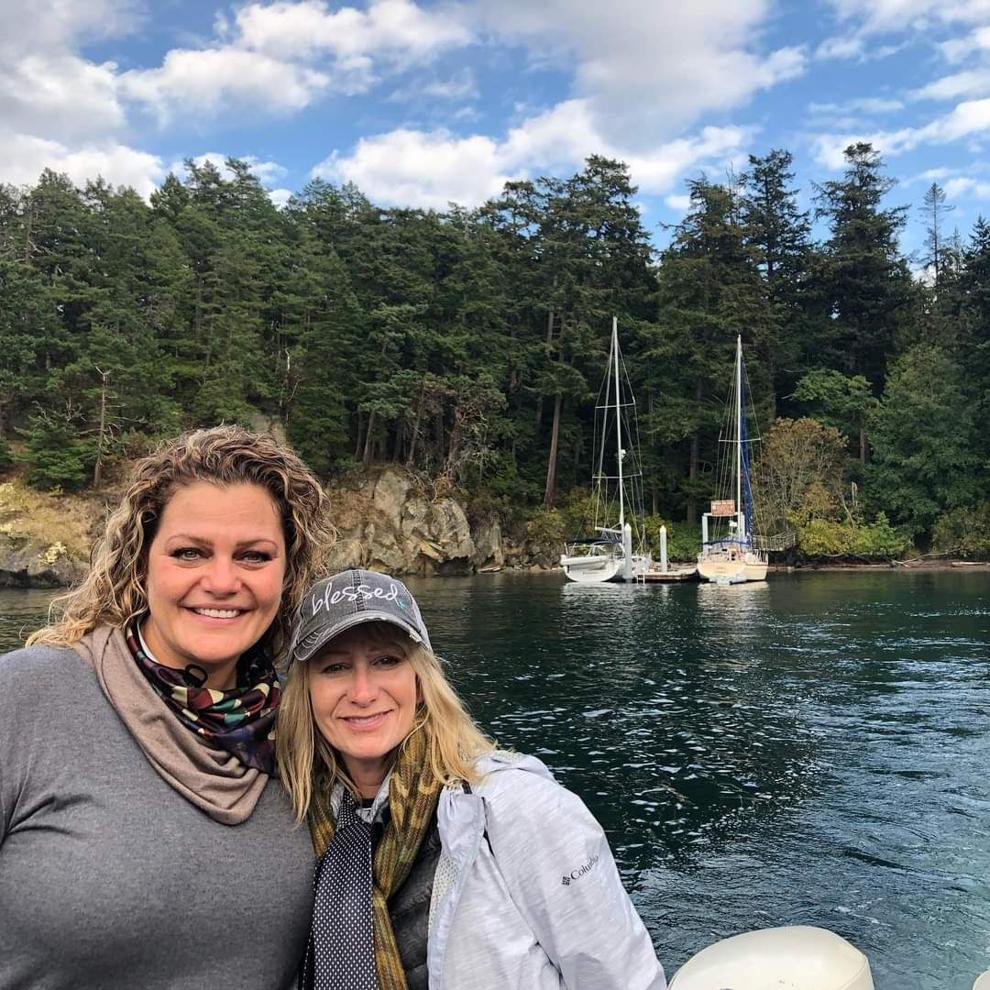 From Mayo Clinic: "A brain aneurysm is a bulge or ballooning in a blood vessel in the brain."
The ambulance took her initially to Bellingham to be evaluated. "I woke up and wondered 'Why am I not dead?' and 'Why am not in Seattle?'" Then she was transferred to Harborview in Seattle.
In Carissa's case, the aneurysm was large enough to require comprehensive surgery. 
She was thankful for people around her there, including her parents,
Steve and Mary Ann King.  Of the time, mom said, "You go through it ... you take the next step and are numb. ... You put one foot in front of the other."
She woke up on Monday surrounded by loved ones. During the hospital stay, she "attended" a family friend's wedding online.  As the vows "in sickness and in health" were spoken, she was overcome. When people marry, they never know what they are in for, she realized.
Being a longtime in-shape athlete most likely helped her situation. Carissa had played basketball at Biola University.
Before leaving, she had to show hospital staff she could pass their tests, including extending her arms out holding a pretend pizza box. They assessed the need for a continued shunt.
"I was thinking of hiking," she said. "I wanted to go to Baker." 
It took some effort to get strength back, and occasionally words go missing when she is speaking in front of a crowd. But she also was able to go back to Mount Baker initially with her children, and later on her own to her favorite spot along Ptarmigan Ridge.
Carissa's voice can be heard around sports, singing, and filling in at Praise 106.5 radio station sometimes.
A nurse told her, "Go do something with your life." She is on that path.