Next season looks bright for Lyncs with large group of underclassmen
MOSES LAKE – It wasn't the ending they wanted. It wasn't the ending they hoped for. But in the end, the fact remains: Lynden Christian football had its best season in 16 years.
No. 10 Newport stymied No. 6 Lynden Christian at every crucial moment of the game as the Grizzlies ended the Lyncs' season with a 27-14 win at the 1A semifinals at Lions Field on Saturday night.
"We're feeling pretty bad," Lyncs wideout Jackson Corkill said. "But it was a big step forward for our program, especially in the last couple years. Next year we'll be fighting hard again."'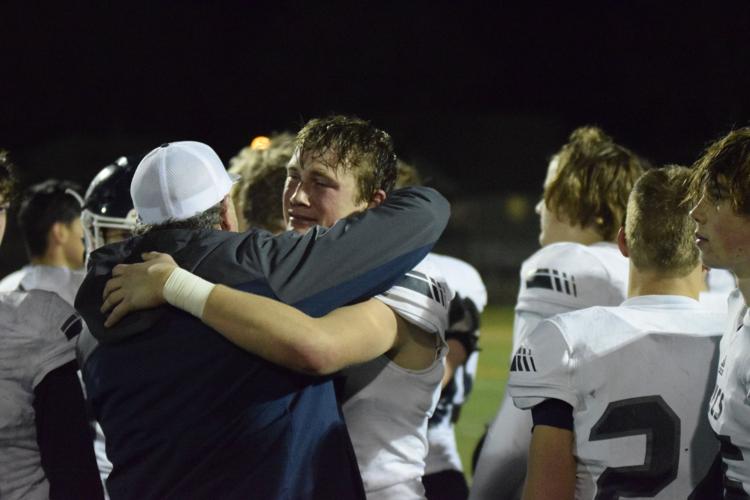 The Lyncs dream season is over after racking up a 10-3 record, their first share of a league title since 2001 and their first semifinal appearance since 2002. While their shot at a state title is gone, the 2018 Lyncs and their seven seniors have proven that the program is capable of much more.
"When you're on the field and you see seven seniors who took us this far it's hard," Lyncs coach Dan Kaemingk said. "[I'm] proud of them."
The seven seniors, Lucas Assink, Blake DeRuyter, Jalen Apol, Sam Faber, Dylan Kaemingk, Jake Libolt and Simon Anker, helped set a standard for the program that they hope will carry the team for years.
 "Sad to go but to see it going forward is pretty good, and to see a new start for LC football," Anker said. "It's definitely cool to be a part of."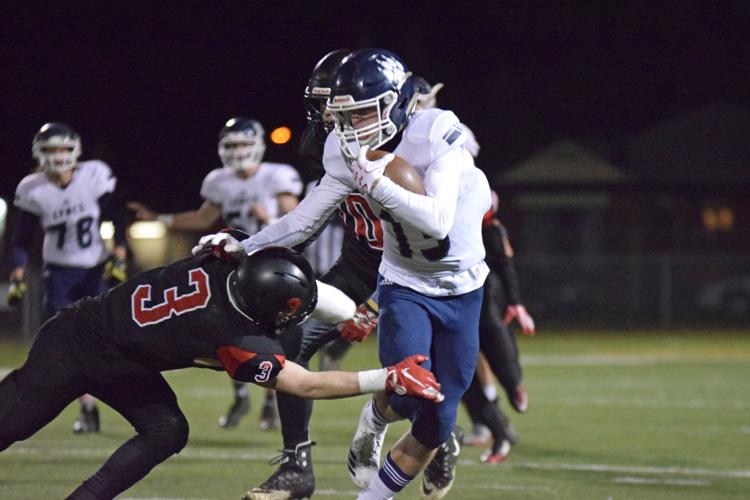 Corkill, who had a 74-yard touchdown reception against Newport, says the seniors helped establish a high level of expectations for the team this year.
"Our seniors did a really good job of leading and setting standards at practice with intensity," Corkill said.
And standards is exactly what Kaemingk and the rest of the coaches had preached to the team from day one. They needed a winning mindset, and the players came through.
"We spent a lot of time at the beginning of the year talking about what their standard is for themselves," Kaemingk said. "How they conduct themselves; how they practice. I've had very little trouble this year getting people to work in practice, which is a blessing."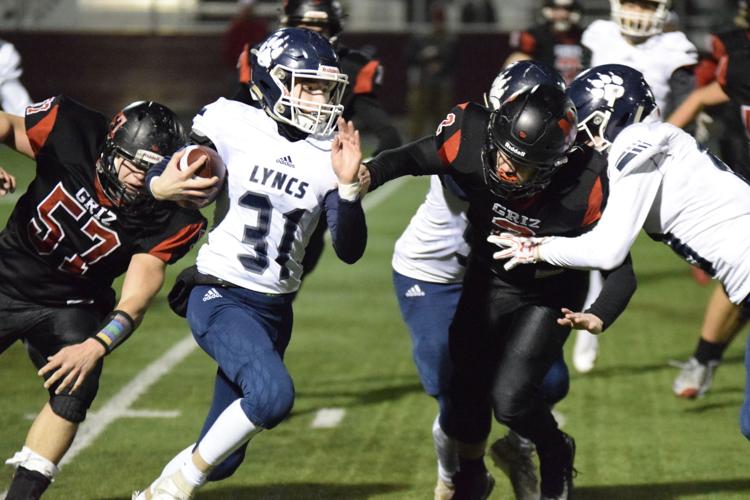 The semifinal loss on Saturday was a game of missed opportunities and bizarre plays.
 The Lyncs found themselves in a 14-0 hole quickly in the first quarter after back-to-back touchdown runs by Grizzlies quarterback Adam Moorhead. The second TD came after a third-and-20 long bomb thrown by Moorehead that was tipped by a Lyncs' defensive back and fell right into a Grizzlies receiver's hands.
After stalling out on nearly every drive, including four-straight 3-and-outs on offense, the Lyncs finally got on board when Corkill broke free on a slant down the middle and raced 74-yards for the score to make it 14-7 at the end of the third quarter.
Newport ate up the first six minutes of the clock in the fourth quarter while converting on two fourth downs, including a fake-punt run up the gut by Grizzlies' halfback Danny Bradbury. The Lyncs forced another fourth down at their own 27, this time a 4th-and-12. The Grizzlies threw a slant over the middle down and the receiver was brought down right at the first-down marker at Lyncs 15-yard line. That took set up Tug Smith's 3-yard TD run to make it 21-7 with 6:01 to play.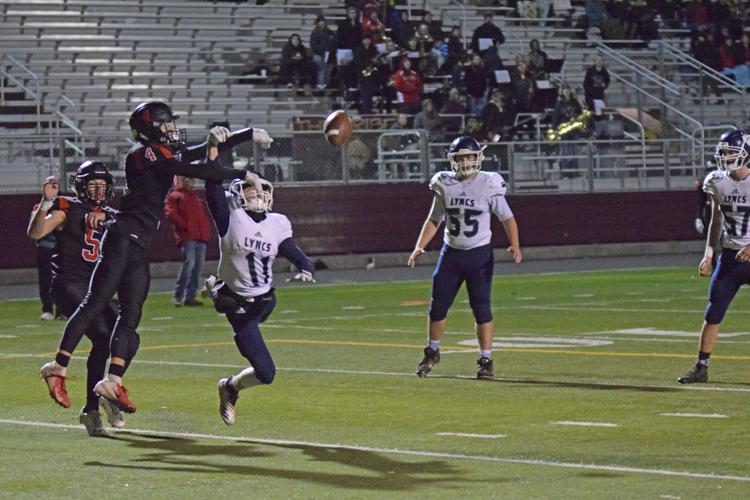 Jalen Apol grabbed a 4-yard TD reception after the Lyncs drove down the field on their next series to bring them within one score again at 21-14 with 2:15 to play. But Tug Smith put the game away with a 37-yard run down to the Lyncs' 10, setting up his own 10-yard TD rush with two minutes left.
Kaemingk said despite the season ending before they had hoped, this season was not a failure for the coaches and team. He's looking forward to next season with a huge group of underclassmen who were key contributors this season.
"We're real excited about our sophomores and juniors," Kaemingk said. "We're really sad to see our seniors go but we're hoping the sophomore learn the lessons that the seniors provided."
The team returns 60 percent of its offensive line and 75 percent of its defensive line.
"We've still got to go out and prove it though," Kaemingk said. "It's on paper. We've got kids that can do it but they've got to step it up in the weight room and decide they want to be part of it."