Two bills in play; Shewmake suggests maybe state owes back pay to workers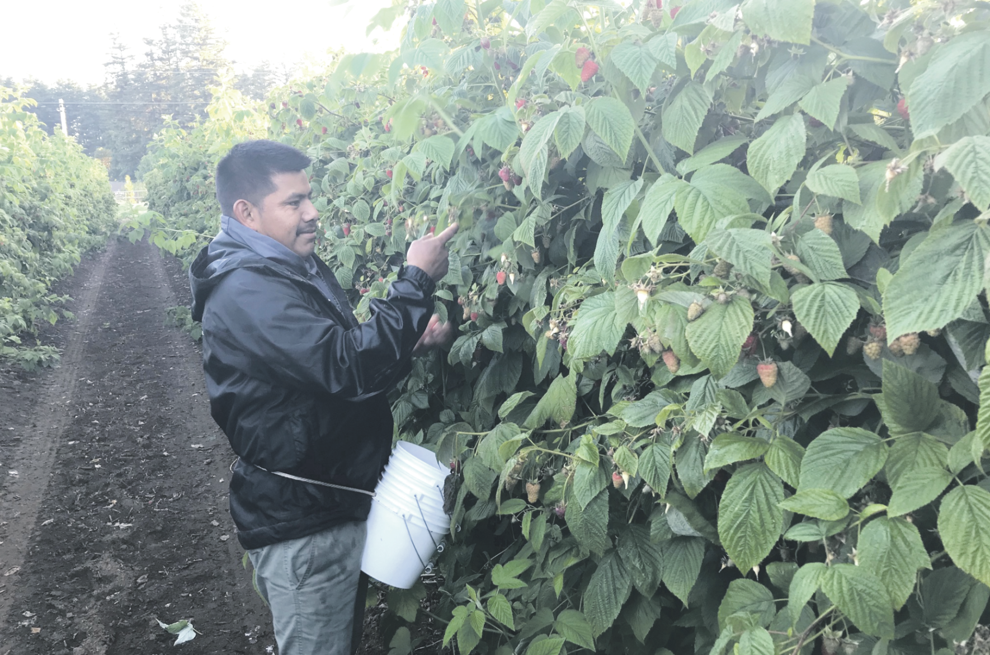 WHATCOM ­— Negotiation was continuing Monday and Tuesday among state legislators to find a way forward on the agricultural overtime pay issue that has created angst on farms across the state.
  Farm employers in Washington could be on the hook for up to three years of overtime back pay to workers, if an alternative solution is not found.
  LATEST: One attempt at a solution, SSB 5172, was moved out of the state Senate's Rules Committee and onto the floor calendar on Tuesday, March 9.
  42nd District Rep. Sharon Shewmake, D-Bellingham, said "delicate negotiation" was ongoing as Tuesday was cut-off for policy bills within a chamber.
  She called this "a tough issue" on which "I have a lot of sympathy for farmers who were following what they had every reason to believe was the law."
  Shewmake has also introduced a measure in the state House that takes a different approach: forestalling any legal action while convening a group from all sides to "collaboratively discuss overtime and other labor and organizing protections," she said in an email to the Tribune.
  "I really do believe that people that work in the industry negotiating with each other toward solutions that work will do better than the legislature or the courts imposing top-down solutions," she wrote.
  Reportedly at least three dozen farm worker lawsuits have now been filed, including some in Whatcom County, aided by two law firms, in anticipation of reaping the benefits of the change in law. 
  If things were to stay as they were last week, it would be "unthinkably frightening for some farms," said Pam Lewison, who specializes in agriculture with the nonprofit Washington Policy Center. "It is without question a slow-motion extinguishment for some farms."
  The scenario arises from a 5-4 state Supreme Court decision announced Nov. 5, 2020, that removes the traditional exemption for agriculture from paying overtime — the reason being the seasonal and cyclical nature of farm work.
  The case was brought by former dairy workers Jose Martinez-Cuevas and Patricia Aguilar, both of whom milked cows for DeRuyter Brothers Dairy Inc. in Yakima County.
  The court held that the exemption implicated a fundamental constitutional right to statutory protection for health and safety in dangerous industries, and there was no reasonable ground for the exemption, said Columbia Legal Services, which aided the workers.
  In addition to the fundamental strike-down of the farming exemption, the Supreme Court majority remanded back to Yakima County Superior Court whether to allow the extra overtime pay to be retroactive three years back.
  That is still to be decided, and the result is likely to be appealed back up to the state Supreme Court, Lewison said.
  The Senate bill was originally sponsored in January by eight Republicans to blunt the court ruling, but it was revised in February by dominant Democrats to keep alive the core idea of being retroactively applicable.
  The prime sponsor was Sen. Curtis King of Yakima. Revised, it passed out of the Labor, Commerce and Tribal Affairs Committee on a 5-3 vote.
  As now amended, Substitute Senate Bill 5172 creates an overtime pay reimbursement account with the state treasurer and allows agricultural employers to make payments, plus 12% interest, into this account  through state Labor & Industries if they cannot locate employees who are due the overtime pay.
  The bill was originally written to prohibit a court from making a retroactive pay award when it would "create a substantially inequitable result." And such a substantially inequitable result was said to occur when a court announced a new rule or interpretation of law. In the Democrats' bill revision, that language is gone.    
  Both versions agree that "numerous cases in Washington state have addressed the application of the prospective and retroactive effect of the courts'  decisions" and "the courts   have established a general   rule  favoring retroactivity."
  Shewmake, who is an economics professor at Western Washington University, said overtime pay is an important labor protection, but "it's also clunky" and can have undesired effects upon workers.
  If not scheduled for more than 40 hours per week, low-wage workers may seek a second job, which can create more complications, she noted.
  As to anything owed workers retroactively, Shewmake emailed, "Really, it's the legislature's fault these workers weren't eligible for overtime pay, so one remedy would be for the legislature to fund the back pay."
  The Washington State Dairy Federation has been monitoring the ruling on worker overtime pay and its effects.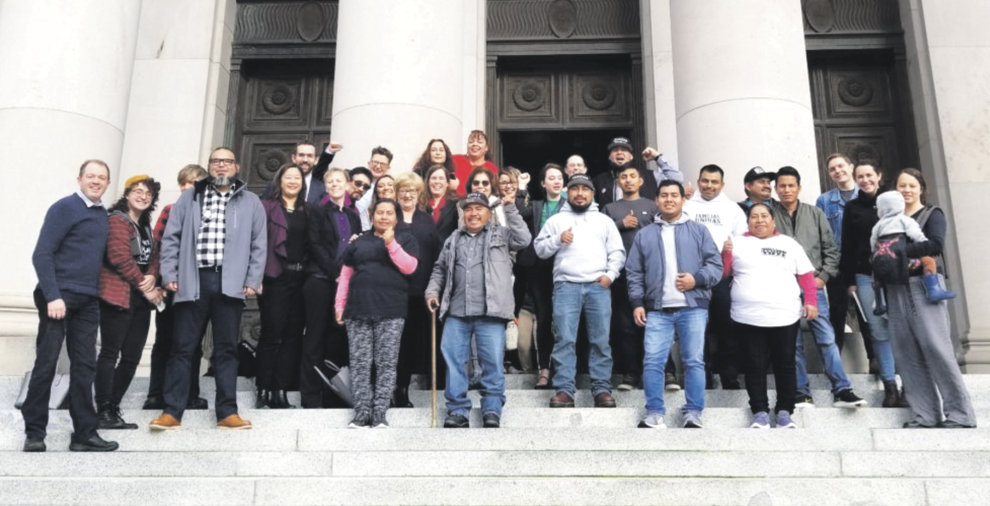 Federation spokesman Scott Dilley said that, as he understands it, state statute RCW 4.16.080 — on paid sick leave for construction workers — and case law form the basis for three years of retroactive pay. "The courts have allowed and possibly applied a general, typical three-year statute of limitations to claims for past wages," he wrote.
  The Washington State Farm Bureau had also joined with the Dairy Federation in intervening in the case on the DeRuyter dairy's behalf.
  When the state ruling came down, Columbia Legal Services hailed it as a triumph for farm workers, approximately 300 immediately related to dairy employment but potentially more than 200,00 across the state in regard to overtime pay.
  Washington became the second state in the U.S. to grant farmworkers time-and-a-half pay for hours worked beyond 40 in a week. California plans to phase in overtime pay for farmworkers by 2025.
  The workers' attorneys argued that denying them overtime pay violated the state constitution's mandate to protect workers in hazardous occupations. The court's majority agreed. Writing for the court, Justice Barbara Madsen called working on a dairy "extremely dangerous." Joining her were justices Steven Gonzalez, Sheryl Gordon McCloud, Mary Yu and Charles Wiggins.
  In a separate concurring opinion, Gonzalez said the decision should apply retroactively, allowing farmworkers to sue for back pay for up to three years, even though that issue was not in front of the court in the case.
  In the main one of two dissents, Justice Debra Stephens said overtime pay for some workers was granted by the Legislature and was not a fundamental right for all. She said lawmakers had met their obligation to protect farmworkers by passing safety laws.
  Separately dissenting, Justice Charles Johnson said it would be unfair to farmers to apply the decision retroactively. He noted that no other case in the past 60 years challenged the overtime exemption.
  "Farm employers should not bear the overwhelming risk of financial devastation because they paid what the law required of them at the time," Johnson wrote.
  Oral arguments had been made before the state Supreme Court about a year earlier. 
  "Everybody is reeling," Farm Bureau CEO John Stuhlmiller said in November. "This is just painful all the way around."
  The Farm Bureau said agricultural employers would be wise to start paying overtime — and many have — or bank the money in case they need to pay it later, or cut out overtime.
  The ruling will be most felt during crop harvests, Stuhlmiller  said. Because of a general labor shortage, farmers won't have the option of hiring more workers to avoid paying overtime, he said.