Monty and Heidi McDowell, who grew up here, return to operate new store
LYNDEN — Local shoppers will soon have a new place to buy their groceries as Grocery Outlet opens its doors Thursday in Guide Plaza.
The company, which boasts locations along the West Coast, is expected to open more than 30 outlets in all in 2019, Lynden being one of them.
"Lynden is a scenic town with a strong sense of community that makes it attractive for Grocery Outlet and our independent owner-operators, Heidi and Monty McDowell, who are excited to be returning home," states a Grocery Outlet press release.
The McDowells have been with Grocery Outlet for 13 years, previously running a store in Fountain Valley, California, working at the corporate offices and transitioning to owning and operating the store in Ukiah, California, where they have spent the last seven years.
Monty McDowell grew up in Everson, and Heidi McDowell grew up in Lynden. Monty spent 20 years managing grocery stores in Whatcom County for Brown & Cole and Cost Cutter Foods.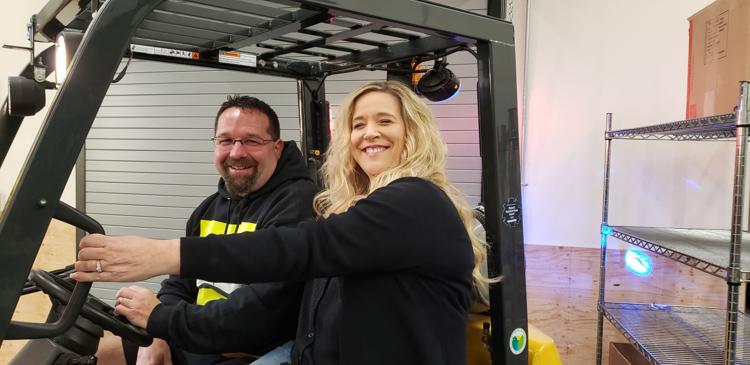 While in Ukiah, the McDowells partnered with Community Cares, providing homeless children with food on the weekends. The McDowells are eager to continue serving the community in Lynden in a similar fashion. They have enjoyed working in Ukiah but missed Lynden and are very excited to be back home and near their very close-knit families, according to Grocery Outlet press release reads.
Grocery Outlet claims high-quality merchandise and savings on name brands, including a wide variety of fresh produce, fresh meat, deli, dairy, packaged groceries, beer and wine, frozen, health and beauty care, and general merchandise products.
The Lynden Grocery Outlet address is located at 144 Bay-Lyn Dr. There will be a grand opening event at 8:55 a.m. on Thursday, April 11. The first 200 customers will receive Grocery Outlet gift cards ranging from $5 to $200. All shoppers will receive a free reusable bag while supplies last.