Tierra y Libertad had a first-harvest-of-the-year celebration Sunday
WHATCOM — Modesto Hernandez walks up and down the rows of raspberry bushes, where some of the first berries of the year are nearly falling off the branch. He is showing volunteers the best ones to pick. 
"This one, and this one," he said, tugging on the dark red berries. "These are the ripest."
Hernandez is the co-leader of Cooperativa Tierra y Libertad, where he and co-leader Ramon Torres have established a pesticide-free, farmworker-run berry cooperative on 65 acres of land on Central Road between Everson and Lynden. Hernandez and Torres began renting the land last October, and this summer marks their first berry harvest. 
The cooperative celebrated with a berry picking event at the farm with grassroots organization Community to Community Development on Sunday, June 30. Families and individuals came from as far as Seattle to pick raspberries and blueberries and talk with farmers over food and drink.
The vision for the farm began a few years ago, following creation of the farm worker union Familias Unidas por la Justicia, of which Torres is president. The union was formed in 2013 following worker action taken against the Sakuma Brothers farm of Skagit County, where Torres was picking strawberries at the time. Torres helped to rally workers into a consumer boycott of Sakuma Brothers raspberries, which eventually extended to the California-owned Driscoll's berries.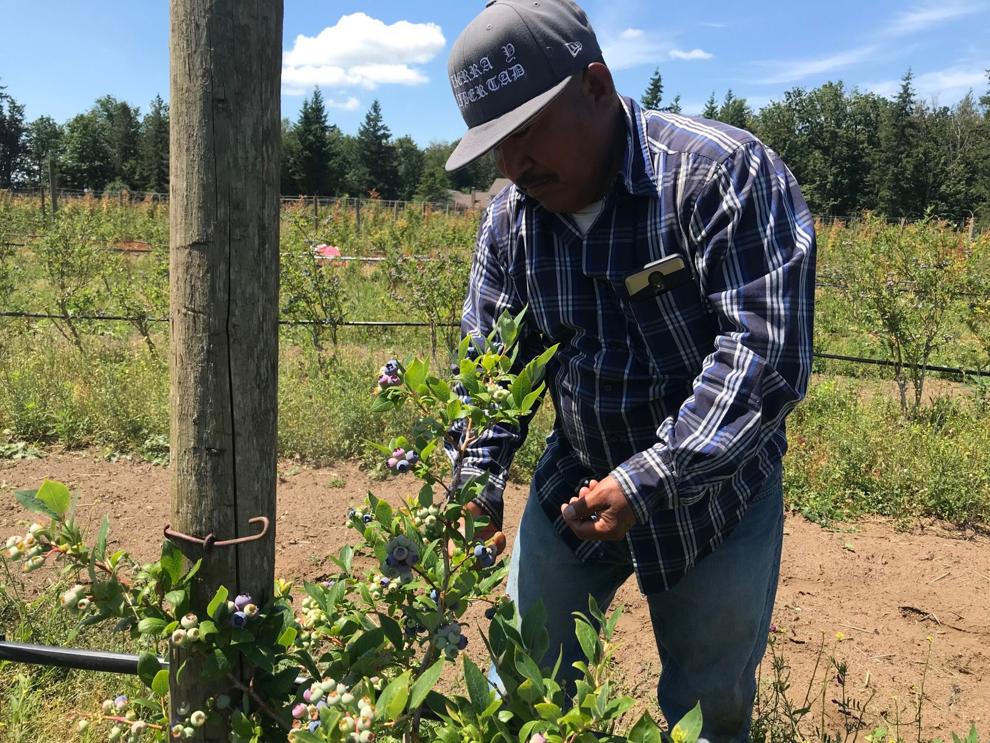 Familias Unidas was officially recognized as the representative for all workers at Sakuma Brothers in a 2017 contract agreement.
Torres and Hernandez said they want to have a cooperative farm where workers are paid a decent wage, decide their own hours and work in safe conditions without pesticides. Torres said seven families are in the process of becoming part of the cooperative. 
"What we want people to know is that we're not a company. We want to help people, for them to have a future here," Torres said. 
In the future, they would like to have housing on the land for cooperative members, and also hope to eventually buy the 65 acres rather than rent it — an effort that will cost around $2 million, Torres said.
Worker Marciano Sanchez met Torres in 2017 during a farmworker strike at Gill's Berry Farm north of Lynden and from there was asked to work with the union. Being fluent in English, Spanish and Mixtec, Sanchez said he was able to assist as a translator in negotiations between indigenous workers at Sakuma Brothers and the farm's executive committee. 
Sanchez said working with the cooperative has been a far better experience than working for a company.
"There's no one telling us what to do. Whatever needs to be done, we do it ourselves. That's one of the best things," Sanchez said. 
Over the years, migrant farm workers hired as part of the federal H-2A program have reported strict working conditions on large farms with high daily picking quotas, little breaks and threatened loss of work if they protest conditions.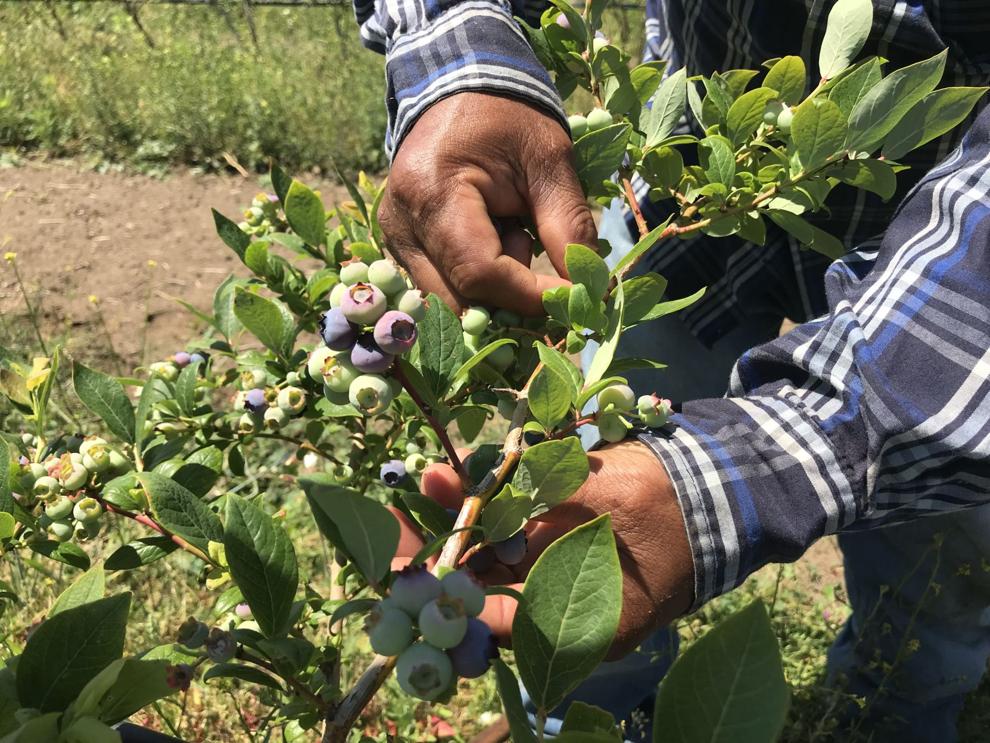 In August 2017, 70 workers hired through the H-2A program were fired from Sarbanand Farm of Sumas for going on strike after 27-year-old co-worker Honesto Silvo Ibarra collapsed in the field and later died. While an autopsy determined his death to be unrelated to working conditions at the farm — and a six-month Washington State Labor & Industries investigation reached the same conclusion in 2018  — Familias Unidas and Community to Community believe the long hours and being told to continue working despite feeling ill contributed to his death.
Post-strike, Labor & Industries found separate violations of labor laws by Sarbanand, but the amount of the fine was cut in half, to $73,000, by a Whatcom County District Court judge. Some 600 workers are now being represented in a class-action lawsuit against the farm.
Rosalinda Guillen, executive director of C2C, said it is important to give the power to farm workers to be leaders in their community and for them to envision how farms should be run.
"Workers are often seen as a tool of the industry," Guillen said. "We want to have land where farmers can live on the land they farm. It promotes the culture, the language, as well as traditional farming styles."
Hernandez said they are taking development of the farm one step at a time, and that they are learning and training as they go.
"It takes time, process and soul," Hernandez said with a smile. "We will keep moving forward."
The next Tierra y Libertad U-Pick event will take place Sunday, July 7 at 1240 Central Rd. For more information or to donate to the cooperative, email tierraylibertad@qwestoffice.net.