All Washington Democrats are now among 107 in Congress who have reached this point
EVERETT — On July 18 Rep. Rick Larsen of Washington's 2nd District came out for impeachment of President Trump, and 1st District Rep. Suzan DelBene followed with the same call on July 28.
That means both Democratic representatives in the House of Representatives whose districts include Whatcom County — and all seven Democrats of Washington's congressional delegation — now feel an impeachment inquiry against the sitting president is warranted.
Five made their decisions this past weekend.
The announcements follow a series of actions by Trump that have been called racist and divisive and triggered a direct  censure of him in a 240-187 vote in the Democrat-controlled House on July 16.
Larsen, who represented all of Whatcom County until 2010, said he made his decision after the president tweeted a series of attacks aimed at women of color in Congress saying they should "go back" to the countries they came from. Three were born in the United States.
"It is clear from this message that the president has no understanding of what it means to be a U.S. citizen, what it takes to become a citizen, or what it means to the people of the world to strive for the dream of being an American," Rep. Larsen wrote in an op-ed for the Everett Herald. "He should not be the president of the United States."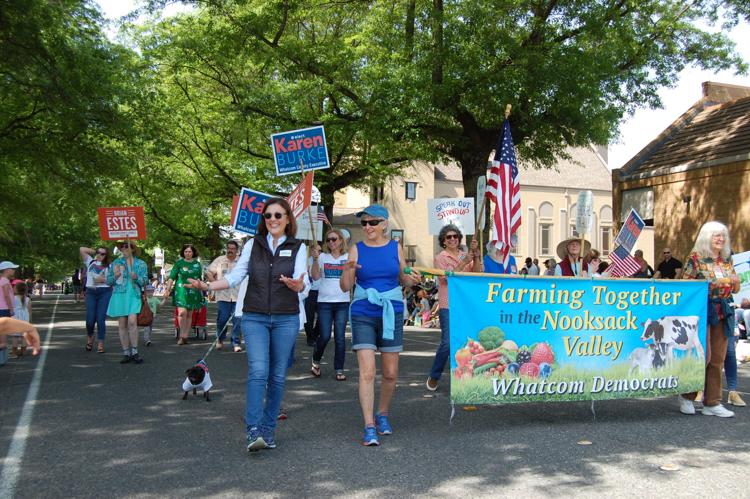 On Sunday Trump also unleashed a Twitter attack on African-American Rep. Elijah Cummings of a Baltimore, Maryland, district, saying it was a "rodent-infested mess" where "no human being would want to live."
The 2nd District extends north from Everett to take in some of Bellingham. The 1st District incorporates most of Whatcom County, stretching from the Canadian border to south of Interstate 90.
In a statement, DelBene said "it gives me no pleasure" to reach this point for her.  
"This decision has weighed heavily on my mind as I have tried to determine the best course of action to take for our country. I read the report by Special Counsel Robert Mueller on Russian interference in our 2016 election, and I watched his testimony in front of Congress. The notion that a sitting President would attempt to derail an investigation of a direct attack on our democracy is shocking, unpatriotic and a violation of the oath we share. The President has taken virtually no action to try to prevent Russia or other foreign powers from meddling in our free and fair elections in the future."
"Congress has a responsibility laid out in the Constitution to perform oversight. Further underscoring his disregard for the Constitution, the President has attacked the free press, ignored congressional subpoenas and instructed his own staffers not to cooperate with ongoing investigations. With every act of defiance, he continues to disgrace his office and violate the checks and balances that are the foundation of the Constitution.
"I strongly believe Congress must fulfill our obligation to uphold the Constitution while addressing the problems Americans face daily. 
"Finally, I want to say directly to the people I represent that this is a very sad day. I didn't come to Congress hoping to launch an impeach president. But it is Congress' responsibility to give these issues the utmost attention and I believe this is the best way to achieve that goal."
Now at least 107 members overall in the House of Representatives, nearly half of Democrats, have called for impeachment action to begin against Trump. Under the Constitution, articles of impeachment must arise in the House, and final action on them, if brought, is up the Senate.
Washington U.S. Sen. Patty Murray has also called on the House to start impeachment proceedings.