Families speak in court Tuesday of Stavik loss, or defending Bass 
BELLINGHAM — Timothy Forrest Bass, found guilty in May of first-degree murder in the 1989 death of Mandy Stavik, was sentenced to 320 months in prison on Tuesday by Whatcom County Superior Court Judge Robert Olson. 
The trial took place over three weeks and a 12-person jury found Bass guilty in a little over a day of deliberating.
Special prosecutor David McEachran, who came out of retirement for this case, was seeking the maximum sentence of 320 months, just under 27 years. The defense was seeking the minimum sentence of 240 months. 
"I would ask for the maximum and would hope that his lifetime would not exceed that and that he would never get out," McEachran said. 
Multiple witnesses spoke presenting victim impact statements to the court, including Mike Brighton, husband of Stavik's sister, Molly.
"This loss's impact can never be imagined, never replaced," Brighton said. "My family will never be healed, never be normal. Mandy will never be returned to our family, our lives. Timothy Forrest Bass must never be allowed to walk the earth as a free person."
Rick Zender, Stavik's boyfriend, also read a statement to the court. 
"It seemed ironic that the worst punishment for her murder was life [imprisonment], but that will provide the best chance at peace, to put the evil behind us, remember the good memories with Mandy, to find my faith again through justice and the law and trust again," Zender said. 
McEachran said that in his 47 years heading the prosecuting attorney's office, he had never seen a case impact a community as much as this one. 
"When you look at what was taken from the family and the community, this beautiful young girl whose life was snuffed out," McEachran said. "She was abducted, raped and killed in just a very, very horrible way."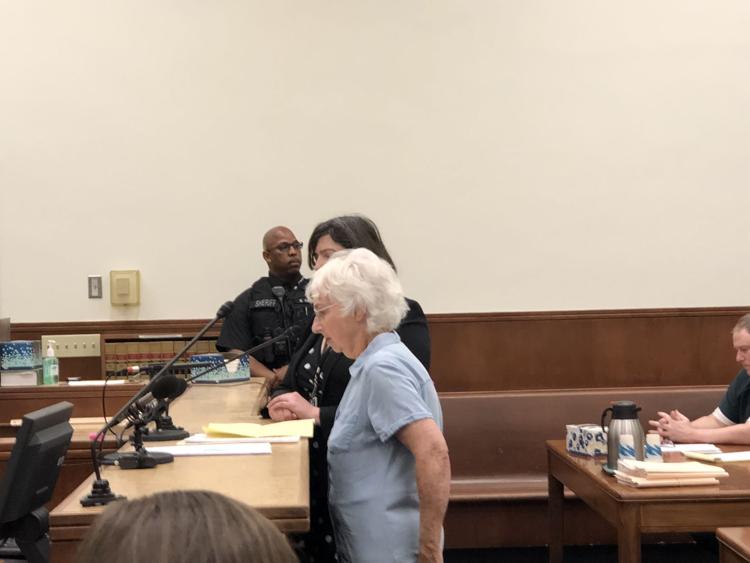 Bass, and his mother, claimed his innocence. 
"He was found guilty in people's minds way before the trial even started and then sent to prison off people's emotions, not any real evidence," his mother said. "The prosecution wants to solve this case even if they convict an innocent person. All you people don't realize the person who did this is still out there somewhere. I know my son didn't have anything to do with this crime."
Judge Olson said it was clear Bass was with Stavik the day she went missing. 
"The circumstantial evidence strongly suggests she fled from you in the last moments of her life until she drowned in the Nooksack River shorn of her clothing, shorn of her personal autonomy, shorn of her dignity and shorn of her life," Olson said to Bass before delivering his sentence. "While science may have caught you, it was your inability to construct a consistent narrative about your crime that I think is a primary reason why the jury could convict you."
Bass and his representation filed an appeal of the case as of Tuesday morning, after the court session.