Prosecution, defense in 1989 death of Mandy Stavik make closing arguments Wednesday
BELLINGHAM ­— The murder trial of Timothy Forrest Bass for the 1989 death of 18-year-old Mandy Stavik in the South Fork Valley went to a Whatcom County Superior Court jury at 4 p.m. Wednesday after hours of intense closing arguments by both prosecution and defense.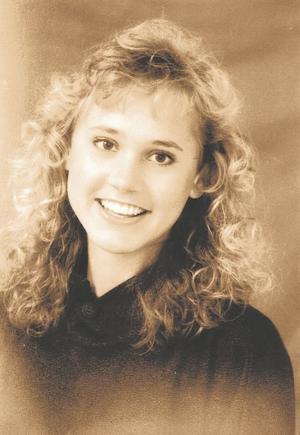 Jurors were told to reconvene Thursday morning, choose a foreman and begin deliberations. Robert E. Olsen is the presiding judge in the trial that began May 6.
David McEachran, in the role of special prosecuting attorney after 44 years heading the office, insisted it was right to hold Bass "accountable," based on the presented evidence and testimony, in this unsolved case from nearly 30 years ago.
He said that although the burden to show guilt rests with the prosecution, "that burden has been met. There's no evidence that doesn't show guilt."
In their closing arguments, defense attorneys Shoshana Paige and Starck Follis sought to raise doubt about the methods used by county medical examiner Dr. Gary Goldfogel, and they also said the DNA evidence presented does not necessarily link to Stavik's murder.
"We simply don't know what happened," said Follis, and he projected a big question mark up on a screen to jurors.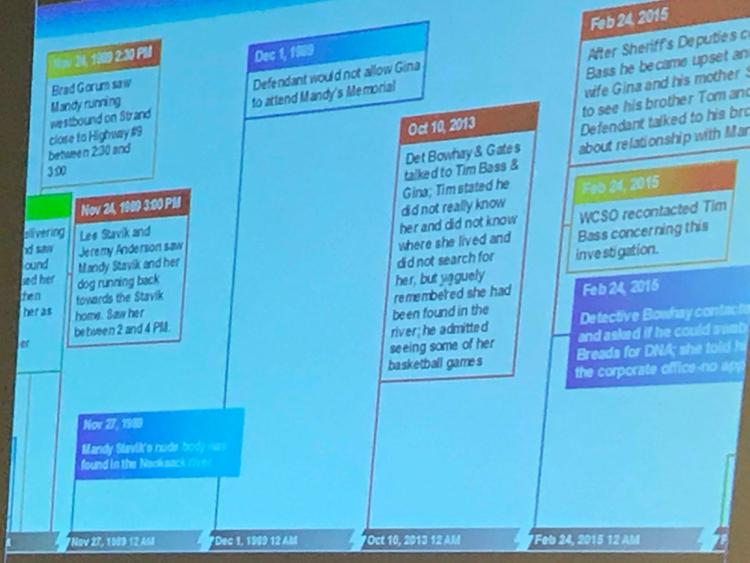 In his final turn facing the 15-person jury panel, McEachran turned passionate. "Do not be misled by the arguments you have just heard," he told them. The defense "is trying to take your eye off the ball," he said, and McEachran frequently asked the jurors "Do you believe that?" and "Why would he do that?" in regard to various defense positions and claims. "Do not leave your common sense in the car."
Defendant Bass, 51 — who was arrested at his Everson-area home in December 2017 — sat with his three-person public defense team, sometimes conversing but mostly impassive, through the day's proceedings in a full courtroom.
Amanda T. Stavik, an outgoing and athletic Mount Baker High School graduate, was back at the family Strand Road home for Thanksgiving 1989 from Central Washington University, where she was a freshman. On Nov. 24, she went for a run with the family dog. She was seen out running, but never returned home; only the dog did. Within hours, authorities were contacted and massive searching for her began. On Nov. 27, Stavik's nude body except for shoes and socks was found in the South Fork of the Nooksack River about three miles south of her home. 
An autopsy by Goldfogel at the time determined drowning as the cause of death. There had also been sexual contact with Stavik, and swabs of the semen in her body became part of the evidence in the case. The use of DNA in solving crimes was just beginning in 1989.
Over the years, the Whatcom County Sheriff's Office extensively checked out leads and suspects, McEachran said Wednesday. That included submitting dozens of samples from men to test for a DNA match to the unknown male profile developed in the Stavik case.
Bass was contacted by investigators in 2013 and again in 2015. He refused voluntary DNA testing. But in 2017, a person at Bass's place of employment, Franz Bakery, where he drove a delivery truck, cooperated and supplied both a drinking cup and a pop can that Bass had drunk from.
Lab testing returned a match on Bass to the semen of 1989 to a statistical probability of 1 in 11 quadrillion — more than a million times the Earth's population — and he was arrested and charged with first-degree murder. 
Rape is not a formal charge against Bass, due to limits in state law,  but McEachran at trial repeatedly linked together abduction, rape and murder, saying Bass committed all three.
Follis said in closing arguments that the only physical evidence the state has against Bass is the DNA match. But sexual contact, he said, is not equivalent to rape and sexual contact certainly does not support a murder charge.
As to Stavik's death,  Follis said, "We don't know how she got in the river. We don't know how she died."
Defense attorney Paige spent all of her closing time challenging the methodology used by Goldfogel relating to the timing of the sexual intercourse and death of Stavik. Paige said the techniques of counting sperm presented in testimony by forensic scientist Dr. Elizabeth Johnson were more substantiated by current science. Of the state case against Bass, it's "all based on bad science," Paige said, summarizing.
Follis contended that other suspects in Stavik's death have not been adequately pursued, and that law enforcement has been "misdirected" by linking the case to sexual assault. "This could have been something other than sexual assault," he said.
But McEachran, in both his first closing remarks and in rebuttal, was forceful in urging the jurors to not lose sight of the overall evidence and to use their common sense in evaluating it and putting it together.
"Somehow she jumped into the river and drowned," as McEachran paraphrased, does not stand up, nor does it make sense that Stavik and Bass had consensual sex, since no one testified that they had ever seen the two of them as a couple together.
The fact that Bass did not attend the memorial service for Stavik, even though they were neighbors on Strand Road, and also denied his girlfriend Gina from attending, indicates "a conscience of guilt," McEachran said. Bass also moved up his wedding date with Gina and they moved to Everson — striving to be "out of sight, out of mind" as to the crime, the prosecutor said.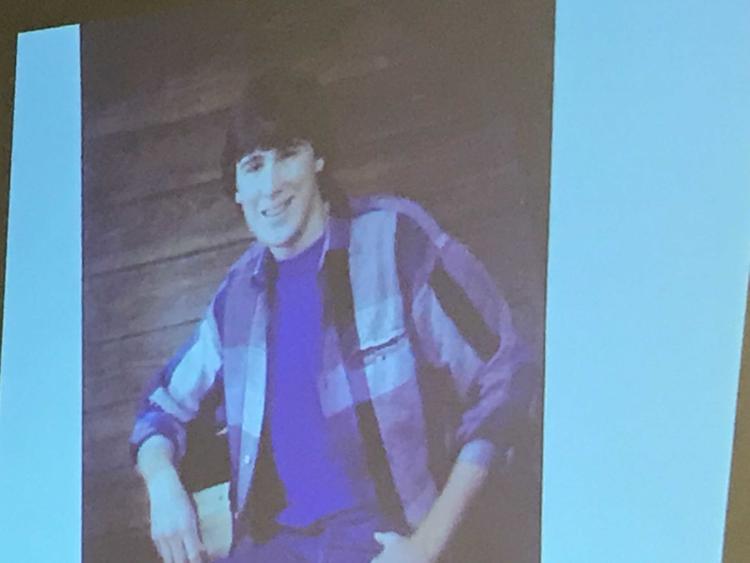 When first questioned by law enforecement, Bass said only that he recalled the case in general but did not know Mandy Stavik well and did not know where she lived, McEachran said. That story changed later to that he remembered he had had a sexual relationship with her — "you are the ones to decide credibility," he told jurors.
In recent years, as investigators focused more on Bass, he prevailed upon his brother Tom and mother and wife Gina — now divorced from him — into coming up with an alibi as to what he was doing at the time of the crime, McEachran said. "Is that natural to look for an alibi?" he asked jurors. 
Rather than failing the case, science has held up across the years, McEachran said, providing the DNA match to Bass. 
"No matter how you shuffle or mix the evidence, you come back to this, 'how did that happen?" McEachran said. What the defense has done, he said, is "throw a bunch of ducks in the air and call it 'reasonable doubt.'"
Twelve primary jurors will decide the case. Three additional ones went through the entire trial and are available if needed, but if any of them is used then the process of deliberation must start over, Olsen said in his instructions.