Later varieties of berries won't be in stands until mid-June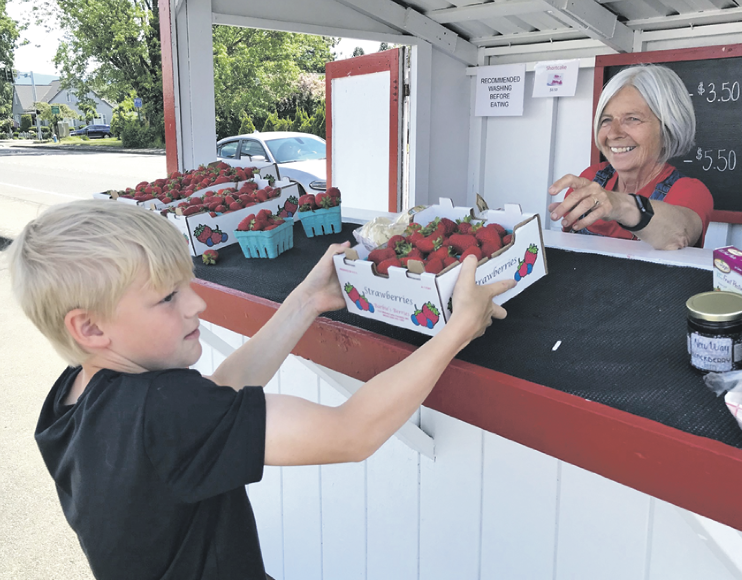 WHATCOM — The u-pick operation out at Barbie's Berries on Melody Lane between Ferndale and Lynden is up and running as of Tuesday, June 8.
Barb Kraght, who co-owns Barbie's Berries with her husband Randy, said the berries currently offered have been blanketed, a method used to retain heat for the plants' growth.
"We put them on before bloom so it keeps whatever heat there is in the soil, it keeps them warm. If there's a light frost, they don't get that," Kraght said. "They don't come on way, way early, but quite a bit early."
The farm doesn't blanket all of their berry plants, Kraght said, just enough to make sure they can be the first grower ready to go with u-pick.
"As those start dwindling, then the normal ripening happens," she said. "These allow us to get an early start on the season. There really isn't any competition."
The demand for berries has been high, Kraght said; people were calling all the way back in May asking about berries.
The COVID-19 pandemic didn't affect their berry growing operation, but it did affect the Barbie's Berries frozen stock.
"We sold everything we had in our freezer last year," Kraght said. "We're down to nothing in the frozen. That's not typical at all. We're basically trying to catch up on that right now. We're picking extra to freeze. That's become a pretty good market for us."
The Barbie's Berries U-Pick operation is located at 7655 Melody Lane, which is about in the 1500 block of Willey's Lake Road. Sales stands are located in Fairway Center in Lynden and Raspberry Ridge Golf Course south of Lynden. Visit www.barbiesberries.com for more information.