School finds success introducing  youngsters to another language at a young age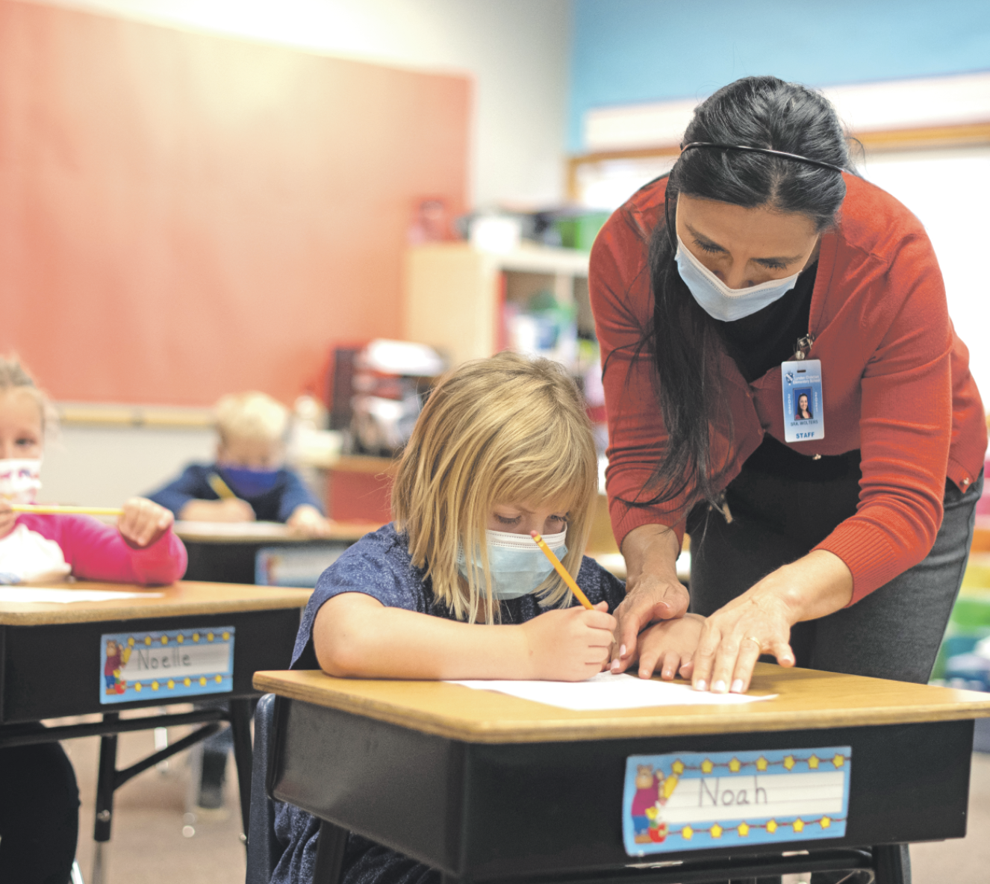 LYNDEN — Starting the 2020-21 school year in-person wasn't the only brave thing Lynden Christian School stepped into last Sept. 1. The school began a Spanish Immersion program  as well.
  It is a carryover from something launched when LC had an Evergreen campus in Bellingham, but when that folded into Bellingham Christian "many interested parents voiced their desire for it to come to LC, and so it did!" explains Shauna Senti, high school Spanish teacher and overseer of Spanish Immersion.
  There are 62 students enrolled in the program, with five teachers in it beside Senti.
  It is imbedded at the elementary level (except for a few fifth-graders), with children participating from preschool on up through a second/third-grade combination.
  Students are taught in Spanish all day long except for specials such as PE, music and typing.
  "Overall, it has gone very well," Senti said. "This year was challenging because we had so many adjustments! We brought over a new program and we had so many changes with COVID to make school a safe place to be."
  She realizes it is a blessing that everything has gone this well, now seven months in, and that the academic adventure that was envisioned is prospering.
  "I literally am amazed each time I walk into any one of these rooms and watch these students learn how to read and write as well as do math and science, all in a different language. And to hear them speaking a different language without an accent. It is truly amazing," Senti wrote.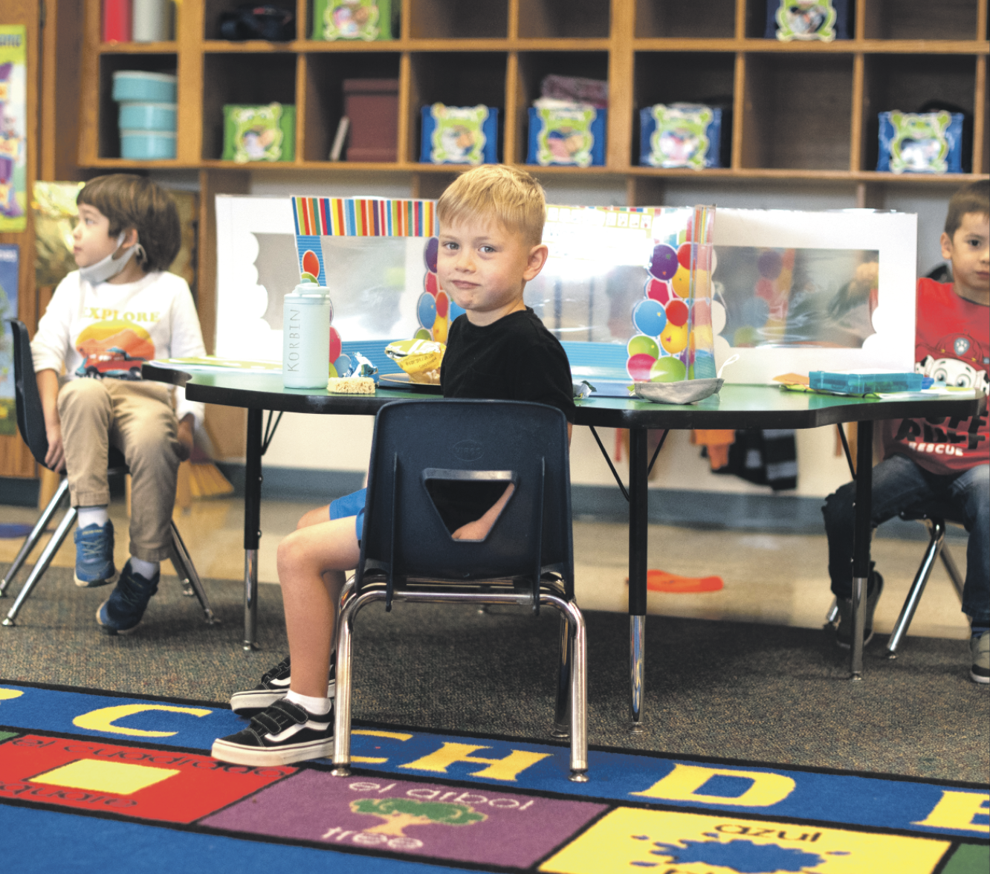 Variations of culture, and even Spanish accent, are evident as the teachers hail from Venezuela, Colombia and Mexico as well as locally. 
  The staff are Freddy Berroteran, Nilda de Cuenca, Liliana Polinder, Korenna Rawls and Olga Wolters. 
  One student in Spanish Immersion is her family's own preschooler, Jovi, through whom Shauna can appreciate "the gift of another language at such a young age."
  Two aides and one high school student help out in the classrooms.  No parental involvement has been allowed due to COVID protocols. 
  Lynden Christian works with the program Addalingua, based in Michigan, in which 26 other schools in the United States are partners as Immersion Schools. No specific curriculum is provided, but rather support in teaching practices, reading benchmarks and accountability measure. A weekly guide is given that includes words and themes to be taught.  But other areas of curriculum such as math and science are left up to Lynden Christian to develop so that it correlates well with what the traditional school is teaching, Senti said.
  "I am not going to say it is easy for these students, especially the first couple of months when they begin. But now seeing their hard work pay off has been a gift! And it will continue being a gift they can use it for the rest of their lives."