Mike Stromme, with 33 years of experience, to step in July 1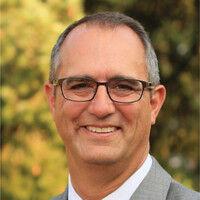 LYNDEN — The Lynden School Board has lined up an interim district superintendent for the 2021-22 school year.
  Mike Stromme, with 33 years experience in education and currently a deputy superintendent in the Vancouver (WA) School District, will start in Lynden on July 1.
  Stromme accepted the position after a school board special meeting Wednesday, May 5, for interviewing candidates.
  Eleven-year superintendent Jim Frey is resigning effective June 30. He gave that news in April and the executive-search agency Northwest Leadership Associates is heading up the process of finding a permanent replacement.
  Stromme brings varied teaching, principal and central office leadership experience, the Lynden School District said. 
  "It has been Mike's pleasure to serve students, families and staff to provide leadership in development of programs that benefit a diverse population," the school district said. "As a school and district administrator, Mike has led teams in the development of new schools, facilitating and implementing strategic plans, and operational systems. Mike has experience in all facets of school district leadership: CTE (Career and Technical Education), HR, Teaching and Learning, operations and facility management, bonds and levies, curriculum and instruction, fiscal management, and others.   
  "Mike views educational leadership as an honor and is enthusiastic about collaborating with staff and community who are dedicated to serving students and families every day. Mike is looking forward to contributing to the strong focus on student success and the priorities established in the Lynden School District."