LYNDEN ­— All four positions up for election on the Lynden  City Council are contested this year. All four incumbents are running, and each faces at least one challenger. In all, there are 11 candidates.
For Position 1, incumbent Gary Bode is challenged by Nikki Turner. For Position 3, Jesse DeMooy is taking on incumbent Gerald (Jerry) Kuiken. Those two races will be on the Nov. 5 general election ballot only.
For Position 2, incumbent Ronald DeValois has three challengers: Darren Johnson, Kris DeGroot Keene, Jack Lathrop. For Position 4, it's John C. Pitcher and Jennifer Marion vying against incumbent Brent Lenssen. These races will first be on the Aug. 6 primary election ballot to narrow down the field to two candidates in each.
The Tribune invited the seven candidates in the primary election contests to introduce themselves and speak out. Here's what they each had to say in four areas: 1) motivation to run; 2) issues, priorities; 3) background, skills; 4) community involvement.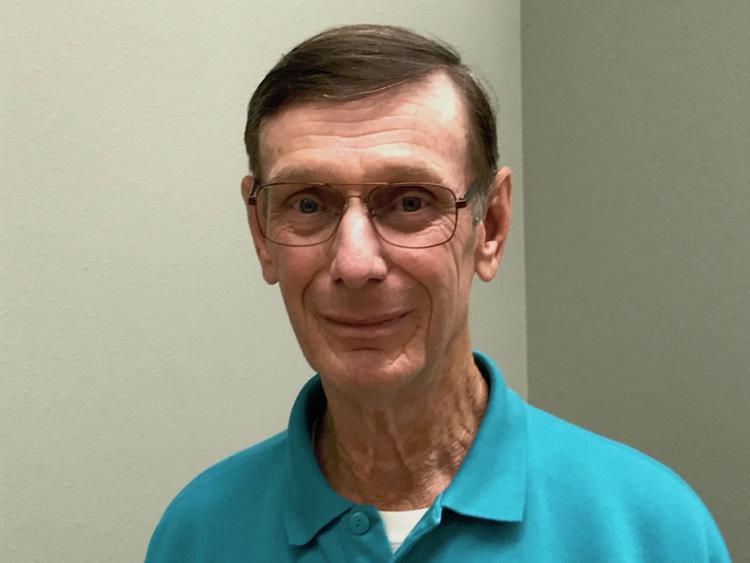 1. I am running for City Council because I've been encouraged to run again. I believe I have something to offer the city of Lynden because of my years of service to the city — 10 years on the Planning Commission and 16 on the council. I've served on the Community Development Committee and currently serve on the Public Works and Parks Committees, chairing the latter.
I love Lynden for the community that it is, rooted in agriculture and possessing a small-town flavor. I hope to see these values preserved along with a community spirit that gives Lynden vibrancy.
2. Lynden is growing. It's to be expected in a healthy community. Growth must be managed. I favor a go-slow approach so that streets, housing, utilities, personnel for fire and police are well planned for. Affordable housing is a concern. As lots become smaller and housing more dense, the need for parks, trails and open space increases. We need places to recreate. Unlike other nearby communities, Lynden is not located near any county or state parks. Lynden has always provided its own.
3. My roots are in this community. I know Lynden's history. I grew up in that grand Victorian house on South B.C. Avenue. As a member of the Lynden Community Futures Planning Project, I and community-minded people envisioned how Lynden should grow. Out of that effort came statements that are found in Lynden's Comprehensive Plan. Having served Lynden as a planning commissioner and a council person, I have a sense of how local government works. A city council needs to have some of that kind of wisdom on board. Asking pertinent questions is essential, for no one has all the answers.
A council functions best when there is teamwork. Because of this, Lynden has been able to accomplish much over the years. Lynden has a new police station, new City Hall, new water treatment plant, a revitalized downtown, additional park and trail facilities and improved streets, all due to a council having a common vision.
4. I have been and am involved in the Lynden community. At times I volunteered at Project Hope's food bank. With the One to One prison ministry I visited an inmate at the Washington State Reformatory in Monroe. I served a term on the board of the Lynden Pioneer Museum. At present I docent at the museum twice a week. I attend First Christian Reformed Church. When it celebrated its centennial in 2000, I wrote its history for the occasion.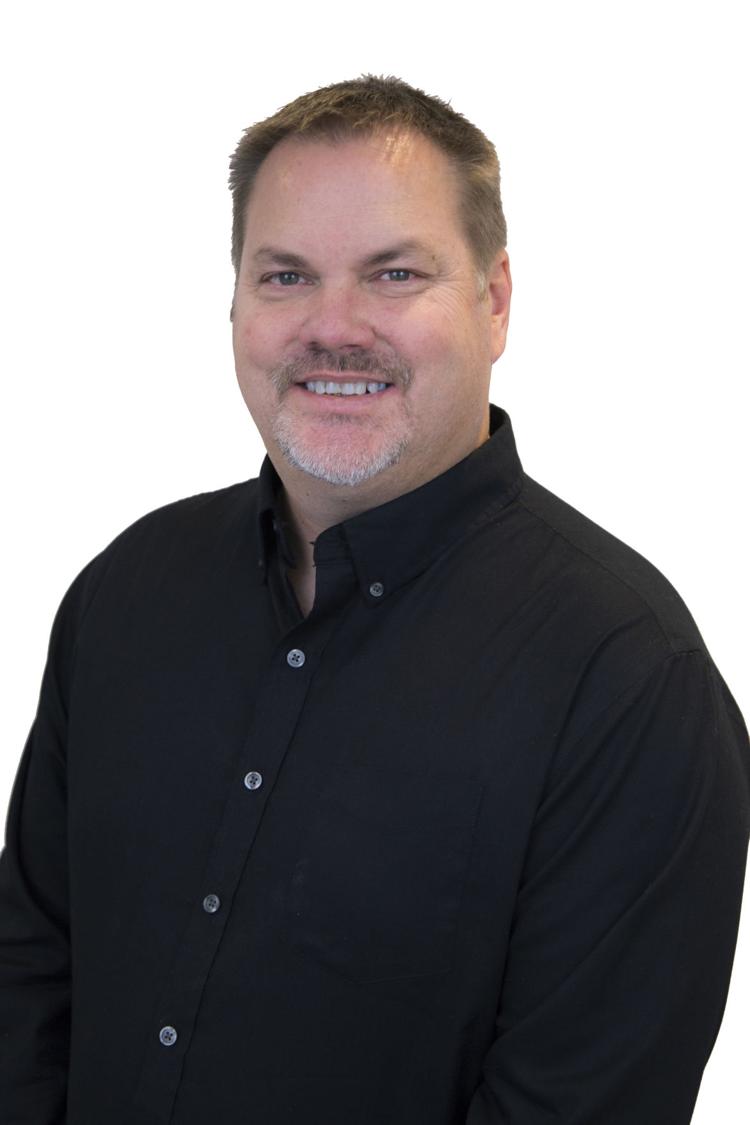 1. I am running for City Council because I feel that the city of Lynden is the best place in America to live and raise a family and I want to help protect and preserve this for this generation and for the next generation to come. This will be my first time running for public office and I am excited about the possibility to work for the people of Lynden. 
2. Crime is an issue that concerns me, especially the recent theft in our neighborhoods and vandalism in our parks. As a council member, making sure that our police department has all the resources needed to keep our community safe will be of utmost priority. We can't have a great community if we don't have a safe community. We need to ensure that all the departments in our city that provide essential services, such as police and fire, are staffed properly and have the necessary equipment and programs to ensure that they are in the best position to keep Lynden safe and secure. 
Business in Lynden is also a high priority for me.  Sales tax is a big revenue source for our city and the citizens benefit as a direct result. As a council member I would want to make sure that we are doing everything we can to help our businesses grow.  
Education, parks and growth are also big priorities to me. Our kids are our future and I would want to make sure we partner with the schools to provide the very best we can. Our parks and walking trails are also part of what makes our community great, and how and where we develop as a city is important to the overall health of Lynden. I also want to make sure we are doing the best we can for our community senior citizens to take care of them and their needs. 
3. I've worked in both Lynden public schools (counselor internship) and at Lynden Christian Schools (development director), so I have a huge heart for the education of our children. I am currently in the real estate business and I feel that I have skills in that area that would be helpful on the city council. I am a small business owner and understand the challenges that go with running a business.  
4. I have served on various boards, including the Mt. Baker Rotary Club where I am presently a board member.  I have also been a high school and youth sports coach in Lynden for the past 25 years.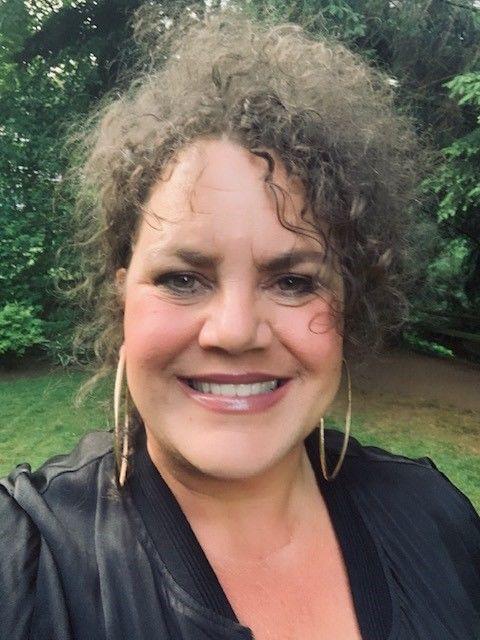 1. I am running because I am a lifelong resident of Lynden and as we continue to grow and change I want to make sure we keep the core of who we are, which is an amazing place to live with a strong sense of community.
Lynden is growing at a rate that means we are in the process of transitioning from a large town to a small city, and I want to make sure it stays the kind of place where families come first. I want to work to make sure we stay a community where everyone feels safe, where our kids get a great education and where small businesses can thrive with the support of the community.
I am also running because I've had a lot of opinions and feel like if I have something to say, then I need to be willing to put in the work behind those words.
2. My main priorities are public safety, education, and commercial and residential growth. However, at the end of the day my first priority is to be the best representative possible for the citizens of this community as we look toward the future. My agenda is to make sure every voice counts.
3. I have previously served on the boards of directors of the Lynden Chamber of Commerce and the Boys & Girls Club of Whatcom County, Lynden Chapter. I've been involved in the planning of numerous city festivals and charity events in the community.
4. Bottom line, I love my town. The generations before me put in a lot of hard work to make Lynden what it is today, and I want to do my part and continue that work as we look toward the future.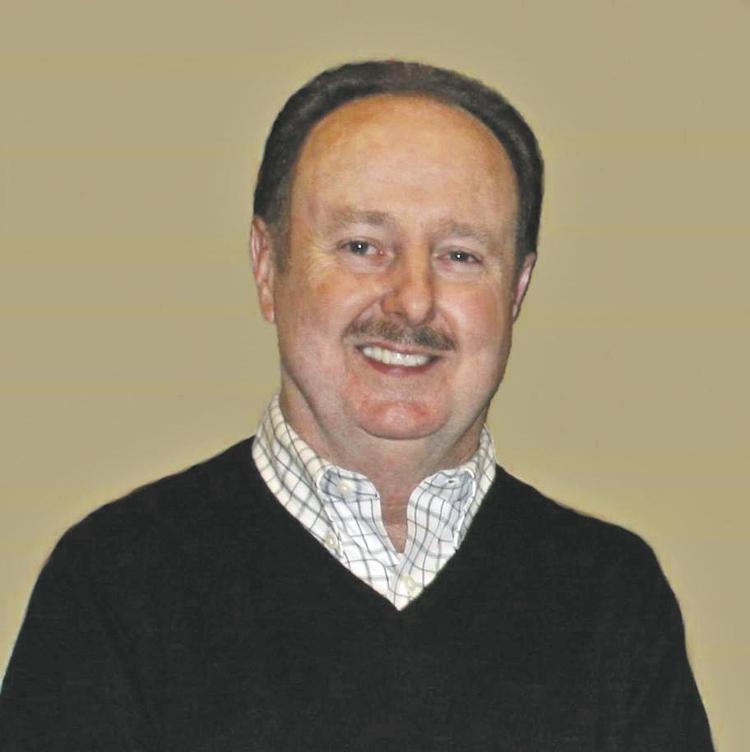 I think our community needs a real voice for the citizens of our city on the City Council — someone who will listen and encourage them to share their input on the future of our city. Together we can have true meaningful discussions and arrive at solid solutions for our city's future. I will strive to be that kind of City Council member for you.
I believe we need more law enforcement officers, more bike/walking trails, and a new (not a patched-up) YMCA. We need to keep the Glenning property open for a city park. I bring a heart for the citizens of our great home town. Let's make Lynden great again!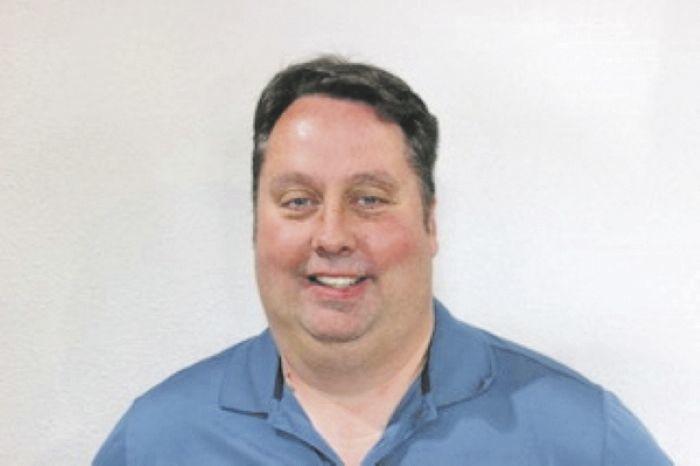 1. I am running for a number of reasons. First, I have thoroughly enjoyed serving the citizens of Lynden on the City Council for the past 9½ years and on the city Planning Commission for more than six years before that. It has been an enriching, learning and humbling experience.
Second, I have been a leader on a collaborative council that has made major accomplishments for our city:
increasing the number of police officers and full-time firefighters to keep our citizens safe, and supporting others as programs like Lynden Watch begin and grow.
having a vision to purchase future park property for the city.
rebuilding our city's cash reserves that dwindled during the Great Recession while increasing spending in some areas  to serve the public. 
finishing a water treatment plant that will last for generations.
   fighting to maintain our community character as we grow with people and new business while we also grapple with state regulations regarding growth.
I want to continue to work with all stakeholders to make Lynden the best community to live and do business in.
Making sure we have adequate funds to staff our public safety departments to meet our citizens' definition of keeping them safe, not just comparing ourselves to other jurisdictions to do so.
Leading our community through the long-term planning process for the Pepin Creek subarea with these thoughts: Is it responsible for the city to spend funds in this area at all? How much money should we spend to facilitate growth? How do we create a community where people want to live, that our current residents will like, and will allow new residents and our children who want the Lynden style of life to have it while we navigate the requirements of the state Growth Management Act and make sure any city investment in the project is adequately reimbursed? If the project is not feasible, then leading the conversation on what to do next.
Trails throughout town are important to our residents. I want to see more added and be part of the process.
I want to see our government remain responsive to citizens in a prompt manner while also enforcing our rules and regulations fairly.
  . I have lived and worked in this community most of my life. I bring to the table an innate and deep understanding of the community, its values, and how it functions. I know many of you and always welcome the many opportunities I have had to discuss items important to you concerning our great city. I have interacted with many of you at my place of employment for more than two decades, Vander Griend Lumber, where I actively and successfully manage sales, material purchasing, IT systems, and operations at this successful local, community-minded business.
2. To create the Million Smiles Playground at City Park in 2006-07, I served on the core committee that planned, fundraised and executed this donation-funded, community-built project in 12 days.
From 2002 to the present I have been a board member of Broken Walls International, a small nonprofit involved in supporting foster homes, after-school programs and micro-business development in disadvantaged communities in western Romania.
I am a member and active attender at Sonlight Community Church, participating on various committees relating to outreach, facilities management and church planning.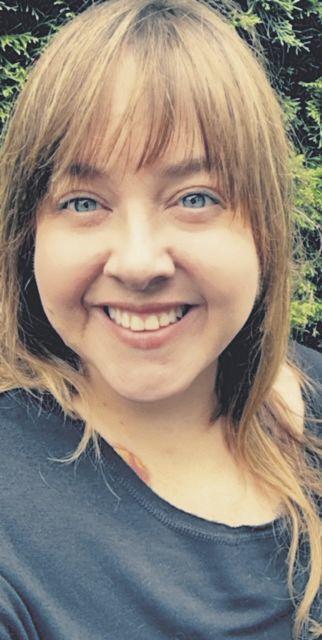 1. I'm running because I fell in love with Lynden when I visited about five years ago — so much so that I quickly decided to move here. I've been blessed to become a part of this community. I want to give back by working for all of Lynden's residents and businesses to hold on to the things that make it such an amazing, unique place to live now and help ensure we protect those things in the future. 
2. We have safe streets, friendly residents, relatively affordable housing, great schools, a beautiful landscape to play in, and we're close enough to larger cities that it doesn't take long to get to something you can't find here. These are all the things that make us love it and it's understandable that folks from beyond our community appreciate these things that make Lynden a great place to live.
It's critical that we have a City Council that is proactive about doing its part to manage resources and development in ways that are intentional and with a view for the long-term implications. This includes not just developing land for residential and commercial use, but also examining the impact development will have on things like infrastructure and traffic and planning accordingly. We need to think about what we can do to encourage more retail and services to come to Lynden, as appropriate, so that all of our residents' needs are being met. And we can't forget that we also have a responsibility to ensure that our neighborhoods remain secure and that we have safe places for kids to play and develop. If we do these things, we will have the opportunity to not just grow, but thrive.
3. I have almost 14 years of experience working in and with government, including time spent in legal, policy and public affairs roles. In my career, I've always been most successful by listening to the people I serve. Making good decisions about budgets, laws, regulations and policies requires getting out into the community and learning from the people most affected by whatever decision might be made. Government officials have a responsibility to be transparent in their actions so that constituents can be confident of truly working for them.
If elected, it would be my responsibility and privilege to be receptive to the concerns of all residents of Lynden, while also actively seeking out their feedback and encouraging them to let me know what we, as the City Council, could be doing to improve their lives. I know that collaboration will be critical to Lynden's ongoing success and I look forward to bringing my knack for creative problem-solving to the council. 
4. I co-own a small business on Front Street and have been active in the Downtown Business Association. Through that involvement I have seen how important it is, and how we all benefit, when we come together as a community to improve the community as a whole.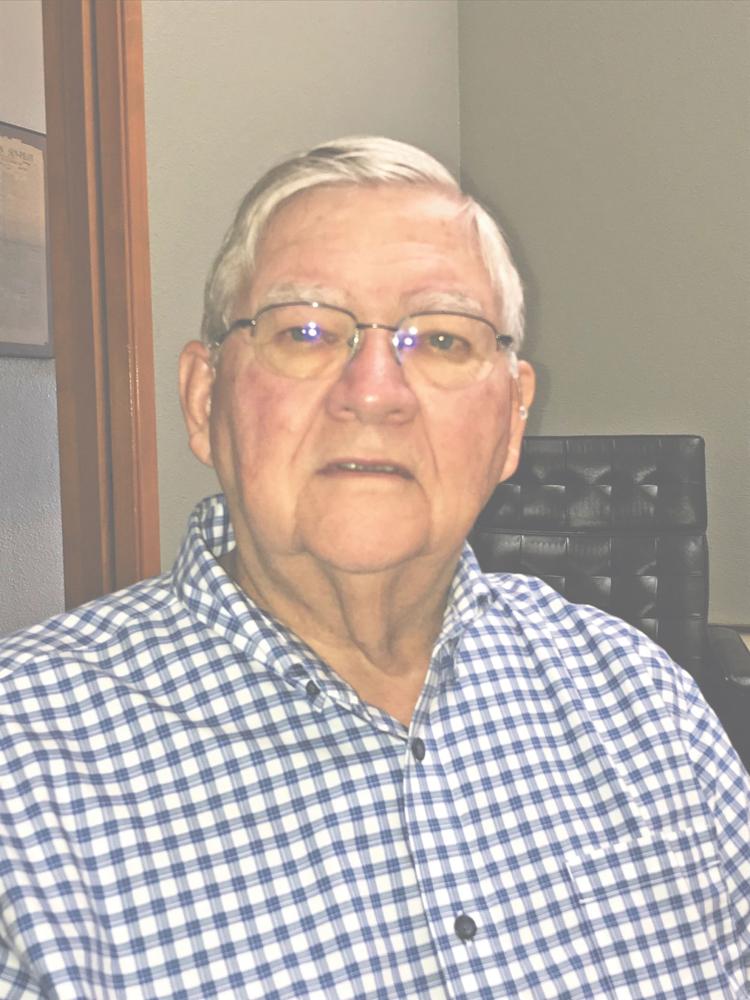 From an interview with Pitcher, the Tribune put together this profile.
John and his wife, Yvonne, have been in Lynden about 10 years. They live in a condo near the corner of Vinup and East Badger roads, and John has been treasurer of the condominium association. The couple has seen two of their grandchildren graduate from Lynden Christian High School.
John had a 20-year U.S. Navy career that took the family to various places and ended with retirement at Oak Harbor in 1980. One specialty was the electrical and radar systems of fighter planes. After that, he got involved in varied educational and work pursuits, from earning a degree in business and economics at Western Washington University to getting an M.Div. and pastoring churches in Michigan and Iowa.
"So I think I have a well-rounded background to serve on council, to represent the city," he said.
Two of the couple's three children live in Whatcom County.
Pitcher is motivated to run for City Council especially by what he sees as problems with Lynden's rapid building of houses on the east side of town in recent years. "I'm rather concerned about the way growth is going. Congestion is getting worse and worse and I think that needs to be addressed," he said.
He considers the ongoing residential flow now east of Northwood Road "quite shocking." He believes the growth has not been planned very well, and it certainly has been faster than enough people trained and equipped in the fire and police departments to handle it.
Also, there are no sidewalks on Line Road for the new Lynden Middle school kids to walk on. 
Pitcher, age 77, wants the voices of seniors in the community — how things affect them — to be heard. He is disappointed the city raised the property tax an allotted 1 percent with "no justification for it."