Temps drop into teens; wind does some damage 
WHATCOM ­— Schools across the county were closed Monday due to the frigid and windy weather, and the closure carried into Tuesday for some although most were operating or on snow routes.
Schools or districts that cancelled classes were: Blaine, Ferndale, Lynden, Lynden Christian, Meridian, Mount Baker, Nooksack Valley, Western Washington University and Whatcom Community College.
The predicted cold crept into Whatcom County overnight Saturday. It was carried on northeast winds that picked up beyond 20 mph and blew in an inch or two of dry snow on Sunday. The temperature also dropped from the upper 20s into the teens.
Schools that at first set delayed openings for Monday went to full closure.
The outdoor chill was at 17 in  Lynden at 9:20 a.m. Monday. Wind at about 20 mph from the northeast gradually subsided into Tuesday.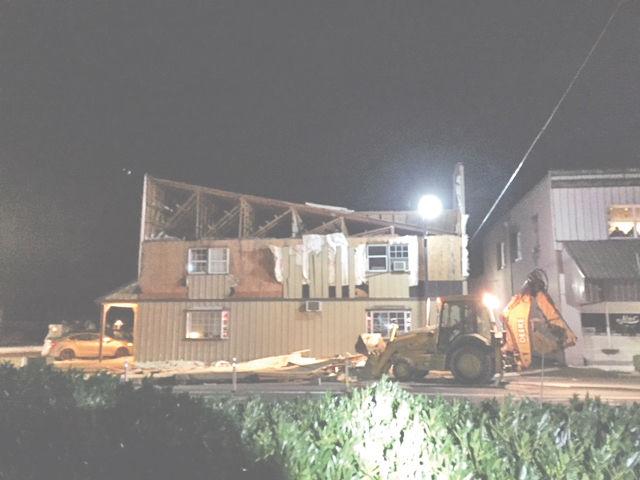 A high wind warning was issued by the National Weather Service for northwest Washington on Monday. Steady winds were 25 to 45 mph and gusts were 50 to 55 mph.
Puget Sound Energy, on its online outage map, showed about 96 power outages in Whatcom County on Monday morning, with major ones affecting about 307 customers in the Lake Terrell area west of Ferndale and 68  customers in the Kendall area.
It was the most wintry weather of the season so far.