Lynden native making an impact at The Bread Lab in Skagit County
SKAGIT — Niels Brisbane, 28, had been doing menu development at Canlis, a fine dining destination in Seattle, when he and Stephen Jones, director of the Washington State University Bread Lab in Burlington, got into a conversation about creating a specific market for wheat products.
"If we breed for nutrition and the consumer and flavor, then you can create a specialty market that is willing to pay higher prices and willing to preserve the identities of these individual farms that are producing wheat," Brisbane said. "That's kind of where The Bread Lab began."
Brisbane, a 2009 Lynden Christian High School graduate, now serves as the culinary director of The Bread Lab. He said working there gives him the chance to reach a larger audience through his work than working in the Seattle restaurant realm did. 
"By working for the lab and multiple companies all at once, I have the ability to create a larger impact with any given project," he said. 'That's kind of always been the goal for me."
Everything done at The Bread Lab is on a research level, Brisbane said. The knowledge gained at the lab is given to companies to work with. 
Brisbane said The Bread Lab focuses on everything from bread to other applications of wheat, such as noodles, but has also started to branch out into the other crops of farmers.
"That was the whole model of coming up with specialty grains for them, but what if we were also able to focus on some of their primary crops?" he said. "There are 80 commercially significant crops that are grown in the Skagit Valley. That carries over into Whatcom and Snohomish and King counties."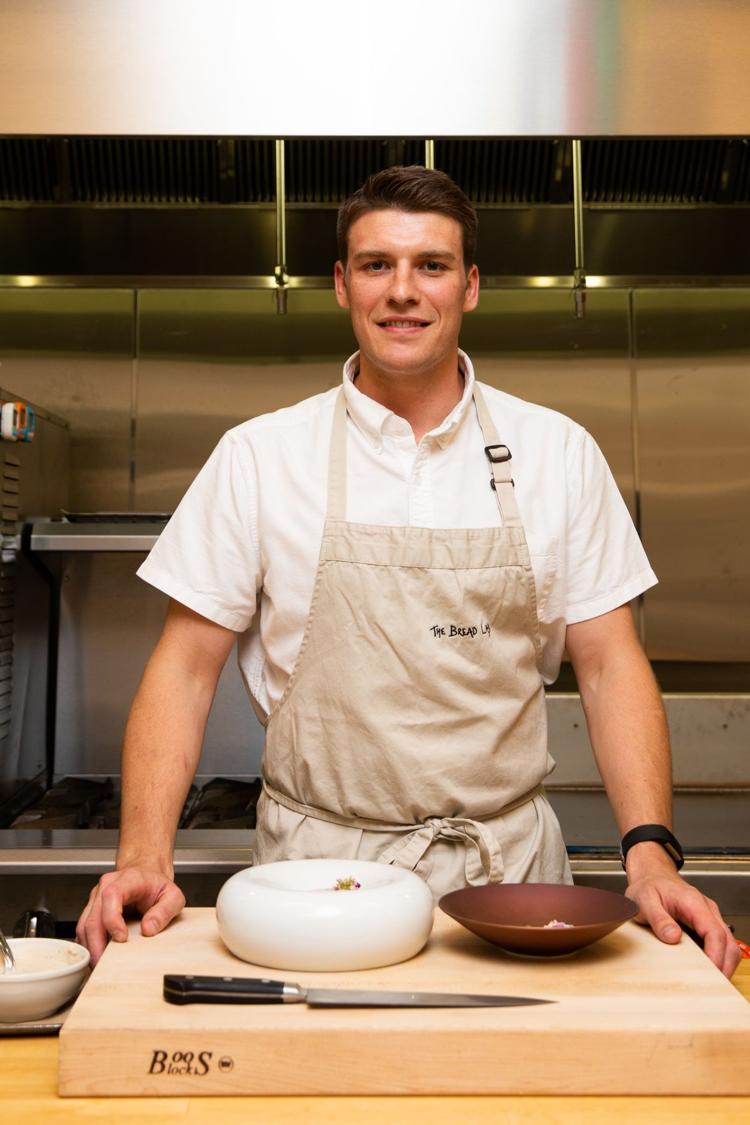 The Bread Lab has partnered with food service companies such as Chipotle. Brisbane said there are over 20 ingredients in the flour tortilla made by Chipotle and together all partners have worked to bring the number of ingredients down to five.
The lab also works with regional companies like Cairnspring Mills and Skagit Valley Malting. 
"Those two companies are very interested in keeping an identity preserved so you know exactly which variety of wheat or barley you're getting and you know exactly which farm it came from," Brisbane said. "They're both creating this new wave of identity preserved grains."
The effect The Bread Lab is creating in the agricultural community is something Brisbane wanted to be a part of.
"Ultimately, for me, it has to do with regional impact," he said. "I love doing product development. It's kind of my big passion."
Having grown up in Lynden, Brisbane said working with the Skagit farmers reminds him of the farmers in Whatcom County. He said his favorite part of working for The Bread Lab is getting the chance to meet the farmers, work with them, hear about their operations and go visit their farms. 
"The people that produce these products are very passionate about what they do," Brisbane said. "I know they do everything with a high level of integrity and they genuinely care about it. The people here genuinely care and I'm excited about building the brand of the Pacific Northwest."
Initially begun in 2011 as a small lab project in WSU's Mount Vernon Research Center, the initiative has now grown to encompass a research and baking kitchen, a cytology lab, the King Arthur Flour Baking School and the expertise of master bakers from La Brea Bakery.