New state poet laureate is Rena Priest, Lummi Nation member
BELLINGHAM — Rena Priest found poetry at a young age, with the help of her family, her teachers and Dr. Seuss.
Priest takes over as the Washington State Poet Laureate on Thursday, April 15, as appointed by Gov. Jay Inslee. She is the first Indigenous poet to hold the honor.
"I just remember when I was really teeny tiny and my mom would read (Dr. Seuss) to me, it just seemed like magic the way that she could make these rhymes. I think that probably was what excited me initially about learning to read and literature in general," Priest said.
She also remembers staying home sick with a fever with her grandmother in the second grade. Her grandmother went to school and picked up her homework, and one of her assignments was to write springtime words on a cloud, decorated with colorful tissue paper.
"Something about that whole setup, it felt like it needed a poem," Priest said.
Her teacher, Mrs. Smith, submitted Priest's poetry to the Ferndale Record, then known as the Westside Record-Journal, and the paper printed it.
"It was the biggest, most exciting thing I had ever seen in my life," Priest said. "Early on, poetry was something that I loved and had kind of just an affinity for."
Originally from Bellingham, Priest, a member of the Lummi Nation, was raised on the Lummi Reservation and has spent most of her life in Whatcom County. She spent some time in Spokane and Portland after graduating from high school, eventually earning a degree in creative writing from Western Washington University and attending graduate school at Sarah Lawrence College in New York.
When she returned home to Whatcom County, Priest found herself in somewhat of an adjustment period. She found that, returning to her tribal community, she had adopted some city mannerisms and perceived herself as being pushy, aggressive and bossy.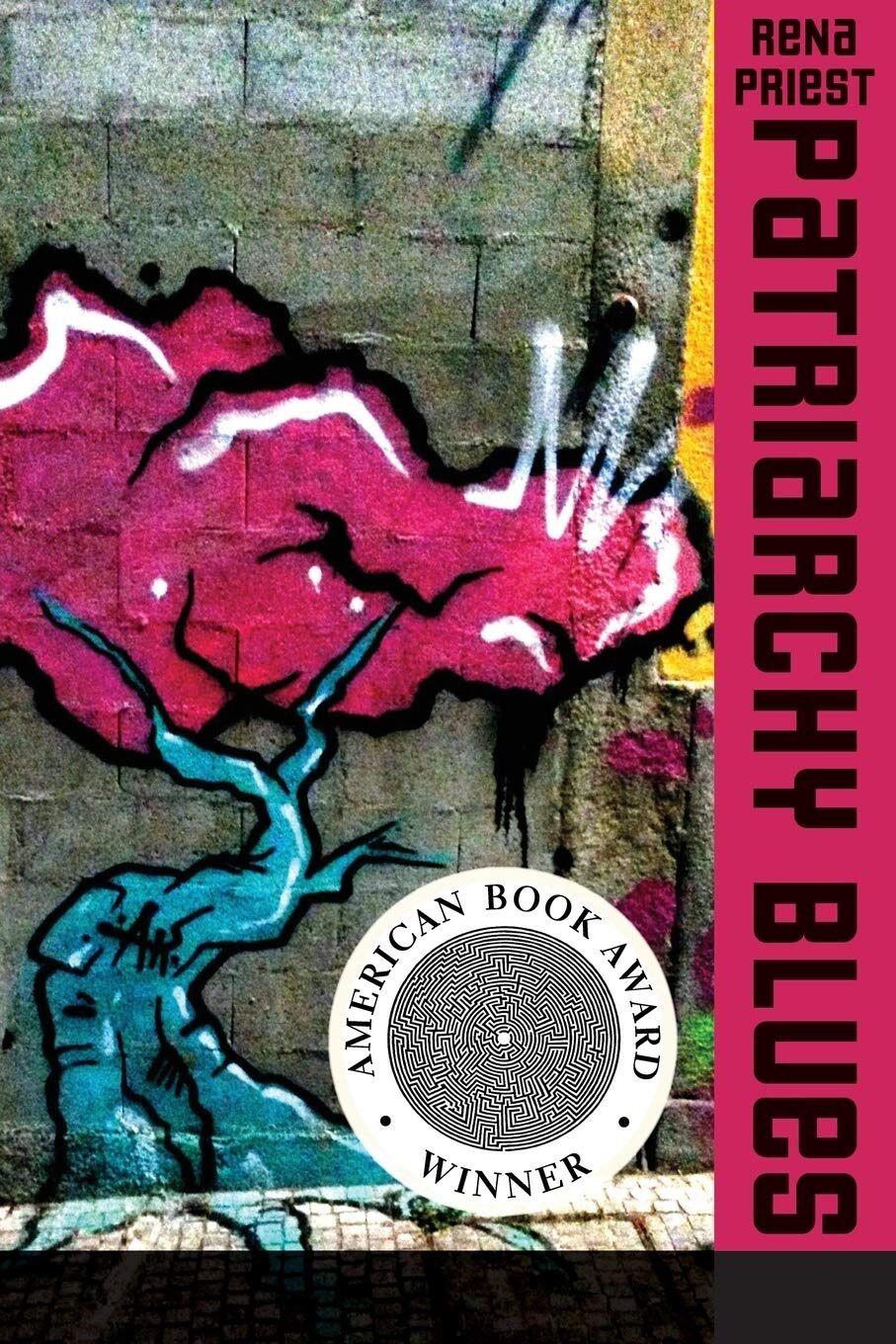 As she adjusted to being back home, Priest continued raising her daughter, who is now about to graduate from culinary school, and she continued writing while working full-time, occasionally teaching at WWU and at various workshops.
In 2017 Priest published her first collection of poems, called "Patriarchy Blues."
"Many of those poems were from when I lived in New York City, just responding to the feeling that it was such a man's world," Priest said. "It was so male-centric. The male gaze and all that. It was kind of a tricky thing for me to navigate."
When she was living in New York after finishing at Sarah Lawrence, Priest began creating hardbound chapbooks with poetry from what would eventually become "Patriarchy Blues." She was still shy about submitting to literary journals and other publications, but she had volunteered for the Center for Book Arts in New York City and learned how to make hardbound books and silkscreens.
"They would sell out almost immediately after a reading," Priest said.
She attended a seminar and met the publisher at Moon Path Press, who asked her to submit a manuscript.
"She loved it and we worked together on getting it ready for publication," Priest said.
"Patriarchy Blues" in 2018 received an American Book Award. Priest said the awards ceremony for the honor was a beautiful experience.
Her second poetry collection, "Sublime Subliminal," is a celebration of the language and sounds that are used to make up words, and how music can be made with nothing but the human voice.
"That one ended up being a finalist in the Floating Bridge Press Chapbook Award contest," Priest said. "It's kind of cool to be on that press. They've published three Washington state poets laureate."
Priest first began pursuing the title of state poet laureate when she was working in the Jack Straw Writers Program, created in the late 1990s to introduce local writers to the medium of recorded audio and to develop their presentation skills and literary work for recordings and live readings.
Priest met past poet laureates Kathleen Flenniken and Elizabeth Austen during her time as a Jack Straw writer. Flenniken was poet laureate in 2012-13 while Austen held the title in 2014-16. Priest was encouraged to apply to be the next state poet laureate, but she let the application date slide by due to a busy schedule.
"I let the application go by and then I kicked myself," she said. "I thought, 'You should really have tried for that. It would have been a great experience.'"
When the COVID-19 pandemic hit. Then-poet laureate Claudia Castro Luna carried the title for another year, and Priest had the chance to reflect on poetry and what it means to her.
"I thought, 'I've had a year of sitting quietly in my house and writing, so I'm going to go for it,'" she said.
Priest went through the application process bit by bit and ended up very pleased with how it turned out. She had an interview with the selection committee and came away from that interview feeling that it had gone very well.
"I felt sort of a connection to all of those poets and people who work with poets," Priest said.
She felt ecstatic when she found out she had been awarded the title of state poet laureate. She said it was very difficult to keep it a secret, and she spilled the beans to her mother a little early.
"It was really cool, just to kind of carry it around and feel like I'm walking on clouds and no one knows why," Priest said.
On her first day, Priest plans to create a work plan for her next year or two as poet laureate. She has a grant writing background, so laying out her objectives and desired outcomes is something she's used to.
"I'll probably do that initially around the things that I have proposed," Priest said. "First I want to be able to connect to tribal communities and do readings and workshops in those communities."
When people have found out that she is a poet, Priest said, they often have something they want to share. Writing can be an isolating art, and fostering connection is important to her.
"It's not a team sport, so we don't really have those same opportunities," Priest said. "I want to be able to create those opportunities in tribal communities across the state. I think that would be a lot of fun."
She also hopes to create poetry as monuments in state parks across Washington. She has seen poetry placards at parks before and wants to grow that idea in order to help visitors connect with the park and the people who have been there before.
Priest first came up with this idea after she returned home from New York. She was driving across Highway 20 in the North Cascades and followed a road up through dizzying switchbacks.
"The view was so gorgeous and there was a poem right there at the lookout," Priest said. "It was a William Stafford poem and I remember reading it and just kind of feeling so connected to just the beauty of the place and also to that poem. What a special way to have a connection to place and to our humanness and our humanity and nature!"
Priest said she loves to write poetry that celebrates sound and making her poetry sonically pleasing for people listening to it. By making the language fun to read and listen to, a connection is drawn between the poet, the poetry and the person listening or reading.
Her favorite part of writing poetry is the sense of discovery that comes with it.
"You sit down and sometimes you just have to wait, sometimes for a long time," Priest said. "Then you put a word down and then the next word comes and then the next thing, you just kind of follow from one thing to another and then you have a poem. It's exciting to see what shakes out. It's almost like channeling."