North county digs out of ice storm; Hirst 'fix' found; Ericksen stays in Senate; NV schools see sharp growth; Pepin Creek costs soar; markets pinch raspberry industry; L&I clears Sarbanand
3 — Ice storm slams north county
Many people have been out of power two to four days from Friday night's sudden icy blast from Canada. Garrison Road near Sumas was a tangle of fallen poles and lines of Puget Sound Energy. North of Badger Road was hardest hit. 
Changing of the guard in Sumas
All at one City Council meeting, Kyle Christensen is sworn in as new mayor, replacing Bob Bromley, and Daniel DeBruin is the new police chief, replacing Chris Haugen. 
Grandiflora closing after 18 years
A big closeout sale is this week at the local home and garden favorite destination. However, there may be a new pop-up form of the business.
Three-store Guide plaza in view
Popeye's and AutoZone are for sure in the space along Bay-Lyn Drive, and a Grocery Outlet is also a possibility next to Safeway.
10 — Ericksen staying in Senate
Ending speculation, the 42nd District state senator says he will not go into a Northwest regional EPA post in the Trump administration, and he will run for reelection in the fall.
Packages, mail stolen from north Lynden residences
Lynden police were busy over the holiday period, the start of a year of a lot of petty thievery and car prowling, it would turn out.
17 — Hirst 'fix' before lawmakers
A former local, Democratic state Sen. Kevin Van De Wege has sponsored a bill giving state Ecology five years to draft new rules on the issue of rural exempt wells that was stirred up by a state Supreme Court decision last October.
Home prices highest ever in 2017
The countywide median sales price in 2017 was $344,000, according to the figuring of Realtor Troy Muljat. Lynden's median price hit $350,000. Ferndale's was almost $341,000. Those levels are up 9-10 percent over 2016.
Tim Ballew II selected by County Council
The recent Lummi tribal chairman fills the open At-Large B seat until the November election.
24 — Legislature passes a Hirst 'fix'
Rural citizens in Whatcom County and elsewhere are again able to use water wells for homebuilding, with new limits and conditions — i.e., a 3,000-gallons-per-day limit. All three local legislators voted for ESSB 6091.
Chad Baar to be acting fire chief Jan. 31
The son of veteran Gary Baar has now himself been with the department for 20 years. An effort toward finding a permanent chief will restart in the summer, Mayor Scott Korthuis said.
31 — Pepin Creek density: Most want big lots
This was the preference at a city meeting of about 50,  although an online survey of the planned new Lynden subarea continues through Feb. 15.
Class-action lawsuit filed against Sarbanand Farms
Workers in the federal H-2A program, led by Columbia Legal Services, allege various 2017 anti-trafficking law violations at the Sumas blueberry farm. 
Missing snowboarder is Meridian grad
Vitaliy Datskiy is the third snowboarder now to go missing near the Mt. Baker Ski Area this snow season.
Sol H. Lewis Award goes to a big group
The dozens of volunteers of the Lynden Community/Senior Center are the ones who truly make it all work. 
Another downtown structure reclaimed
Kirby and Gina Jones' Lauckhart Building, built in 1912, is right next door to the restored Waples Mercantile in the north 400 block of Front Street.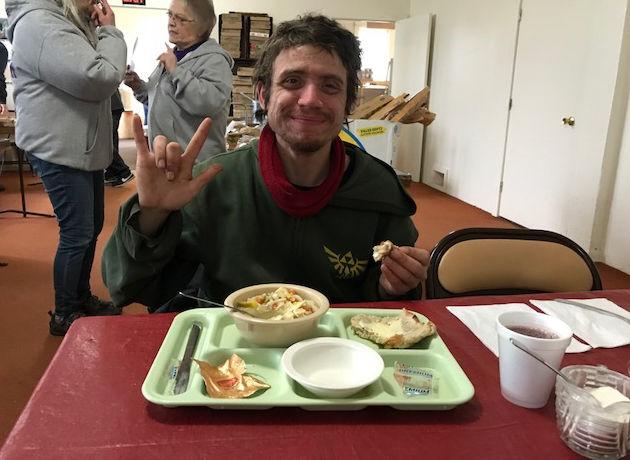 7 — Sumas farm cleared in H-2A worker's death
After investigating, state Labor & Industries fines Sarbanand for some missed breaks and late meal times, but finds the death of Honesto Ibarra in August 2017 to be of natural causes.
County reopens building process
A 16-month moratorium ends; the county is again taking applications to build in rural Whatcom.
14 — Nooksack Valley fastest growing of school districts
The count is among the 35 districts in northwest Washington ESD 189. Exploding elementary enrollment likely means a bond proposal on the ballot in 2019.
Election kicks in a new type of ballot
Mount Baker OKs $10 million for facilities and technology, Bellingham $155 million for schools in general. The county is now using a slightly different-looking ballot, County Auditor Debbie Adelstein reports.
Chocalaty delight in Sumas
A very successful first Chocolate Friendzy event brought 50 chocolate concoctions and even more eager tasters to the Sumas Library Saturday evening in the spirit of Valentines Day.
Three at Meadow Greens past 100
Resident Monty Richardson tells of experiencing the 1964 Alaska earthquake with his young family then. A year past the century mark is Alex Motes; two years past is Jennie Bakker.
21 — Lynden properties sold to Bellingham family
Dutch Village Mall (with its 72-foot windmill) and Bender Plaza go to Canoe Street LLC consisting of Bob and Claudia Hall as principals and son Kane. They seek out iconic buys in the region.
Change of Meridian superintendents this summer
Tom Churchill is retiring, and former high school principal James Everett is stepping in July 1.
Discrimination lawsuit against city settled for $900,000
The Lynden City Council's 7-0 vote Monday closes out the 2016 claims of three former employees that they experienced gender and age discrimination at City Hall.
Legislative trio want to hold property taxes this year
Republican Reps. Vincent Buys and Luanne Van Werven and Sen. Doug Ericksen want to blunt a one-time spike that will happen otherwise, but they are being outvoted in Olympia.
28 — Local resident tops South America's highest peak
Travis Kendon of Lynden climbed Argentina's 22,837-foot Mt. Aconcagua in January with a friend from Denver.
Dr. Spady, 53-year Everson doctor, lovingly recalled
He made house calls, went to accidents, held off fees and worked past 80 — and even played the piano and sang to patients.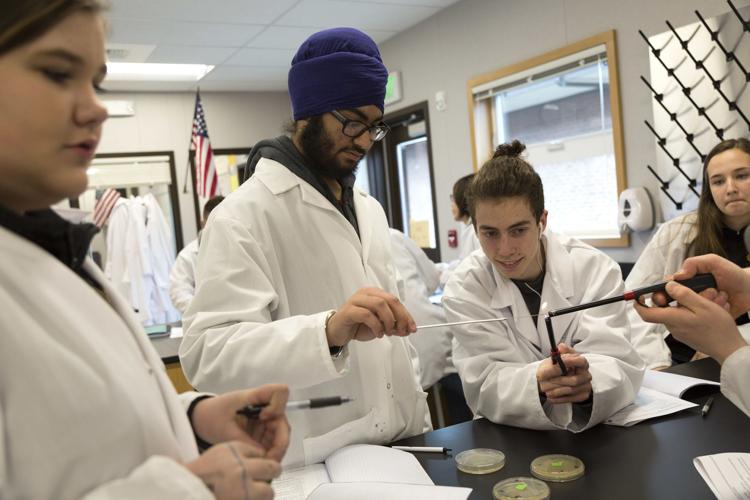 7 — Lynden, LC teams bring home the gold
The Lion boys and Lyncs girls and boys all captured their respective state basketball titles on Saturday in the Yakima SunDome. 
John Billester full police chief
He has been the acting Lynden chief since Jack Foster retired last August.
Businesses feel impact of minimum-wage increase
"We simply can't afford hiring someone with no knowledge" is the new reality now, with the mandated state wage at $11.50 and still rising, employers say.
14 — Lynden senior pursues modeling
Hard work takes Liliana Bogart, 17, to New York Fashion Week, and internationally. She believes she has a unique gift from God in regard to clothing fashion.
Mary Sewright chosen Mount Baker super
She replaces Charles Burleigh, who is retiring.
Honey, lavender and everything nice
Lynden couple Sara and Brent Whitehead's farm brings together their love of biology, farming and medicine.
21 — Churches to house the homeless
Hope Lutheran Church of Lynden will be one, as the county Interfaith Coalition works to keep families together.
Alan Chapman leads Conservation District race by 31 votes
Incumbent supervisor board chair Larry Helm could be edged out, but a state group must certify whole process.
Lynden police will participate on county SWAT team
The busy department is also gearing up for conversion to What-Comm for police dispatching.
Fisher school builds a garden
Many community partners also pitch in to create this green space at the new Lynden elementary, using a $2,000 grant from the Whole Kids Foundation as startup money.
28 — Part of Phoebe Judson manuscript in museum care
Once the 100 rolled pages written by the "Mother of Lynden could be flattened out, they were scanned. This is a donation from some of her family descendants.
Glacier statue will honor CCC workers
A dedication is set for June 16. The Civilian Conservation Corps' Camp Glacier was set up in summer 1933 to employ able-bodied men in the Great Depression and do public works projects, including building the Glacier ranger station.
County students address gun violence
In the wake of the Stoneman-Douglas High School shootings in Florida a month ago, students at Meridian give their opinions to Sen. Doug Ericksen. Lynden High students also held a reflective assembly.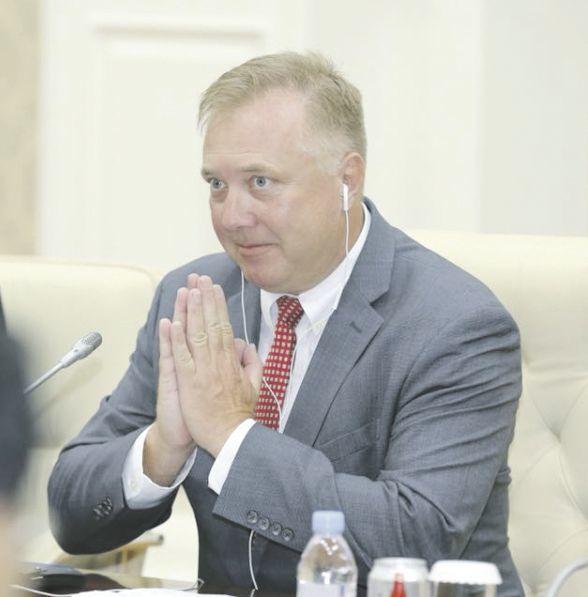 4 — Milk Makers Fest trial upcoming
Four families allege negligence affecting seven minor children at the time, from the 2015 E. coli breakout that was linked to the Milk Makers Fest on the Northwest Washington Fairgrounds.
LC grad premieres first feature film
Chris Caldwell codirected the science fiction Western "Prospect," which showed at the South by Southwest film festival to favorable reviews in March.
Students learn the science behind farming
The new Lynden High School biotech facility will be celebrated on April 19.
11 — Lifetime leads to farming right on River Road
Riverhaven, emphasizing sustainable and healthy practices, is Richard Kaufman's "little paradise" of cooperation with nature.
DNR plans recreation, sans motors
The state agency's long process looks to upgrade its holdings in Whatcom County for the next 10-15 years, but strong objections have kept any off-road vehicles out of it.
Farm organizations' HQ moves eastward
The base of operations of several farmer groups is now at 204 Hawley St., as Ag Central, from the former Umpqua Bank building.
18 — Gov. Inslee views floodplain project at Northwest Road farm
The Appel family made upgrades in 2017 that help both salmon and flood control. Inslee, on his visit, also helped dedicate the new Learning Commons building at Whatcom Community College in Bellingham.
Nooksack FCCLA team headed to nationals
The community service group that provided meals for about 10 families earned first place in state, and now seeks trip donations.
Unity Care NW will begin building new Ferndale center this year
Uncertainty about funding the 23,000-square-foot basic-care medical center is overcome by a variety of sources.
25 — Local man dies in Missouri TV tower collapse
Steve Lemay had many years of experience working on high towers, and formed his Blaine firm in 2013.
K-12 students without homes in Lynden: 53
State counts 322 homeless students in north county, with the Mount Baker district's number rising the fastest.
A-moo'sed at local dairy farm
Dotty Berry of Brookdale Senior Living in Bellingham had never in her life been as close to a dairy cow as when she milked gentle Guernsey cow Peewee at the MyShan Dairy of Lynden on April 14.
New program targets first-generation college students
Whatcom Community College was awarded $1.3 million as an Upward Bound federal grant, and the Nooksack Valley, Ferndale and Mount Baker districts are being helped.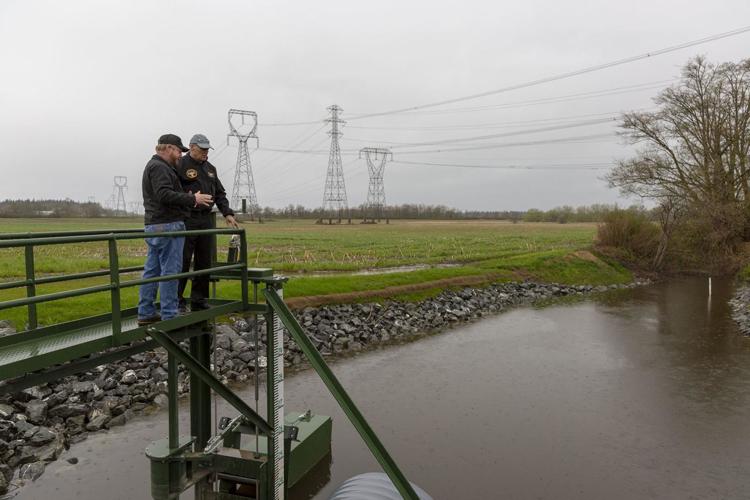 2 — 'Splash in the face' reality of Pepin Creek costs
City leaders hear details of the new-channel drainage concept for north Lynden, but they are faced mostly with the ballooning $33.4 million pricetag.
Mrs. Louise Pruitt, 96, a Lynden CHCC resident, shares through friend James A. Nelson her story of losing her beloved husband of just two weeks in World War II, but learning to accept life and love again.
Ex-Lyndenite is fully an Alaska musher, with a book about it
Bill Miller has become Bill Laughing-Bear in the remote Kenai back country of Alaska where he lives and is a popular presenter in a visitors center.
Arch honors local Asian immigrants, and more
The Lynden Sikh Temple, and especially Satpal Sidhu, was a force behind the creation of an Arch of Healing and Reconciliation now installed at the civic center of Bellingham.
9 — E. coli case's final settlement terms sealed
But an attorney says in court that the amount paid out especially to the family of a child most affected by the 2015 outbreak is $2 million.
Farm dream, but 'how do you get on land?'
Multiple agencies help couple bring pastured-pork Alluvial Farm goals to reality on Goodwin Road southeast of Everson.
Pepin Creek area moratorium extended six more months
This is the repeat action of the Lynden council, now to a fourth time, as the details of planning the 460-acre area west of Benson Road become complex.
Raspberry growers in 'planning our future' vote
A referendum information meeting is today in Lynden, and ballots go out in June. Both the growers' state commission and also a national promotional council are fighting for their existence and enough funding.
16 — Shewmake a challenger to Buys
This is one of the 42nd District state representative races taking shape, as those running in the fall election are stepping forward, including Jame Erb and Eric Richey for county prosecutor, replacing 44-year incumbent Dave McEachran.
Sheriff sees worsening mental health crisis
Deputies were on two situations over the weekend highlighting "a serious mental health crisis" in the county, says Bill Elfo.
Everson man died in truck rollover
Whatcom County has had three fatalites within a week.
23 — Arguing for Glenning land to stay public
A group of citizens is calling for more time to develop a consensus or action plan. In the end, the Lynden School Board allows until February 2019.
Music teacher Steve Herrick is retiring after inspiring students, and with them achieving honors, in 44 years at Lynden High School.
Lynden Bank of America closing July 21
The closure at Seventh and Front streets signals the shift to online and mobile banking. The earliest predecessor of this bank, Lynden State Bank 1905, was the first in Lynden in a procession over the years under many names.
Ericksen, Buys take trip to Asia
The two local legislators say the journey to Cambodia and Taiwan will build better relations and increase trade with Washington State.
30 — Honoring a beloved educator
At Bernice Vossbeck Elementary School, a flowering dogwood tree was planted and all students and staff stood at attention in honoring the lady for whom the school is named. Mrs. Vossbeck passed at age 95 on May 12.
Final push for new fairgrounds ag building
A dinner auction June 15 aims to make a dent in raising $450,000. It is hoped that construction of the Agricultural Education Center can begin yet this year.
Almost two-fifths of households struggle to cover basic costs
This is the conclusion of a 2016 analysis of Whatcom County by the United Way showing how pervasive financial hardship is, despite apparent broad health of the economy.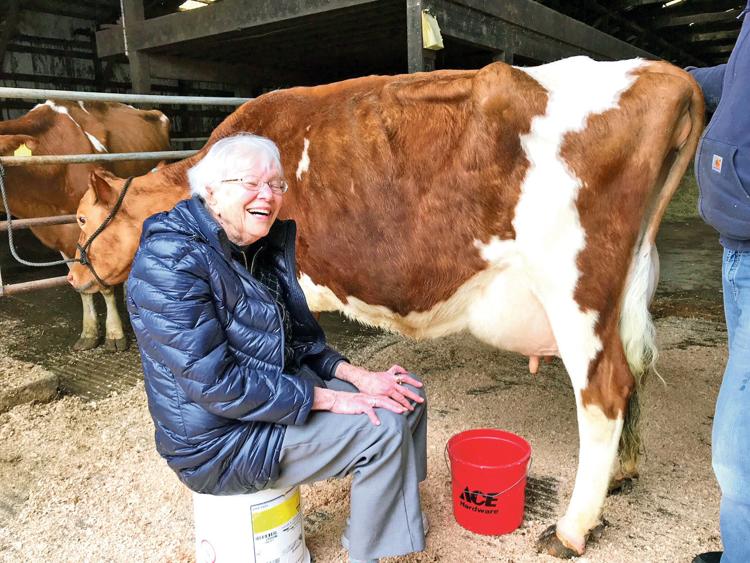 6 — Four climbers spend night atop Baker, rescued Monday
They were part of a Boy Scouts troop from the Seattle area, two 13-year-olds and two adults, who spent Sunday night in a North Dome cave before being rescued by helicopter.
Valedictorians hopeful of future
Top students of local schools speak of ways of seeking positive change in society.
Campaign seeks funds to renovate LHS weight room
Most equipment now is from the 1970s and '80s. A push to raise $100,000 in the community ends Monday.
13 — Obstacles don't beat this deaf Ukranian student
Lynden High junior Elis Topchaniuk is a top-ranked world cyclist. She took first in two contests in Belgium in May.
High court to state: Fix all culverts impeding salmon
A 4-4 U.S. Supreme Court tie lets stand a lower court requirement, which is expected to cost Washington billions of dollars ultimately.
Firefighter's death first in line of duty for North Whatcom
The June 4 cancer death of John Swobody likely arose from exposures as a firefighter, by presumption of Washington law. A memorial service will be June 16.
Plagerman farm builds in eight robotic milkers
The investment signifies the confidence Leroy Plagerman, also president of the Darigold board of directors, has in the dairy industry's future.
20 — Judge halves Sarbanand Farms' fine
It's reduced from Labor & Industries' original $73,000 for meal and rest break infractions, by order of county district pro-tem judge Dave Cottingham.
Trail to be built around Fisher school
Drawn out for years in dealings between the city and state, a bid to build of more than $490,000 was accepted by the Lynden City Council Monday.
Ending a 28-year Navy career
Captain Brent Kelln, a 1984 graduate of Meridian High School, was ceremonially honored on his retirement from command of a vast medical training system in Texas on June 15.
27 — Intel skimmers found at Spirit of 77 gas station
Eight devices for stealing debit and credit card data were detected hidden inside pumps. Patrons are asked by Lynden Police to monitor their bank statements.
Nooksack Valley shines among WWU award winners
Two of seven Presidential Scholars in this year's Western graduating class are Pioneers alumni, and a third person will be teaching kindergarten in the local school district come August.
3 — Where will all the raspberries go?
A big buyer of raspberries pulls out, then relents a bit, showing the difficulty of a very competitive world market for Whatcom County's signature berry. The harvest is just starting.
Moms raise police staffing concerns
Mothers in a social media network and others tell the Lynden City Council they are unhappy about a perceived low level of safety in town, after thefts, burglaries and car prowls. The police force is at less than full staffing of 15.
Local women has chance to win Bachelor's heart
After a Seattle ABC interview, Lindsey VandeHoef is now waiting to hear back whether she is one of 25 women on the live show.
11 — New Lynden Middle School on track for opening day
Teachers now have access to the new school building on Line Road. It is not near as tight a squeeze to be ready as for Fisher Elementary a year ago.
Darigold celebrates 100th
The Lynden milk drying plant is part of the overall company whose centennial is being celebrated this year. A barbecue for Whatcom and Skagit dairy farmers is Friday.
County seeks damages for opioid epidemic
In a federal lawsuit filed June 27, joining other localities, Whatcom says it has been "greatly impacted" by prescription drug abue.
Chanterelle Trail a hint of more to come
The county is starting to put together amenities in the 8,844 acres of forest land acquired around Lake Whatcom in 2014. This 2.4-mile trail rewards with  scenic views of the lake at 1,000 feet.
Raspberry growers favor stronger state commission
Plenty of flux is going on in their industry. A national promotional council is up for a referendum vote in September.
18 -— Lynden adult day health program closing
Located at the Christian Health Care Center, it is the only one of its type remaining in Whatcom, and this care model has struggled nationwide.
Concepts of Lynden YMCA addition presented
The countywide Whatcom Family YMCA is trying to plan priorities for rejuvenation of all its facilities.
Nooksack River boat launch to be built at Guide Meridian
This will be a major recreational upgrade at what is now a minimal water access site just south of the highway bridge.
Full county fire ban in effect
The ongoing heat and dryness was plenty evident in 90-degree temps for the Everson parade Saturday.
25 — Chapman certified to Conservation District board
Four months after the election for a supervisor, by 31 votes Lummi fisheries biologist Alan Chapman is in over incumbent Larry Helms, who challenged the process.
A new privately owned psychiatric hospital for Whatcom?
The need definitely exists, say all speakers at a public forum. But there is concern about how US HealthVest operates elsewhere.
A plane and some retired guys in love with flying
Ted Goble flies and Joseph Kirner helped build this tiny "one of a kind" Bradley Special craft that was seen in the Lynden parade.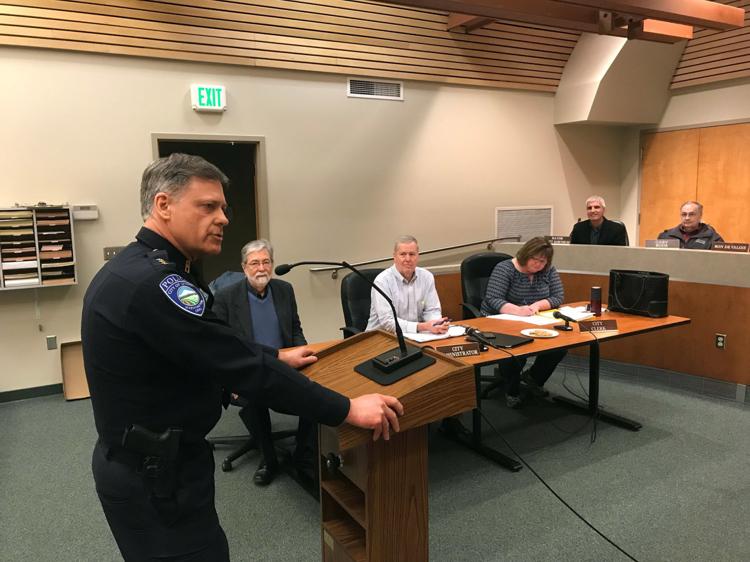 1 — An organ restored, a concert Aug. 20
Three natives or former residents of Lynden will be featured at the dedication of a restored and partially digitized 68-year-old organ at Third CRC.
Four generations, one vintage tractor tradition
Pete Dykstra reflects on decades of collecting Oliver tractors, which are the featured brand in this year's show at Berthusen Park.
East Whatcom resource center expanding
Upgrades in 2019 of Kendall Road facility will improve food access, with storage, for residents of the foothills area, which is becoming a "food desert" as grocery stores close.
8 — A fire chief and two new police officers
The Lynden council on Monday chose Mark Billmire of Idaho as new incoming fire chief and witnessed the swearing-in of new police officers Matthew Thompson and Aaron Belt.
The 42nd District incumbent Republicans advance to the general election, but all three earned fewer votes at this point than their Democratic challengers.
Lyncs basketball star Cole Bajema commits to Michigan
The reigning Class A Player of the Year is the first boy from Whatcom County to play for a Power 5 conference team since Luke Ridnour in 2000.
15 — Smoky haze becomes "unhealthy"
The particulate matter from regional fires is migrating here, and hanging around. This level rises to "very unhealthy" into the week of Aug. 22, with the Lynden-Custer area getting to a rating of 264 out of 500.
Farmer's water refills Double Ditch; source of depletion is Canada
It's unclear how many fish died before Larry Stap's irrigation water was pumped in. However, within days Double Ditch creek was depleted again north of Lynden in the arid summer weather.
LC Recycling Center will stop taking paper
The price of recycled paper in the current market isn't worth the trouble.
Katie Brown named NV Elementary School principal
She lives nearby and is able to apply 15 years of Bellingham teaching experience.
One year, three 'holy grail' tractors
Lynden's Darryl Krause now has three milestone Allis-Chalmers D-21 tractors in his collection.
22 — Lynden acts as backdrop to rediscovered screenplay
Ella Higginson's "Just Like the Men" was written as a farce about women's rights in 1912. Now it is brought to life by the Bellingham-based Talking to Crows company using mostly Lynden sites for filming.
Going 61 years strong at the Lynden fair
"Jonni" Norwood is still directing Woody's Goodies decades after she and her husband started this summer gig, but the traveling trailer is now for sale.
29 — Church seeks retail rezone at Guide/Main
The idea is 11 acres of Commercial Services Local, although the balance of 27 acres would remain some version of residential. 
Farmworkers protest eased at Crystal View
The assistance of the Washington Farm Labor Association helped mediate issues after the workers' walkout at a central county raspberry farm.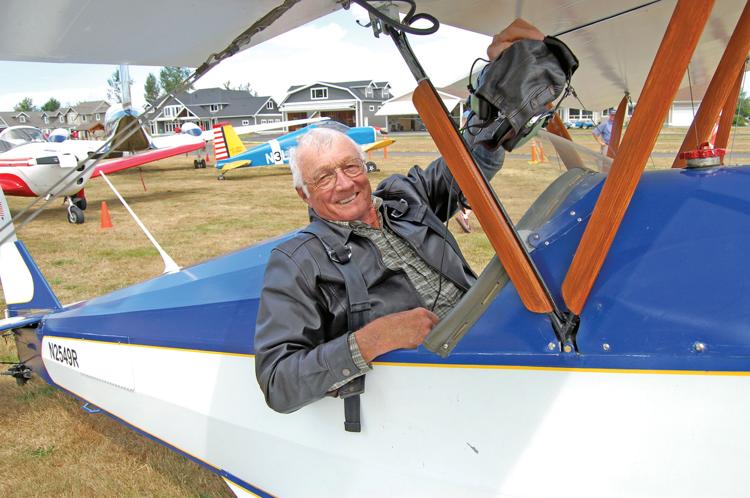 5 — Lynden buildings a mix of historic styles
Consultants for the Lynden Historic Preservation Commission complete their survey of more than 100 structures that could be eligible to be on a local registry.
Student safety to LMS -— parts of Line and Bradley roads lack sidewalks
City needs millions yet to compete a proper pedestrian corridor to the new eastside school in exploding neighborhoods, and it all could be years away. 
New school district leaders for Meridian, Mount Baker
James Everett and Mary Sewright, respectively, step into their superintendent roles.
School districts reach teacher pay agreements
In the new state funding system now in effect, negotiation is left to the local level to work out inequities in pay, and it has led to some educator strikes elsewhere. 
12 — Sumas council topic: cryptocurrency
Extensive data mining on computers, and resulting heavy power use, tipped off the city that cryptocurrency, or mining "bitcoins," was going on. An emergency interim ordinance on new applications has already been passed.
Local pair to receive national dairy honors
Randy Kortus, farmer and dairy breeder extraordinaire, and Jerry Strandland, tireless promotor and publisher of breed genetics, will receive National Dairy Shrine awards in Madison, Wisconsin, on Oct. 4.
Lil Nut eatery opens in former B&B Tavern space
Ron Nussli wants this to be a friendly hometown gathering place in Sumas.
Dairy farm's water recycling system a game changer
Rainey dairy near Acme uses $930,000 grant, and a partnership with the Regenis firm, to prove new technology and make waste clean enough to return to stream.
Farmers' milk price a bummer
(Fill this out properly, rising to $14.95 in September Country Life, or earlier lower, or later. Mention trade and tariff fears as factor)
19 — Guide/Main rezone denied, so far
Planning Commission doesn't see overturning decades of residential zoning protection, but City Council will have its say, too.
State's boiler inspectors come to Berthusen Park for some lively training
Fourteen inspectors of a division of Labor & Industries were able to try their hand driving an old steam engine.
Cities embrace at-home monitoring programs
Overcrowded jail stress, incarceration viewpoints have led to more use of jail alternatives, including Friendship Diversition Services by Sumas and Bellingham.
Telecommuting SSK will close Barkeley office Oct. 31
It's a sign of the times that meetings with clients and contacts with coworkers are more convenient by phone or computer, rather than in a physical building.
Barron Heating starts its own training school in county
Goal is to get an adequate qualified workforce.
26 — Old LMS property up for rezone
A proposal of mixed commercial and industrial uses for the 17.3 acres of former school property on Main Street comes first to the Planning Commission.
Incarceration issues to the fore in prosecutor race
Both candidates James Erb and Eric Richey promise a review of how jail space is prioritized, if elected.
New schools prioritize student safety
And for existing schools too, security systems are being put in place at limited entries. Visitors entering new Lynden Middle must use a voice intercom system.
The 10-foot-wide, 1,700-foot-long trail around the elementary school extends the Lynden pedestrian system.
Nooksack Valley's Rhonda Juergens named state Ag Teacher of the Year
She is on top of her instruction and she is appreciated by her students.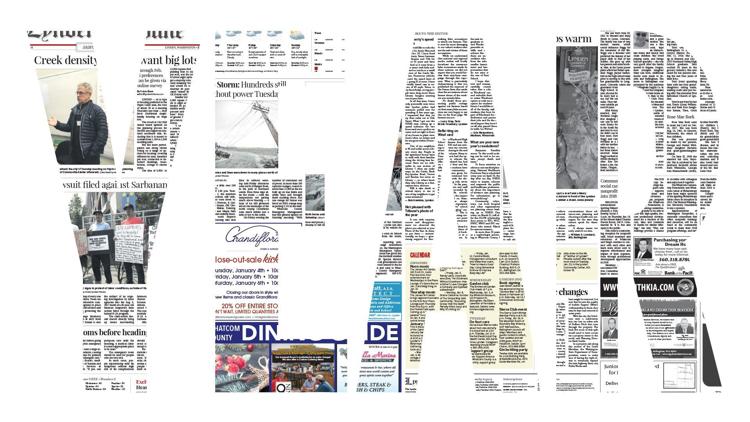 3 — Lynden now officially on What-Comm dispatching
Switchover to new county system, from decades using the Border Patrol for free, happened seamlessly on Monday.
Sisters return for Lynden Music Festival performances
Michele Lynae and Heather Cole, both graduates of Lynden Christian a decade ago, are pursuing professional singing careers.
Bike art adds to downtown
Decorated bikes are at Lynden street corners and elsewhere, an eye-catching touch of the Downtown Business Association.
Two new career firefighter at Lynden
Kate Limbaugh and Kat Steward join the force as new chief Mark Billmire also settles in.
10 — FBI crime data: Lynden fifth safest city in the state
This is based on FBI statistics of violent crimes per capita in 2016, but goes no deeper into what makes a community safe.
Local home prices keep climbing
The third-quarter year-to-year increase in the county is almost 12 percent, to a median price of $391,000.
Remains found at Mount Baker
The remains of all three snowboarders who disappeared during the snow season months ago have been found.
17 — Buys, Ericksen help restart MIA accounting in Cambodia
Arising from their latest trip to the Asian country, the two legislators also flew to New York City to meet with the Cambodian prime minister on this issue still left over from the Vietnam War.
Lynden wins ninth straight state Ecology award for wastewater plant operation
It involves compliance with pollution limits, good monitoring and reporting, and spill prevention.
24 — Razing for new fair building next week
Old structures on grounds facing Front Street will be demolished. It is hoped the new Ag Education Center will be ready for the August 2019 fair.
North Whatcom fire chief moving on
William Pernett, after four years here, hopes to pursue further professional development.
Paul Allen also had a local impact
Through his endowments, the Seattle multibillionaire who died Oct. 15 aided Everson library expansion and saving old-growth trees off Mosquito Lake Road.
New LHS weight room — what a community can do
Lynden may now have some of the best equipment of any high school in the stat, catching up on decades of neglect.
31 — 2018 raspberry harvest second largest ever
Volume was good at 72 million pounds, although a losing price is the harsh reality for local growers.
'Prospect' premieres Friday, with LC grads' contributions
Daniel Caldwell composed the music for the new sci-fi feature film, co-directed by his brother Chris.
Lynden Dutch Cleaners closing Nov. 30
It's been 36 years in business downtown for Dave and Susan Deubler.
Appeal ruling backs dairy farmers
The state Pollution Control Hearings Board finds the Department of Ecology's rules regarding manure lagoons to be sufficient for water protection.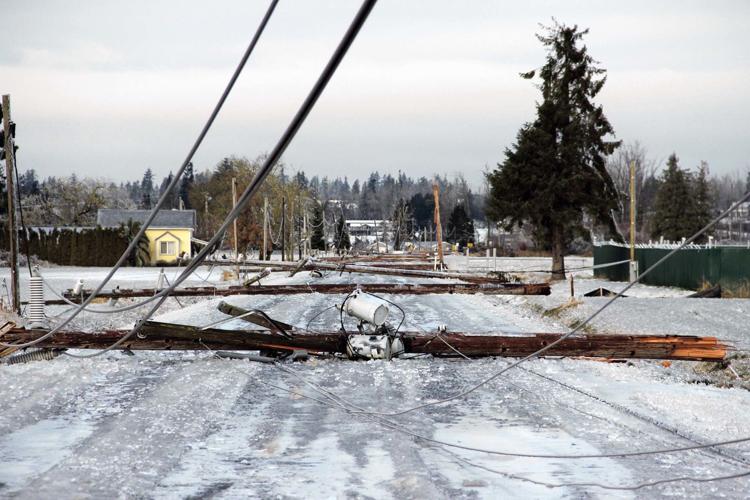 7 — 42nd District races super tight
The election night returns show all three state legislator races way too close to call.
Little by little, step by step
Improvement from traumatic brain injury comes in stages for Kristen Korthuis, from June 5, 2016 fall from Seattle I-5 overpass.
First-ever women elected to fair board
Selena Burgess and Tresie Wiersma are both chosen to fill vacancies at association meeting Monday night.
'Almost Home' explores lives of returning World War I soldiers
The Talking to Crows company is doing the one-time play — in this 100th year since the end of the Great War — in the Lynden Pioneer Museum Nov. 10.
14 — Two races will be hand recounted
The ones of state Sen. Doug Ericksen and Rep. Luanne Van Werven versus Pinky Vargas and Justin Boneau, respectively, are within the .25 margin to require the recount.
Lynden Choral Society marking (more than) 100 years
Two "Messiah" concerts are set for Nov. 30 and Dec. 1 of a community singing commitment that goes back at least to 1915.
National raspberry council ending
The vote to keep up this promotion and health research entity, after six years of funding, failed with just 43 percent support.
21 — Nooksack's $20.7 million bond will address K-5 growth
The proposal to be sent to voters in February 2019 is to replace Sumas Elementary School and add classrooms elsewhere.
Adoption agency moves into Lynden space
Headquarters of Children's House International, serving some 100 families currently, is moving from Ferndale to 506 Grover St., and this plaza building is now fully occupied with tenants.
Programs provide kids weekend food
And the nonprofit Backpack Buddies and Open Hands programs in the Lynden and Nooksack Valley school districts are recipients of Lynden Tribune Readers Care Fund giving.
28 — Chess master Elliott Neff now an author
The Lynden native's Chess4Life organization teaches skills and values to youth, and now via Neff's book "A Pawn's Journey" too.
Beacon for Life leading by story and example
This new nonprofit to help families and individuals caught in addictions is also a Readers Care Fund beneficiary cause.
$19,000 gift pays for new LED holiday bulbs
It took two volunteers 20 days to replace the 20,000 individual light bulbs in the many Chamber of Commerce light displays.
Fire truck in next "Avenger" move now sits quiet in Everson
Fire Chief Mel Blankers located the 2006 E-One engine now in Station 81, but it was being used in the movie's shooting happening earlier this year. 
5 — Packed house to council: Give us adequate policing
And Lynden leaders, in two weeks scrutinizing 2019 numbers, do find a way to fund a 16th office and close gaps in 24-hour coverage.
Gasoline prices keep tumbling
The price for regular gas at the pump fell 5.7 cents last week and 29 cents from a month ago, to a $3.23 per-gallon average, in GasBuddy's monitoring of Washington -- which is still much higher-priced than the nation, however.
12 — 'Singing during brain surgery' told on 'Today' show
Kira Iaconetti, 19, of Lynden, and her parents Bob and Barb shared Monday on the NBC airing. The unorthodox but successful surgery for a rare epilepsy was Sept. 4 in Seattle.
Culvert removal to blame for land erosion, resident says
Degrading of Rich Nymeyer's property along Glenning Street continues, as Fishtrap Creek now runs free the past four years.
Recount confirms Ericksen retains his seat
The Ferndale Republican state senator wins another four-year term by 45 votes over Democrat Pinky Vargas.
19 — City buys 8.8 acres for trails, future park
The hidden wooded piece at the convergence of Fishtrap and Pepin creeks that will become Dickinson Park could also be a solution to Pepin Creek engineering challenges.
Bellewood Acres apple farm sold
Abel family leaves city life to take over operations from founders John and Dorie Belisle.
Koeman book event Saturday
His book "Redemption Comes Hard" was published after the unexpected Aug. 8 death of respected Lynden pastor Ken Koeman.
26 — Power mostly restored from Thursday blast
Birch Bay was hardest hit, with high tide driven by 60 mph winds, but already a day after, much was being done by volunteers in recovery. Parts of Lynden had 24-hour loss of power.
Judge allows Sarbanand farmworkers class-action lawsuit status
The claims of 2017 threats and inadequate breaks alleged against the Sumas blueberry farm can continue, although the defendant strongly contests them.
Cloud Mountain merging with Sustainable Connections
Two nonprofits say they share similar objectives in the local farm-to-table food system.